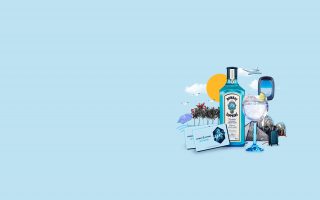 Enter now for a chance to win a £1000 easyJet voucher & more*
Enter now for the chance to win an easyJet voucher worth £1000, as well as a range of other prizes including Flight vouchers worth £250, Personalised Bottles of BOMBAY SAPPHIRE and pairs of tickets to explore BOMBAY SAPPHIRE'S Distillery, Laverstoke Mill!
How can you enter? It's as simple as clicking the button below and filling out a few details. We'll let you know if you've won or not straight away!
Good Luck!
Team BOMBAY SAPPHIRE