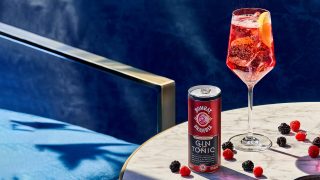 Bombay Bramble
Gin & Tonic
Enjoy our singnature blackberry and raspberry gin, wherever you are.
Bar Quality
Serve
Bombay Bramble & Tonic is a bar quality serve made with BOMBAY BRAMBLE, our bold, berry flavoured gin, created from a natural fruit infusion of freshly harvested blackberries and raspberries.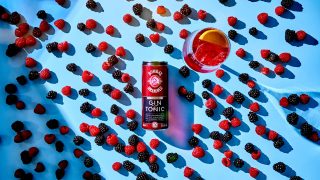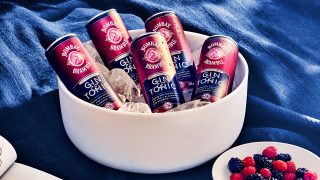 Just Add
Ice & Lemon
BOMBAY BRAMBLE & TONIC is best enjoyed over ice and garnished with a squeeze of lemon. Perfect for the Summer season, the BOMBAY BRAMBLE Gin & Tonic is a sophisticated option for those that enjoy a touch of fruit in their G&T.
Perfect For
Any Occasion
The latest addition to our ready-to-drink range, Bombay Bramble & Tonic is the perfect company to our classic Bombay Sapphire Gin & Tonic and Gin & Light Tonic, giving you choice and flavour for every occasion.