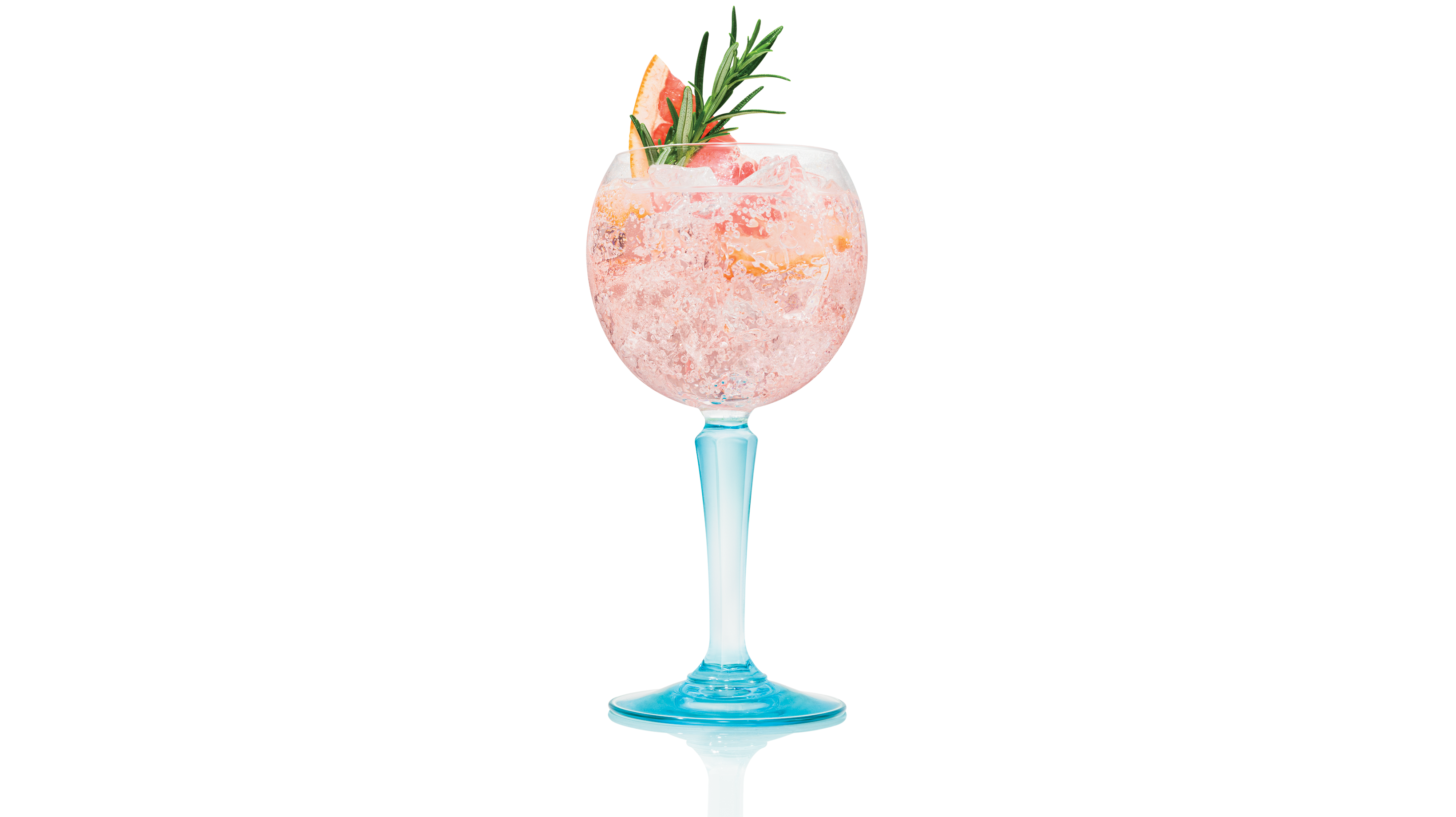 BOMBAY SAPPHIRE
AROMATIC G&T
A twist on the classic bringing in robust flavors of South American angostura bark, cardamom and ginger to enhance the spicey finish of Bombay Sapphire and to lengthen the flavors of the cassia bark and cubeb berries.
Ingredients
1 part
Bombay Sapphire Gin
3 parts
FEVER-TREE Aromatic Tonic Water
Wedge 1
Grapefruit Slice
Sprig 1
Rosemary
Method
Combine all ingredients in a glass, and stir well.
Garnish with rosemary and a grapefruit slice, and enjoy.