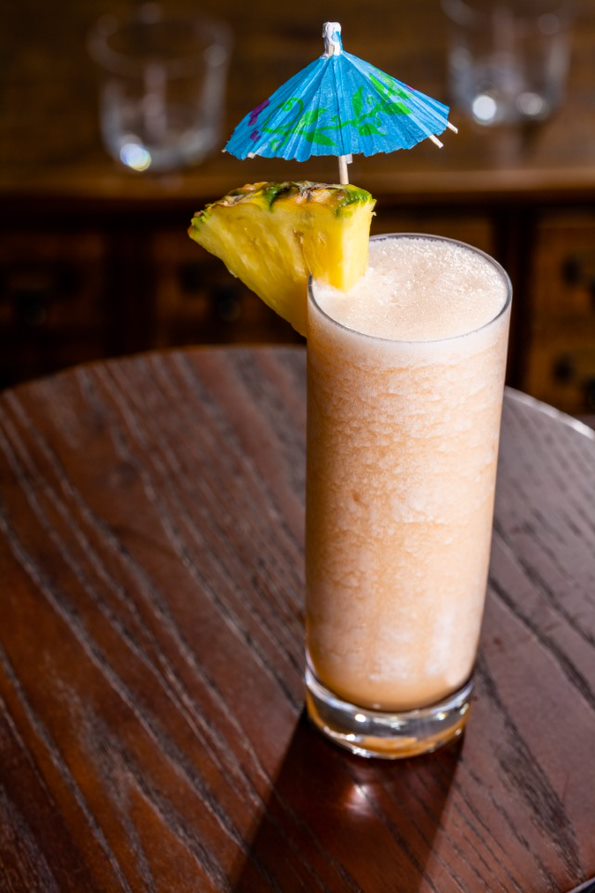 Frozen
Singapore Sling
Reimagined by Daniele Dalla Polla, This bright and refreshing frozen cocktail is sure to transport you to the magical world of the Long Bar at the Raffles Hotel in Singapore. Originally created by Raffles Hotel Bartender, Ngiam Tong Boon, this new recipe highlights Bombay Bramble's berry notes while eliminating the need for Cherry Herring. Enjoy over ice and give yourself a reason to Rendezvous with friends.
Ingredients
1 1/2 Ounces
Bombay Bramble
1/2 Ounces
BENEDICTINE
1/2 Ounces
Fresh Lime Juice
3 Ounces
pineapple juice
1 dash
Orange Bitters
1 wedge
Pineapple wedge
Method
Build In a blender with ice
Blend to desired consistency
Pour into a tall glass
Garnish with a pineapple wedge & a paper cocktail umbrella
Sip & Enjoy.