Home of Bombay Sapphire Gin
Uncover the secrets of our Bombay Sapphire gin on the site of a former paper mill in the Hampshire countryside. Learn about the rare production processes used to make our world-famous gin and discover the sustainable measures and ecology of the conservation area that we call our home.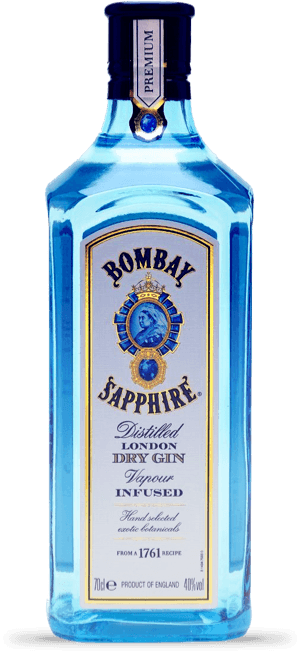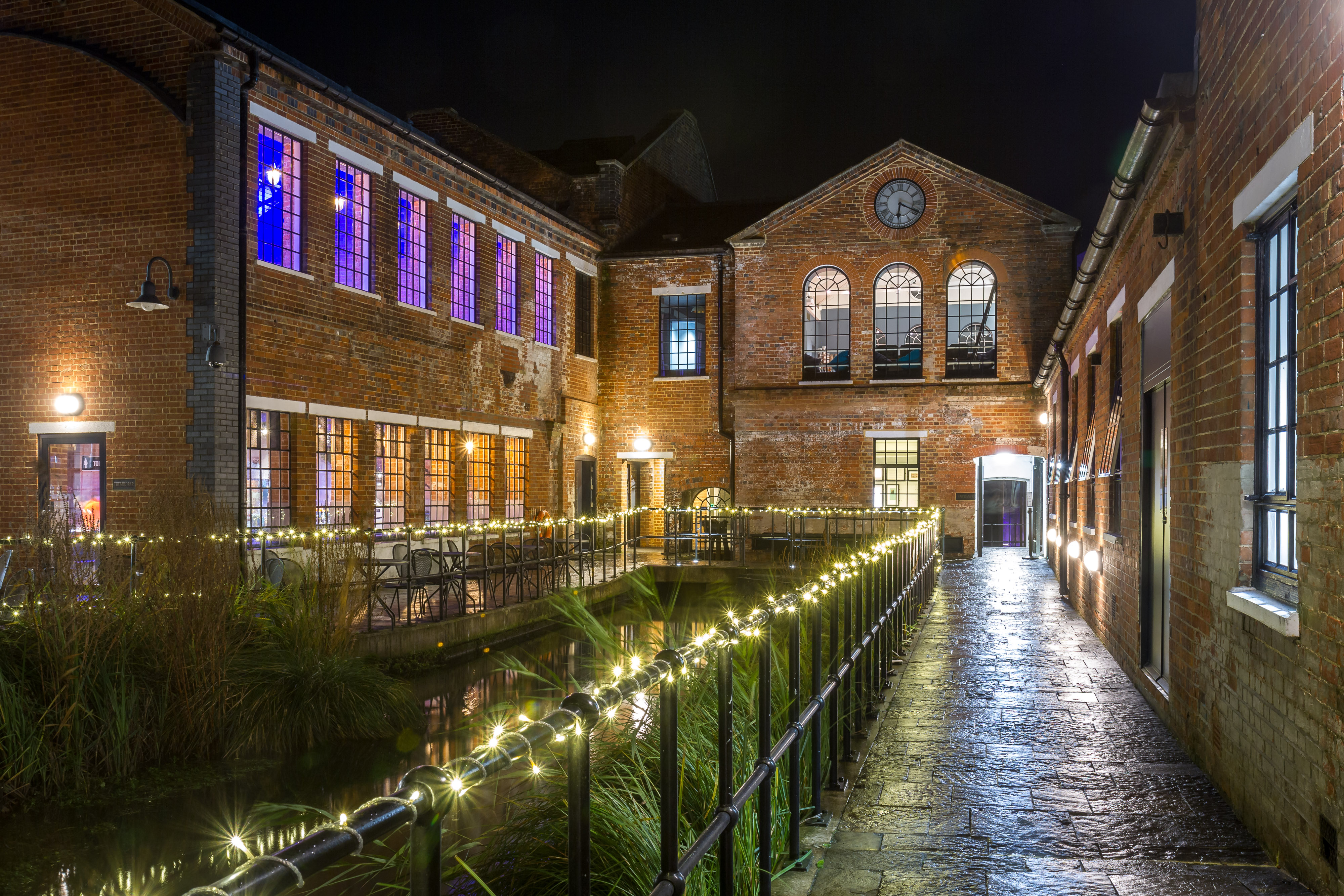 Christmas Events at Bombay Sapphire Distillery
Finalised your Christmas plans yet? Bring the family or the team together for a fun Christmas Cocktail Masterclass or Movie Night at Bombay Sapphire Distillery. Tickets are selling out fast so check out the dates of our Christmas events and get involved in the festive fun at the Home of Bombay Sapphire Gin.
Find Out More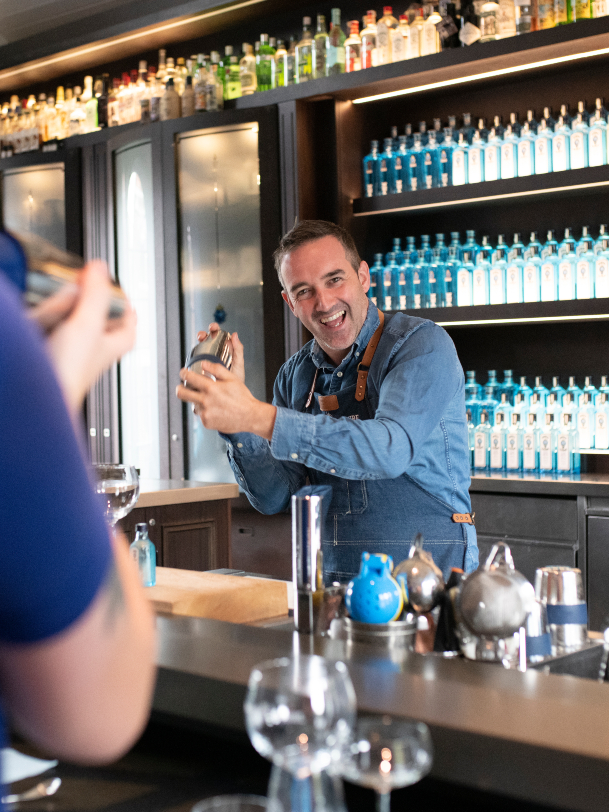 Get creative with our new cocktail experience
Our new Creative Cocktail Experience is available on selected Saturdays throughout the year. You'll be hosted in our exclusive Blue Room for that real VIP feel, and gain an insight into our range of gin expressions, with the chance to experiment with different combinations and take a bottle of your favourite home with you. Visit the link below to find out more, check availability and book.
Book now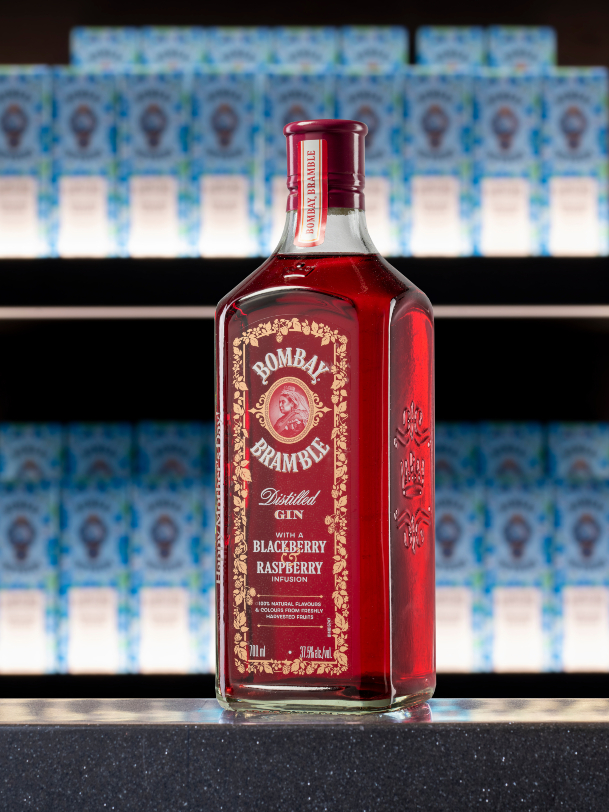 Bombay Sapphire Distillery Online Shop
Visit our online shop to check out some new products, as well as shopping for familiar favourites.
Shop now
Gin Cocktails
Discover how to create our signature cocktails at home just like our Gin Experts.