A New Tradition
An exquisite expression of the quintessential English classic, the Gin & Tonic. Bombay Sapphire is lengthened with Fever-Tree Tonic, then complemented by the addition of fragrant ginger root & enhanced by the aroma of freshly awoken mint.
UNITS OF ALCOHOL
2
ALCOHOL VOLUME
12.10%
COCKTAIL FLAVOUR PROFILE
Citrus
Earthy
Floral
Pine
Spicy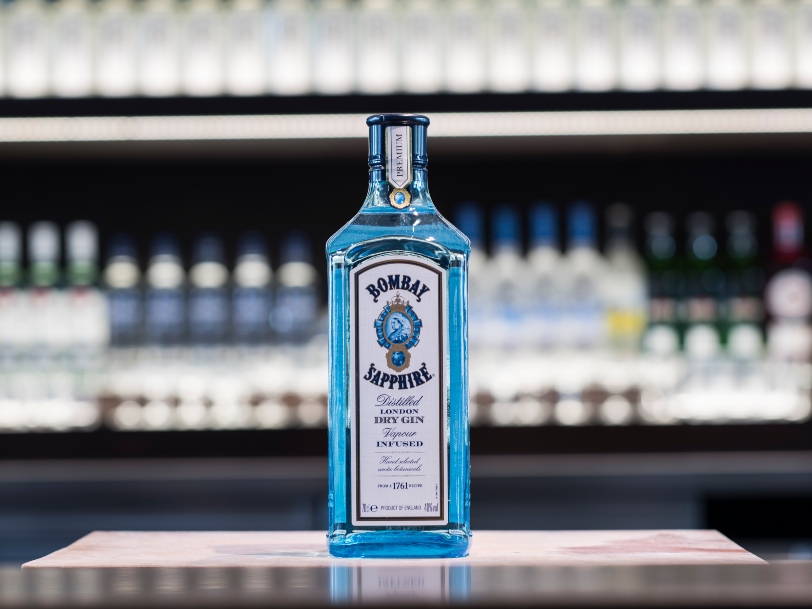 Ingredients
50ml Bombay Sapphire
100ml Fever-Tree Tonic
2 thin ginger slices – each ripped in half
4 medium sized mint leaves – each ripped in half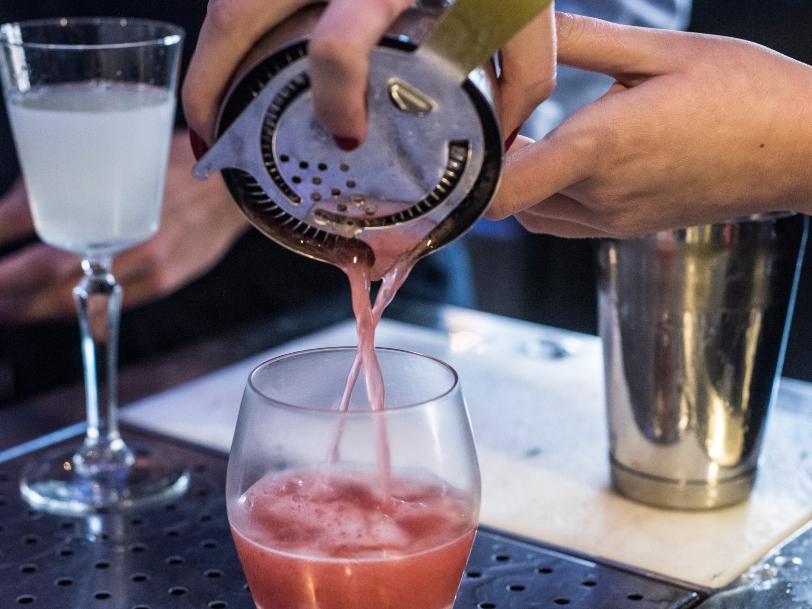 Glassware & Barware
Balloon glass
Long twisted bar spoon
Measuring device
Bottle opener for the tonic
Optional – mandolin with safety guard for the ginger
Method

Step
1
Place the ginger & mint leaves into a balloon glass, add the Bombay Sapphire then swirl well to mix
Step
2
Fully fill the glass with good quality cubed ice then stir to chill & mix
Step
3
Gently top with 100ml of chilled & freshly opened Fever-Tree Tonic
STEP
4
Finally, gently fold/stir with a bar spoon to combine all the ingredients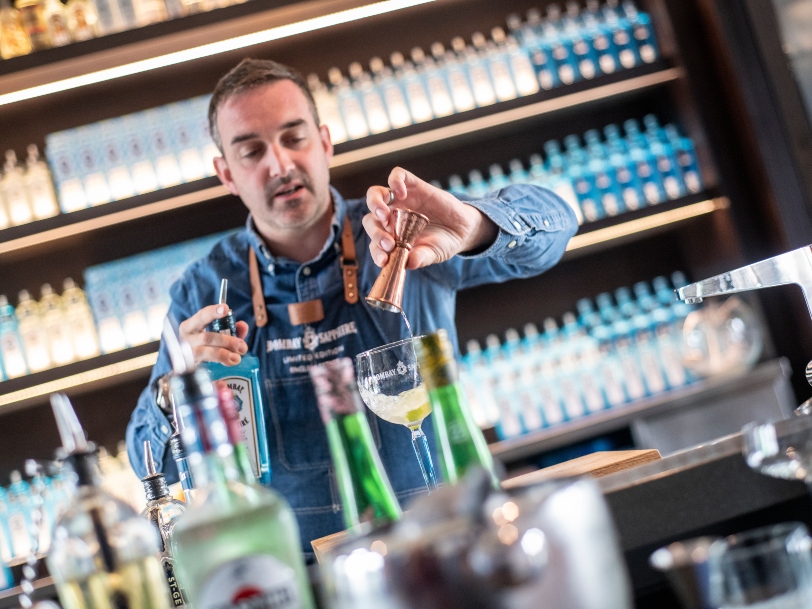 Bartender Top Tips
Make a new tradition this summer. Forget expensive citrusy limes with huge air miles attached to them for your 'G&T' – opt for a cooler, more sophisticated Gin & Tonic choice with more local fruits & herbs as a complementing garnish to heighten your drinking experience.