Basil Blush
The addition of blueberries, basil & pink peppercorns to a mix of Bombay Sapphire & Fever-Tree Mediterranean Tonic creates a lingering fruity fragrance with herbaceous but warming flavours.
UNITS OF ALCOHOL
2
ALCOHOL VOLUME
13.30%
COCKTAIL FLAVOUR PROFILE
Citrus
Earthy
Floral
Pine
Spicy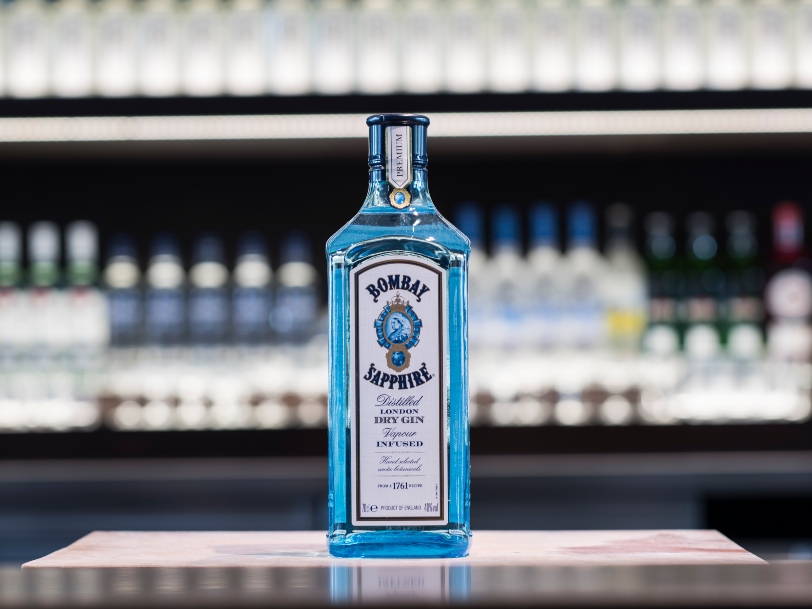 Ingredients
50ml Bombay Sapphire
100ml Fever-Tree Mediterranean Tonic 4 blueberries
2 basil leaves – each ripped in half
1 pinch of pink peppercorns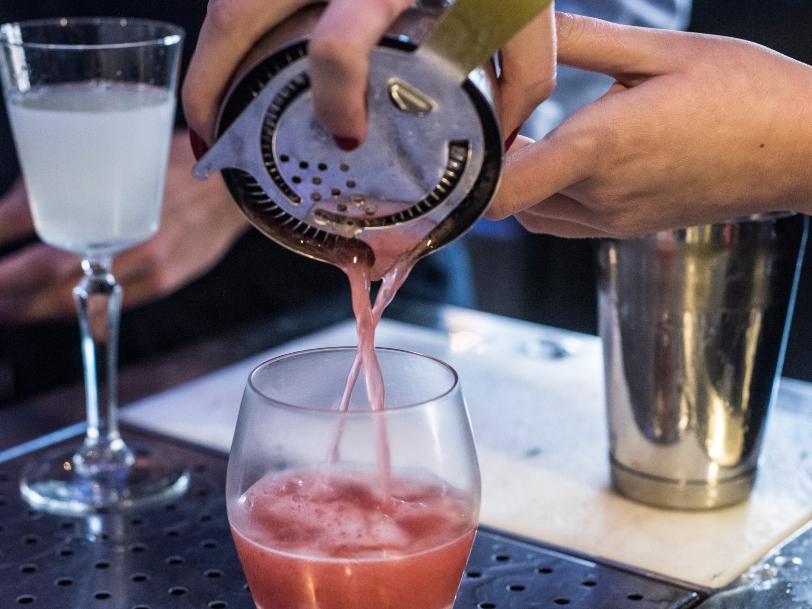 Glassware & Barware
Balloon glass
Long twisted bar spoon with a muddler on one end
Measuring device
Bottle opener for the Mediterranean tonic
Method

Step
1
Place the blueberries, basil & pink peppercorns into the bottom of a balloon glass & give them all a gentle crush with the flat end of a bar spoon
Step
2
Add the Bombay Sapphire, swirl well to mix
Step
3
Fully fill the glass with good quality cubed ice & top with the Fever-Tree Mediterranean Tonic
Step
4
Finally, gently fold/stir with a bar spoon to combine all the ingredients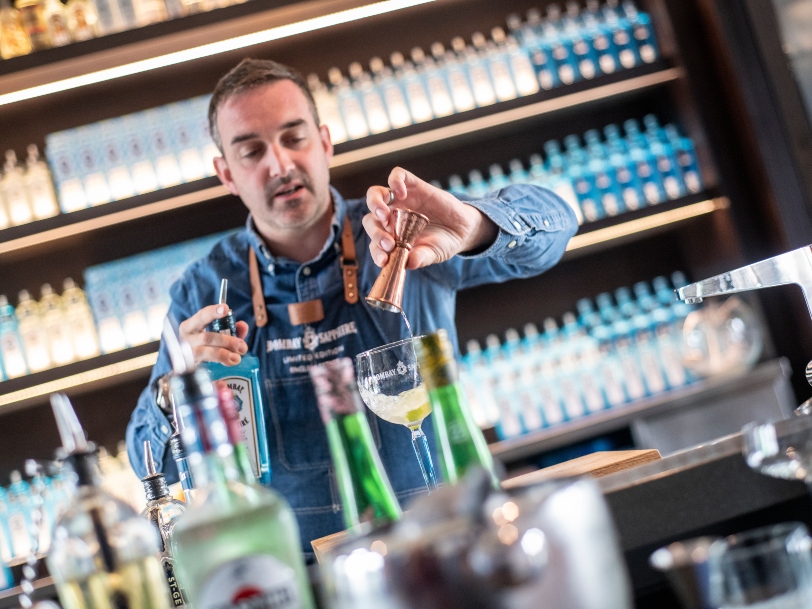 Bartender Top Tips
Take a break from the norm & persuade the rain to stop this summer by creating your own personal Gin & Tonic expression. Forget the usual expensive limes with huge air miles attached to them for your 'G&T' – opt for a cooler, more sophisticated Gin & Tonic choice with more local fruits, herbs & spices as a complementing garnish to enhance your choice of gin & tonic combination.