Café
A dash of fragrant cold-brewed coffee infused with a touch of smoked sea salt, is perfectly balanced with Bombay Sapphire and Fever-Tree Aromatic Tonic Water for a Gin & Tonic twist with warming, earthy, uplifting tones.
UNITS OF ALCOHOL
2
ALCOHOL VOLUME
11.1%
COCKTAIL FLAVOUR PROFILE
Citrus
Earthy
Floral
Pine
Spicy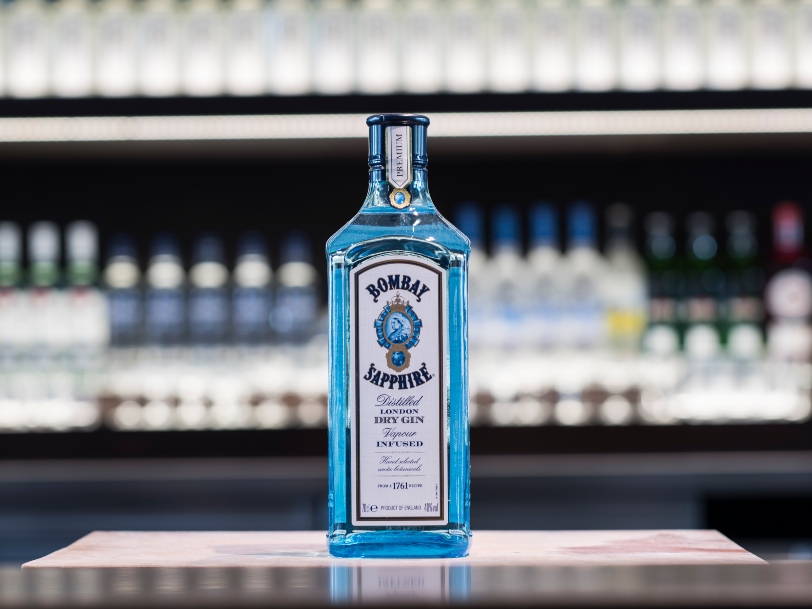 Ingredients
50ml Bombay Sapphire
100ml Fever-Tree Aromatic Tonic Water
15ml cold brew coffee with a pinch of smoked sea salt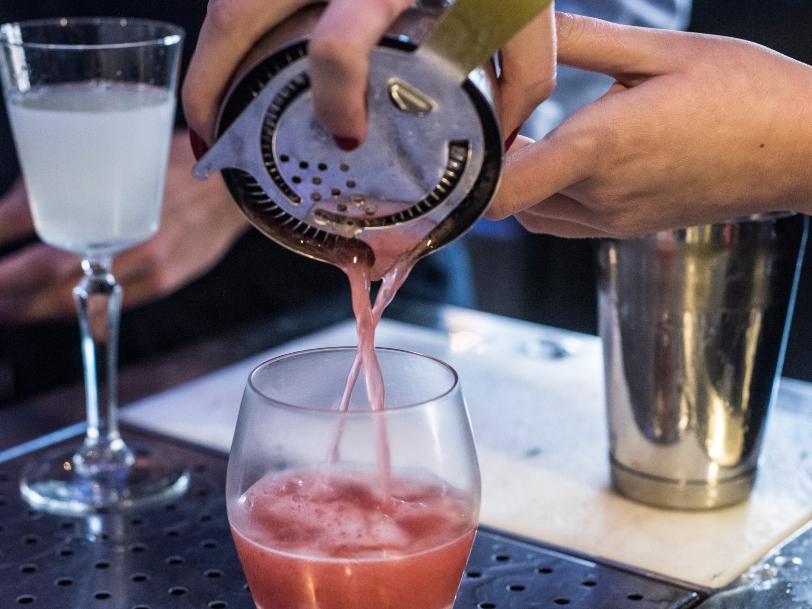 Glassware & Barware
Balloon glass
Long twisted bar spoon
Measuring device
Bottle opener for the tonic water
Method

Step
1
Add your cold brew coffee infusion and Bombay Sapphire to a Balloon glass, swirl well to mix
Step
2
Fully fill the glass with ice and top with the Fever-Tree Aromatic Tonic Water
Step
3
Gently fold with a bar spoon to combine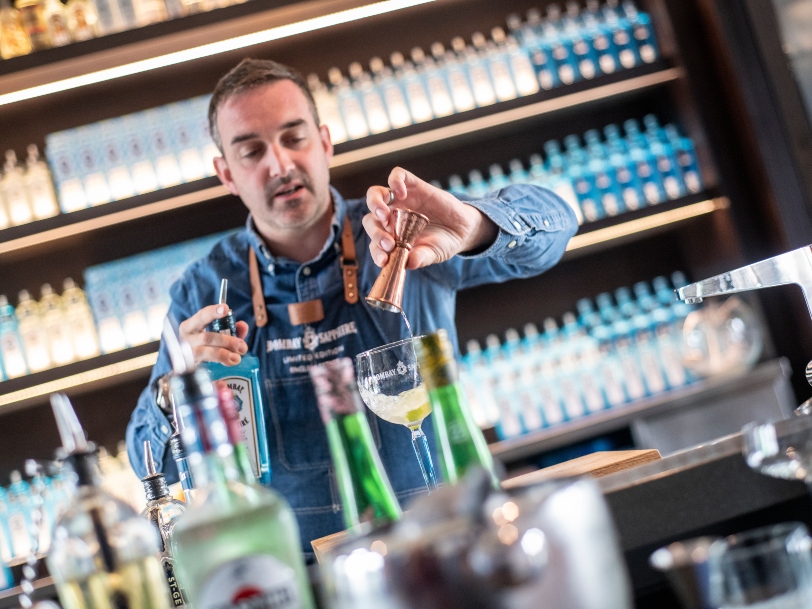 Bartender Top Tips
Fresh coffee beans and tea leaves naturally compliment gin's botanicals. We like to pair gin and tea in the summer, and on this occasion we're pairing the richer earthier notes of coffee with gin in the winter. Make an aromatic cold brewed coffee by taking 250g freshly ground coffee beans and mixing with 1 litre of chilled mineral water. Stir gently until well combined, then leave in a sealed container in the fridge for 24 hours. When 'brewed', strain through a fine muslin cloth or coffee filter, add 10 grams of smoked sea salt, then stir well. Store in the fridge until required. Add 15ml of the cold brew to your cocktail and you're in for a delightful, uplifting cocktail experience.