Calm After the Storm
Bombay Sapphire stirred with peach liqueur, peach puree, light soy sauce, Fentimans Yuzu Tonic, garnished with a basil leaf & wasabi paste.
UNITS OF ALCOHOL
2.7
ALCOHOL VOLUME
13%
COCKTAIL FLAVOUR PROFILE
Citrus
Earthy
Floral
Pine
Spicy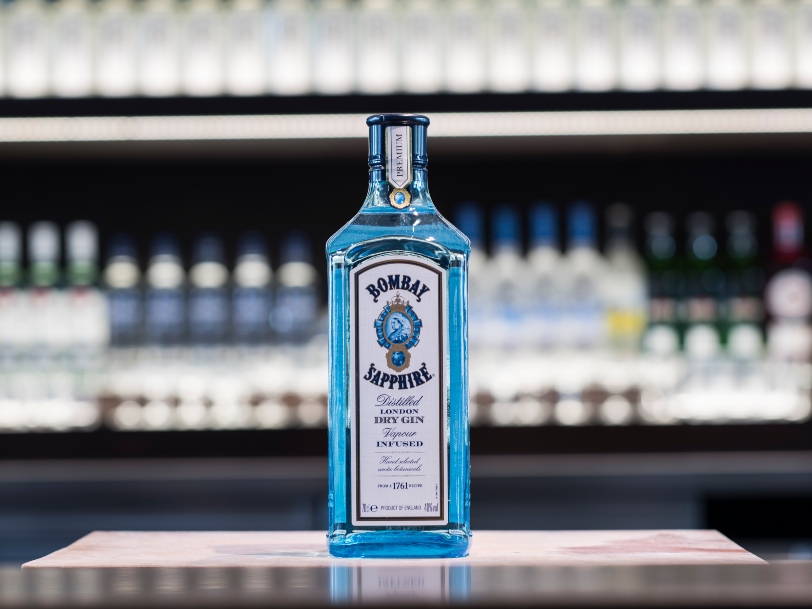 Ingredients
50ml Bombay Sapphire
10ml Edmond Briottet Crème de Peche
25ml Funkin White Peach Purée
3.5ml (3/4 bar spoon) Light Soy Sauce
100ml Fentimans Yuzu Tonic – chilled & freshly opened
1 large basil leaf
1 pea sized wasabi paste ball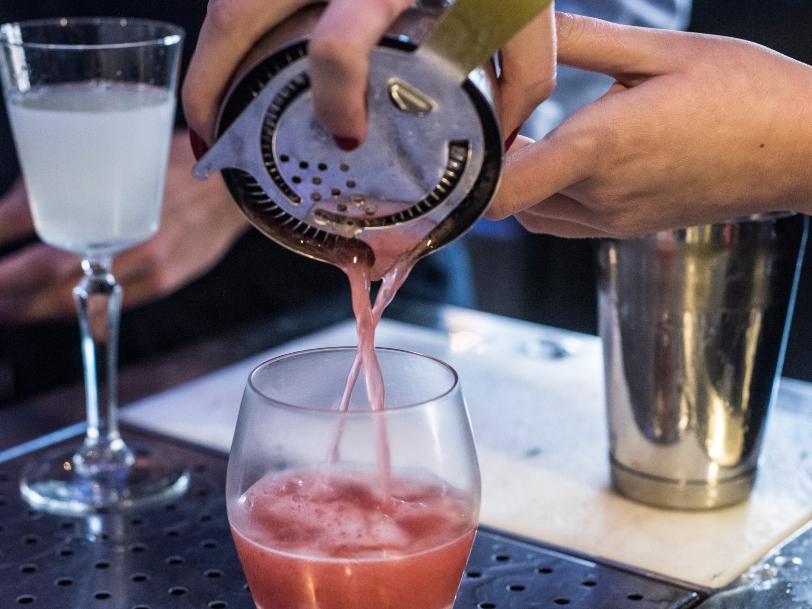 Glassware & Barware
Stemless wine glass
Long twisted bar spoon
Measuring device
Bottle opener
Method

Step
1
Add the soy sauce, Bombay Sapphire, peach puree & Crème de Peche to a stemless wine glass
Step
2
Stir well to mix & infuse then fill the glass with ice & stir again
Step
3
Top with the tonic then gently fold/stir to combine
Step
4
Garnish with the basil leaf & wasabi paste ball - this is to be eaten before tasting the cocktail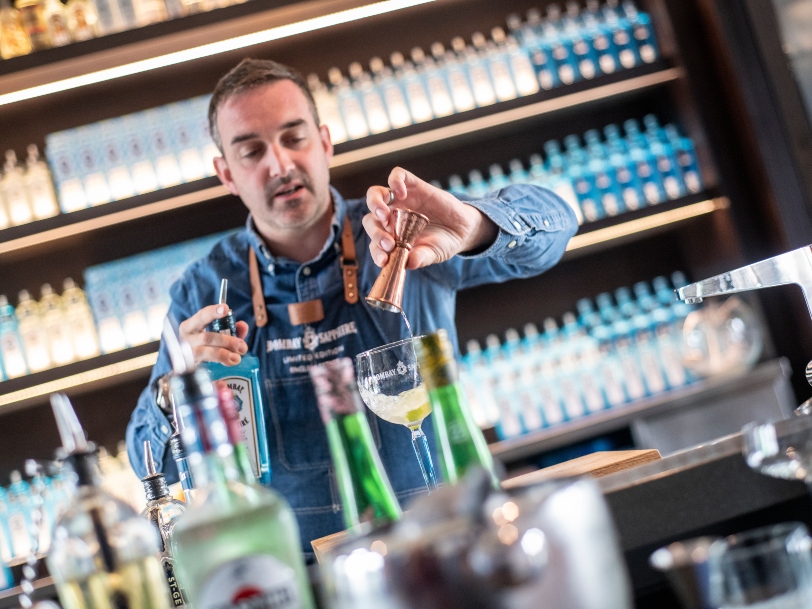 Jodi's Top Tip
Jodi thinks that cocktails are meant to be fun and you can really see that with this cocktail with the playful and interactive element of the wasabi and basil garnish. If you want a deeper, richer drink then you could try switching the light soy sauce for dark soy sauce.