Leggero Martini Cocktail
This new hybrid cocktail combines your choice of Bombay gin with your choice of MARTINI vermouth, your choice of flavoured tonic water & your choice of citrus peel.
UNITS OF ALCOHOL
1.4
ALCOHOL VOLUME
14.50%
COCKTAIL FLAVOUR PROFILE
Citrus
Earthy
Floral
Pine
Spicy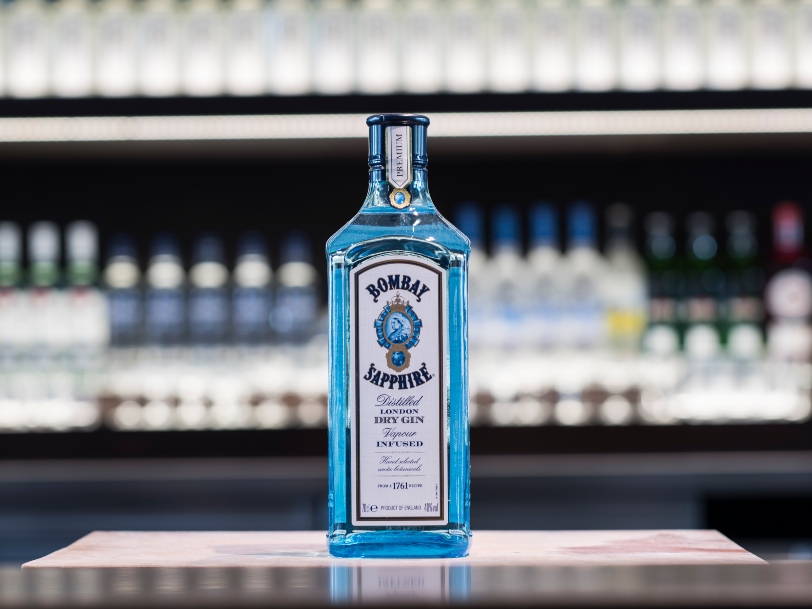 Ingredients
25ml Bombay gin of your choice
25ml MARTINI vermouth of your choice
25ml tonic water of your choice
Citrus peel disc of your choice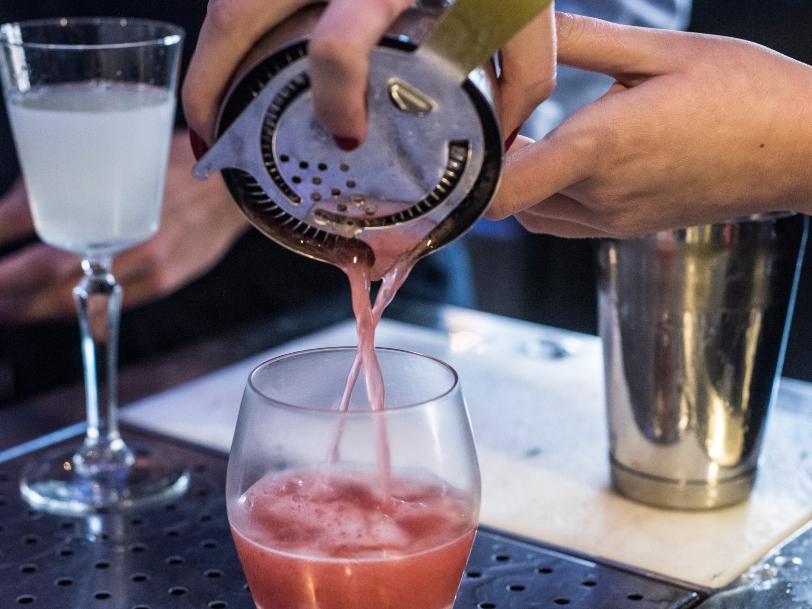 Glassware & Barware
Nick & Nora glass – chilled or frozen
Mixing glass with Hawthorn strainer
Long twisted bar spoon
Measuring device
Serrated knife & chopping board
Bottle opener
Method

Step
1
Into an ice filled mixing glass, add the chosen tonic water, MARTINI & Bombay gin
Step
2
Using a bar spoon, stir all ingredients well for 8-10 seconds
Step
3
Once chilled, mixed & diluted, strain into a chilled Nick & Nora glass
Step
4
Garnish by spritzing the citrus peel disc over the top of the cocktail & place on the rim of the glass by cutting a slit ½ way through the peel.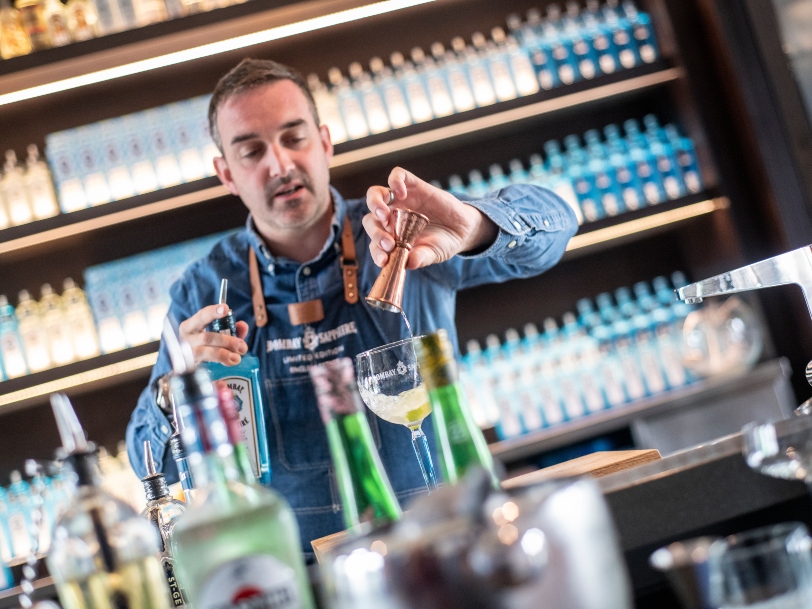 Bartender top tips
I created this brand new hybrid cocktail rift of the classic 'G&T' and the classic 'Dry Martini Cocktail'.
The Leggero Martini Cocktail (Leggero meaning "light" in ABV in Italian) is set to #stircreativity with its ability to adapt to an imbibers personal preferences. The core recipe is equal parts gin, tonic and vermouth with a citrus peel garnish. It's up to you what those 4 choices are – imagine the possibilities!
To inspire you, here are some combinations that we've enjoyed already:
– Bombay Sapphire / MARTINI Rosso / Fever-Tree Lemon Tonic / lemon
– Bombay Sapphire English Estate / MARTINI Extra Dry / Fever-Tree Mediterranean Tonic / lime
– Star of Bombay / MARTINI Fiero / Folkington's Earl Grey Tea Tonic / orange