Mediterranean Melody
Bombay Sapphire topped with Fever-Tree Mediterranean tonic, a lime wedge, a spritzed lemon peel & a dusting of cassia bark provides a bright, herbaceous, uplifting expression with superior depth & lasting flavour.
UNITS OF ALCOHOL
2
ALCOHOL VOLUME
11.90%
COCKTAIL FLAVOUR PROFILE
Citrus
Earthy
Floral
Pine
Spicy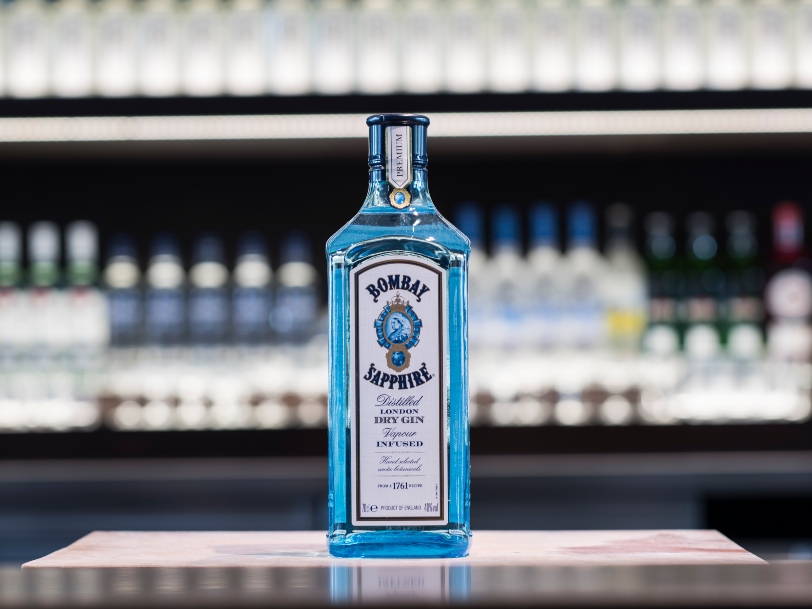 Ingredients
50ml Bombay Sapphire
100ml Fever-Tree Mediterranean tonic water
1x squeezed lime wedge
1x whole lemon peeled in one go
Cassia bark / cinnamon sugar powder – to make, thoroughly mix 1 part of powder to 6 parts caster sugar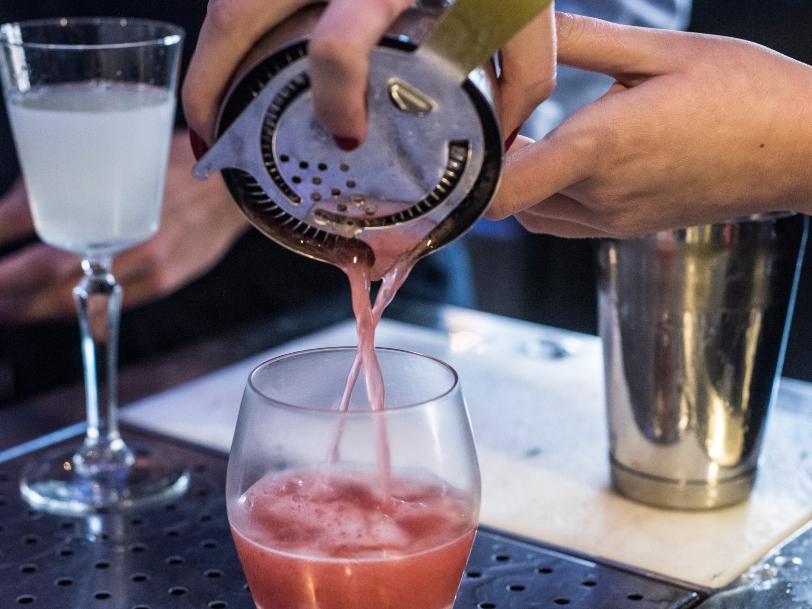 Glassware & Barware
Serrated knife & chopping board
Long twisted bar spoon
Measuring devise
Bottle opener for the tonic
Method

Step
1
Rub half the rim of a Copa de Balon or large Burgundy red wine glass with a freshly cut lime wedge then roll the glass rim edge through some cassia bark / cinnamon sugar powder.
Step
2
Fully fill the glass with cubed ice. Stir well to activate ice. Strain off any excess water produced.
Step
3
Squeeze and then drop in the freshly cut lime wedge.
Step
4
Add the Bombay Sapphire Gin then stir again.
Step
5
Pour the Fever-Tree Mediterranean tonic water down a bar spoon to retain the most effervescence.
Step
6
Gently fold the mixture with the bar spoon to combine all the ingredients.
Step
7
Spritz the entire lemon peel twist over the drink and then twist around and feed into the glass.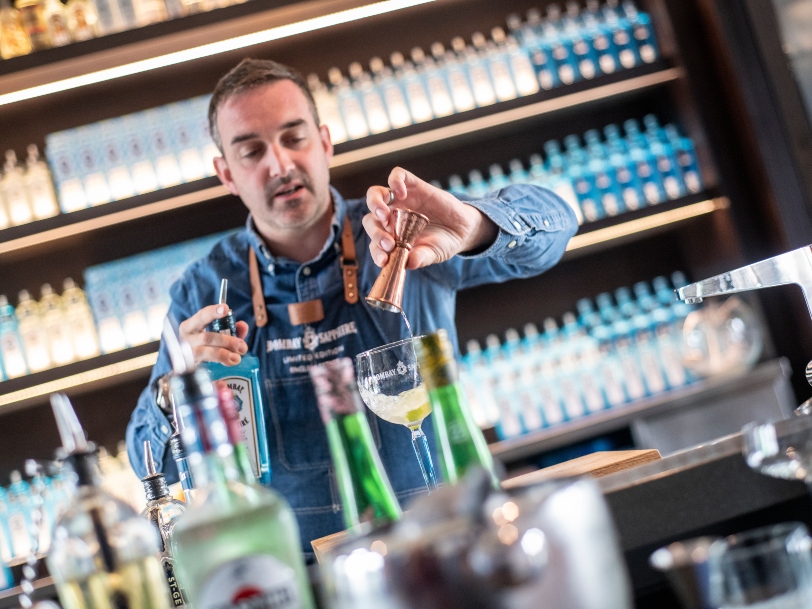 Bartender top tips
There is so much flavour locked into the peels of citrus fruit like lemons, limes, oranges & grapefruits. To release the fully flavour effect, use a serrated knife or 'Y' shaped potato peeler to 'skin' the fruit and then squeeze the coloured side of the peel (not the white bitter side) toward the top of your cocktail to really elevate and enhance the flavour profile of your drink.