Orange & Peppercorn Twist
This Gin & Tonic twist combines Bombay Sapphire, Franklin & Sons tonic water, black pepper and orange in the right proportions, creating a refreshing, uplifting Gin & Tonic twist with interest & intrigue. It reveals further complexity in Bombay Sapphire by pulling on the citrus & spice notes in the Grains of Paradise botanical
UNITS OF ALCOHOL
2
ALCOHOL VOLUME
12.70%
COCKTAIL FLAVOUR PROFILE
Citrus
Earthy
Floral
Pine
Spicy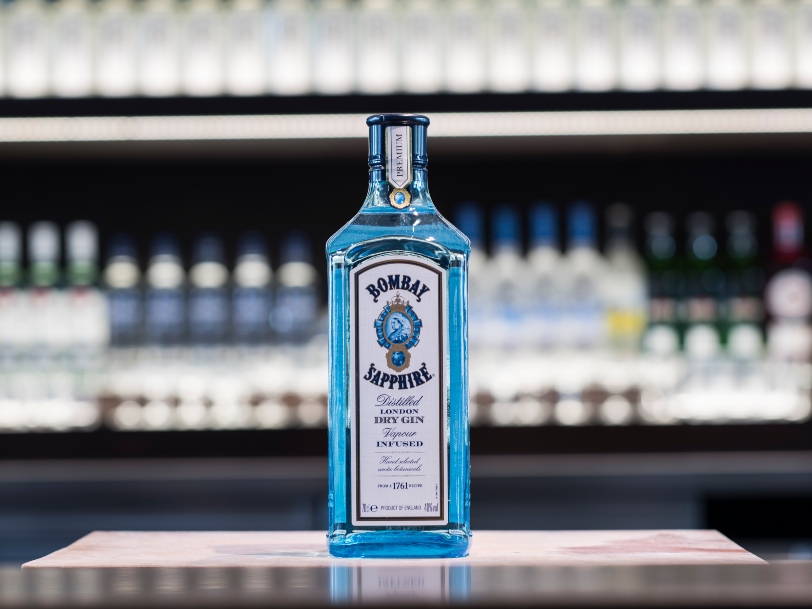 Ingredients
50ml Bombay Sapphire
100ml Franklin & Sons tonic water (chilled & freshly opened)
1 Orange wedge
2 Full grinds of black pepper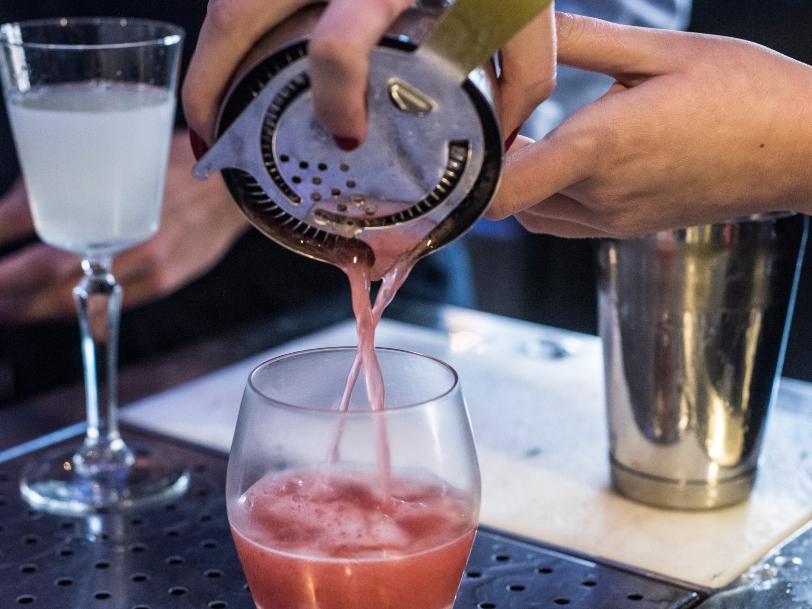 Glassware & Barware
Balloon glass
Long twisted bar spoon
Serrated knife & chopping board
Measuring device
Bottle opener for the tonic water
Pepper grinder
Method

Step
1
Squeeze an orange wedge into a Balloon glass, then add two grinds of black pepper.
Step
2
Pour in the Bombay Sapphire and swirl the glass to mix and infuse.
Step
3
Fully fill the glass with cubed ice and stir to mix and chill.
Step
4
Top with 100ml of Franklin & Sons tonic water by pouring it gently down the bar spoon to retain as much effervescence as possible.
5
Gently fold/stir with a bar spoon to combine.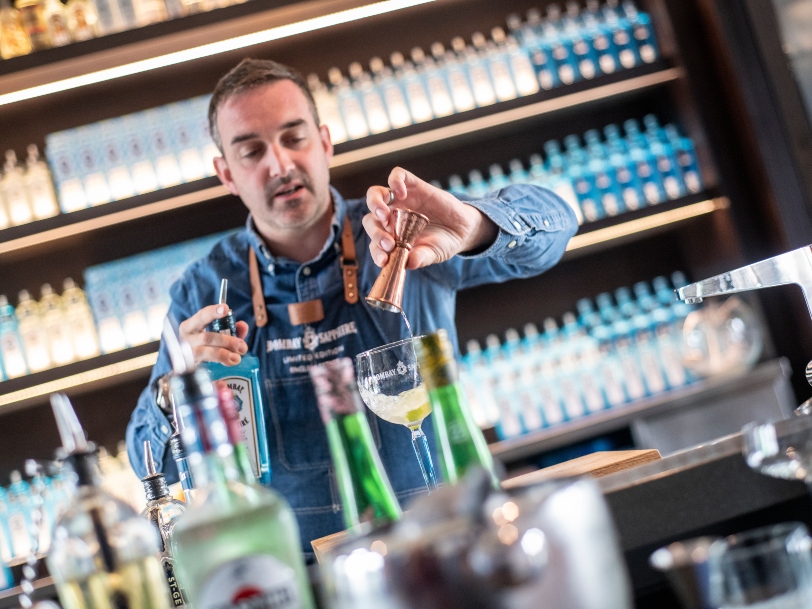 Bartender top tips
The more ice you have in a built drink, the better. It's the first basic rule of thermal dynamics… Say, if you have 2 ice cubes in a glass then add room temperature liquids (e.g. gin and tonic), the ice will quickly melt, adding 50-60mls of water to your 'G&T'. Start again, add loads of good quality cubed ice to your large Burgundy red wine glass, then add chilled liquids and you will find the ice won't melt as much. Your drink shall now stay much colder for longer and have less dilution – providing a much tastier drinking experience for longer.