Pomade
Nothing to do with the hair product, but enticing nonetheless! 'Pomade' is a delicious combination of sweet, fruity pomegranate juice and Fever-Tree lemonade, mixed with Bombay Sapphire and sharp redcurrants creating a tantalising balance of flavours.
UNITS OF ALCOHOL
2
ALCOHOL VOLUME
11.40%
COCKTAIL FLAVOUR PROFILE
Citrus
Earthy
Floral
Pine
Spicy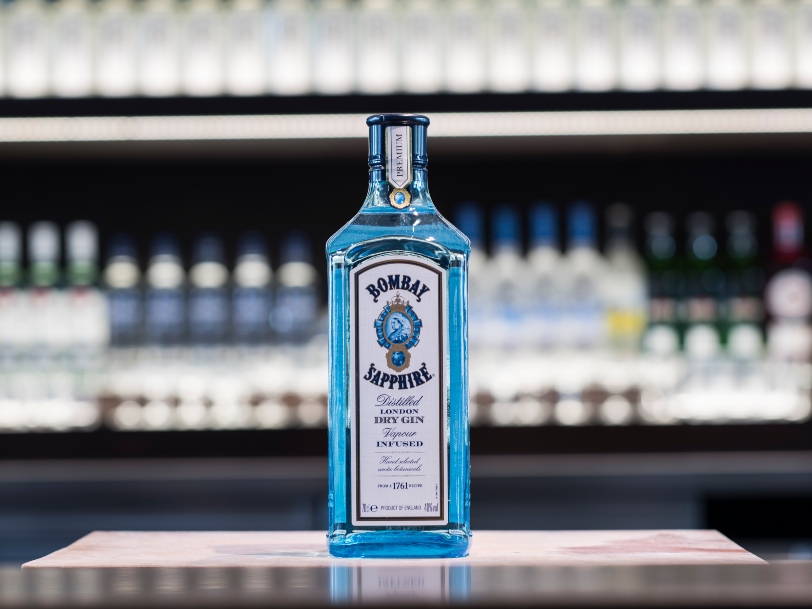 Ingredients
50ml Bombay Sapphire
60ml Fever-Tree lemonade
6 Fresh redcurrants
40ml Good quality carton pomegranate juice
Good quality cubed ice
1 Mint Sprig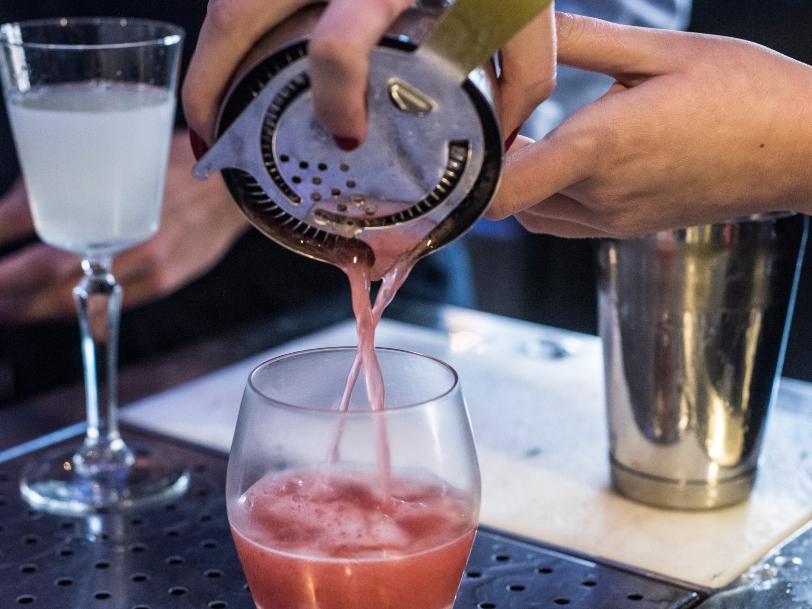 Glassware & Barware
Copa de Balon glass
Measuring device
Cocktail shaker
Method

Step
1
Pour the lemonade into a Copa de Balon glass.
Step
2
Shake Bombay Sapphire, Pomegranate juice and redcurrants with cubed ice in a cocktail shaker.
Step
3
Pour the entire contents into a Copa de Balon glass containing the lemonade. Top with extra ice if required.
Step
4
Garnish with awoken mint sprig.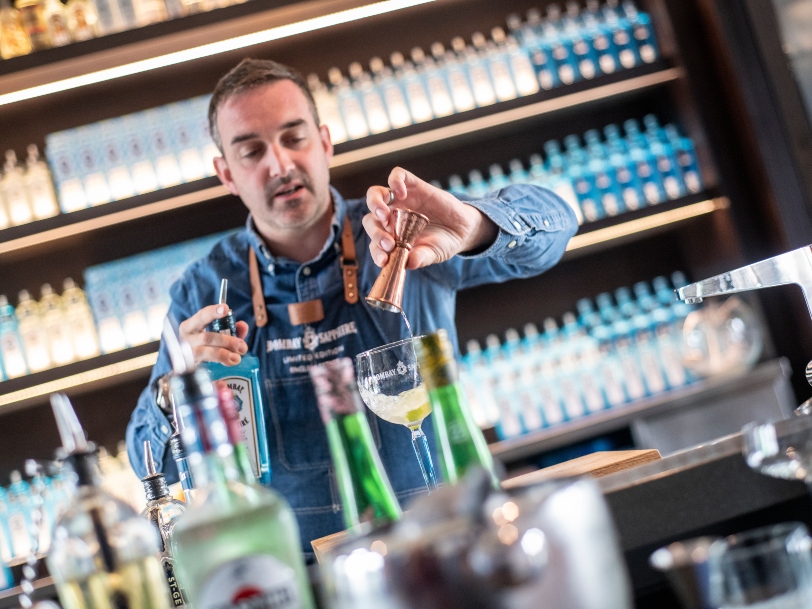 Bartender top tips
If you can't get hold of redcurrants easily (try your local quality supermarket or local deli/ fruit & veg market) then try something different…blackcurrants, strawberries, raspberries, pomegranate seeds, blueberries all work extremely well in this drink. I should know, I've tried them all! Just try to use what's in season and ideally use locally sourced, fresh ingredients.