Queen Bee
Bombay Sapphire combines with smooth orange juice and fragrant orange blossom honey syrup, and then elegantly topped with Fever-Tree elderflower tonic water. A coffee bean sugar glass edge provides balance and intrigue.
UNITS OF ALCOHOL
2
ALCOHOL VOLUME
9.60%
COCKTAIL FLAVOUR PROFILE
Citrus
Earthy
Floral
Pine
Spicy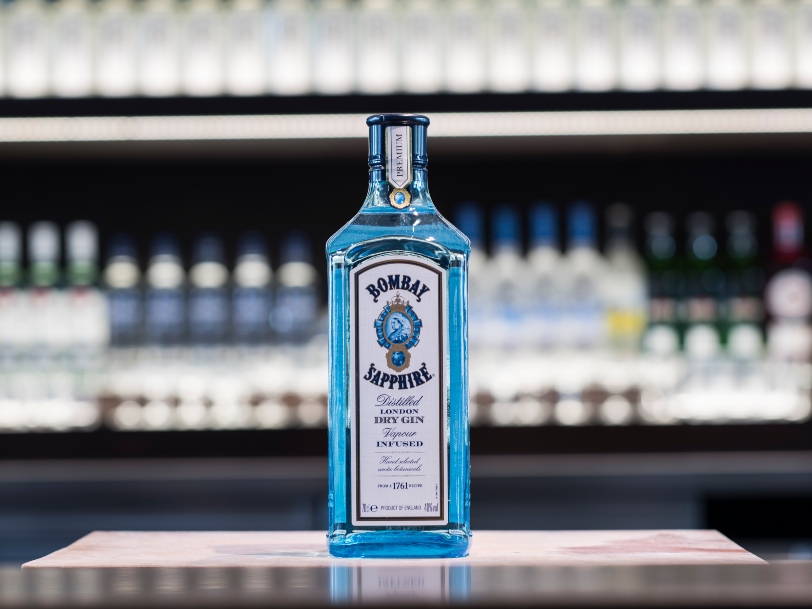 Ingredients
25ml freshly squeezed orange juice
50ml Bombay Sapphire
10ml orange blossom honey syrup (mix 1 part honey with 1 part hot water)
100ml Fever-Tree elderflower tonic water
1 orange wedge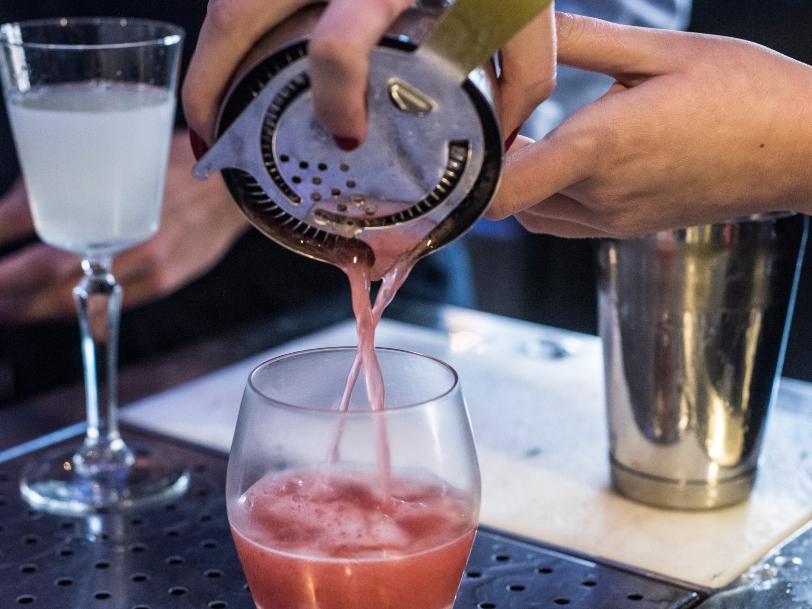 Glassware & Barware
Serrated knife and chopping board
Long twisted bar spoon
Measuring device
Bottle opener for the tonic
Hob and pan to make the sugar syrup
Method

Step
1
Rub half the rim of a Copa de Balon or large Burgundy red wine glass with a freshly cut orange wedge, then roll the glass rim edge through the freshly ground coffee bean and sugar powder
Step
2
Add the Bombay Sapphire, orange juice and honey syrup, then swirl to mix
Step
3
Fully fill the glass with cubed ice, then stir well to chill and mix the ingredients
Step
4
Slowly pour the Fever-Tree elderflower tonic water down the inside of the glass
STEP
5
Gently fold the mixture with the bar spoon to combine all of the ingredients fully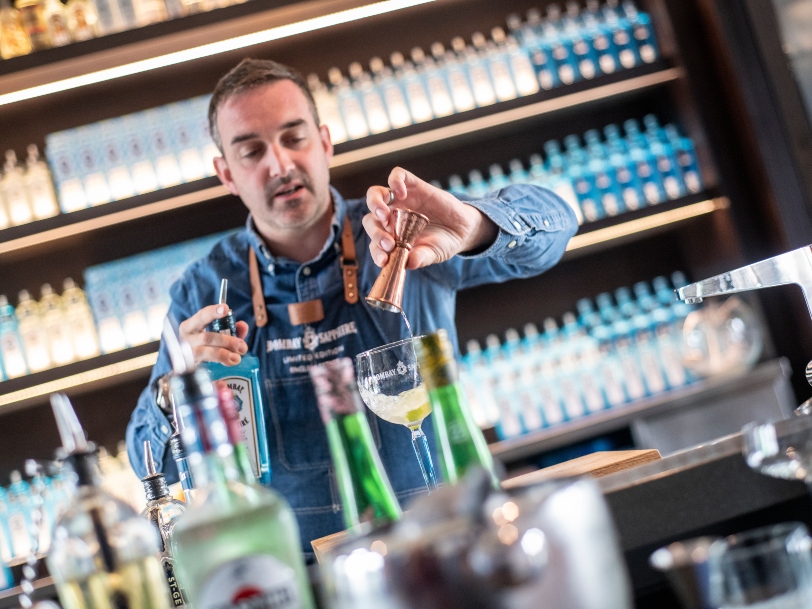 Bartender top tips
The fine edge of a premium glass rim can really add a sense of luxury and exquisiteness to a drinking experience. This moment can be elevated by adding further texture and flavour. With the 'Queen Bee', we add a freshly ground coffee bean sugar powder for that result. The strong aroma and bitter sweet taste binds the whole drinking experience together.