The Grape Gatsby
Uniquely, Bombay Sapphire is shaken well with muddled frozen red grapes, a lemon wedge and some fresh fragrant home-made lemon thyme sugar syrup to create a fruity but herbaceous sipping drink which really evokes all of the senses
UNITS OF ALCOHOL
2
ALCOHOL VOLUME
19%
COCKTAIL FLAVOUR PROFILE
Citrus
Earthy
Floral
Pine
Spicy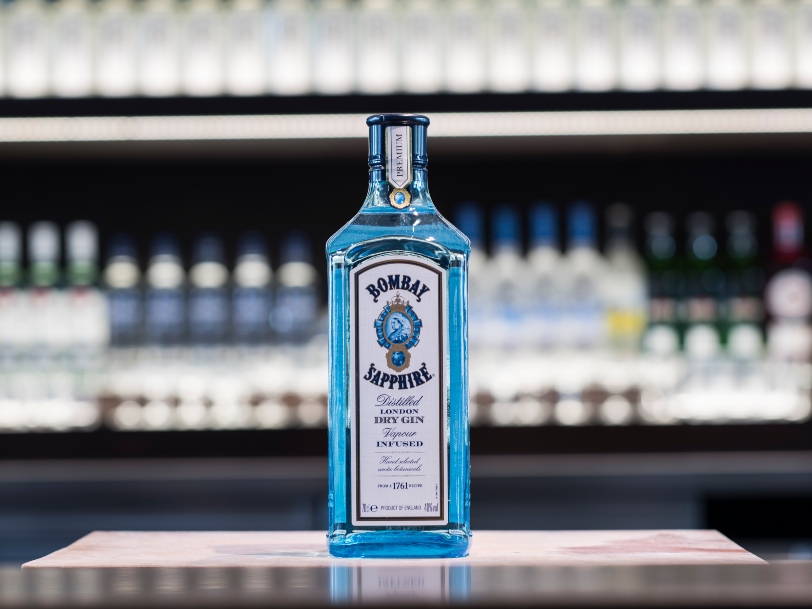 Ingredients
50ml Bombay Sapphire
5x frozen red grapes (place red grapes into a Kilner Jar and freeze for at least 24 hours before using)
1x lemon wedge (cut in half)
15ml home-made lemon thyme sugar syrup (see below for recipe in Sam's Top Tip)
1 lemon peel twist
1 sprig of fresh lemon thyme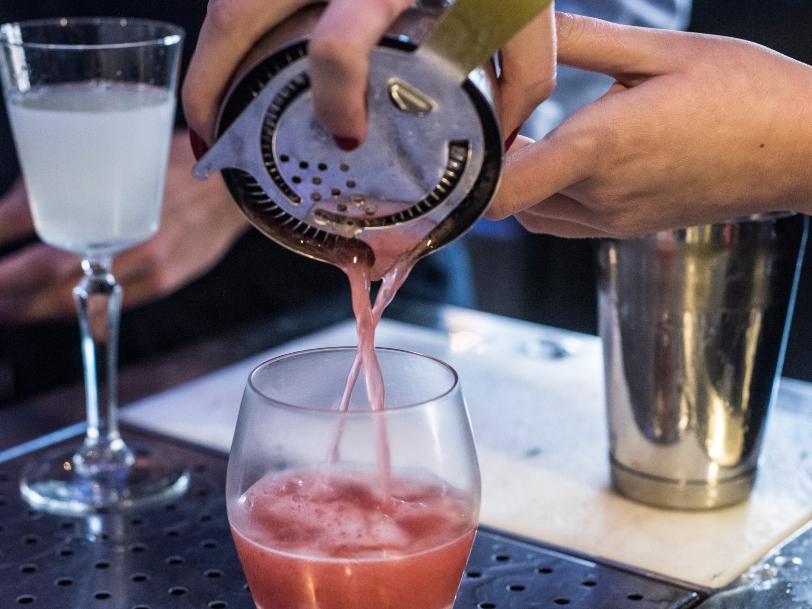 Glassware & Barware
Serrated knife & chopping board
Measuring device
Cocktail shaker
Method

Step
1
Muddle the frozen red grapes in the bottom of a cocktail shaker.
Step
2
Add the Bombay Sapphire Gin, lemon thyme syrup and 2 halves of a lemon wedge.
Step
3
Fill the shaker nearly full of good quality cubed ice, attach the top securely and then shake really well to and fro for around 20 seconds or until you feel lots of condensation on the outside of the shaker.
Step
4
Pour the entire contents into a chilled, straight sided wine glass.
Step
5
Garnish with a spritzed lemon peel twist and a sprig of fresh fragrant lemon thyme.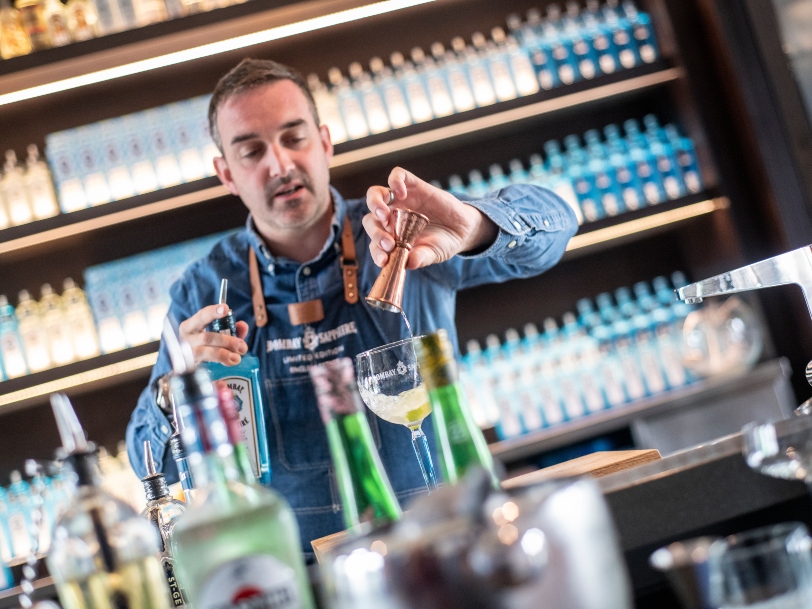 Bartender top tips
To make a 2:1 ratio fresh fragrant lemon thyme sugar syrup at home, add 2 parts (e.g. 2 pints) caster sugar and 1 part (e.g. 1 pint) clean water to a pan on the hob along with a small bunch of lemon thyme and a single spritzed lemon peel to the sugar / water solution. Heat to a simmer for around 7-10 minutes to infuse stirring occasionally (not too much as this can make the sugar re-crystalize). Turn off the heat and allow to cool. Strain the contents into a sterilized sealable bottle and keep in the fridge. It shall keep well for around 6-8 weeks. Remember, you only require 15mls per cocktail.