The Thoroughbred
Unlike a trusty steed, this cocktail's got a spicy kick. Fever-Tree ginger beer is brought in line with a dash of Angostura bitters, some fresh fragrant lime and Bombay Sapphire. It's then bound together with seasonal cloudy apple juice.
UNITS OF ALCOHOL
2
ALCOHOL VOLUME
12.50%
COCKTAIL FLAVOUR PROFILE
Citrus
Earthy
Floral
Pine
Spicy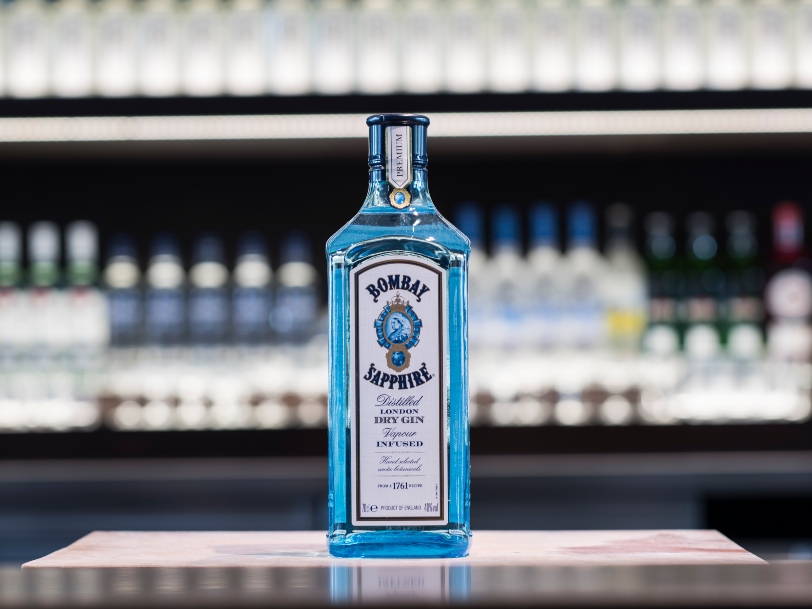 Ingredients
50ml Bombay Sapphire
30ml Good quality carton cloudy apple juice
75ml Fever-Tree ginger beer
2 Dashes Angostura bitters
2 Lime wedges- fully squeezed
1 Thin Ginger Slice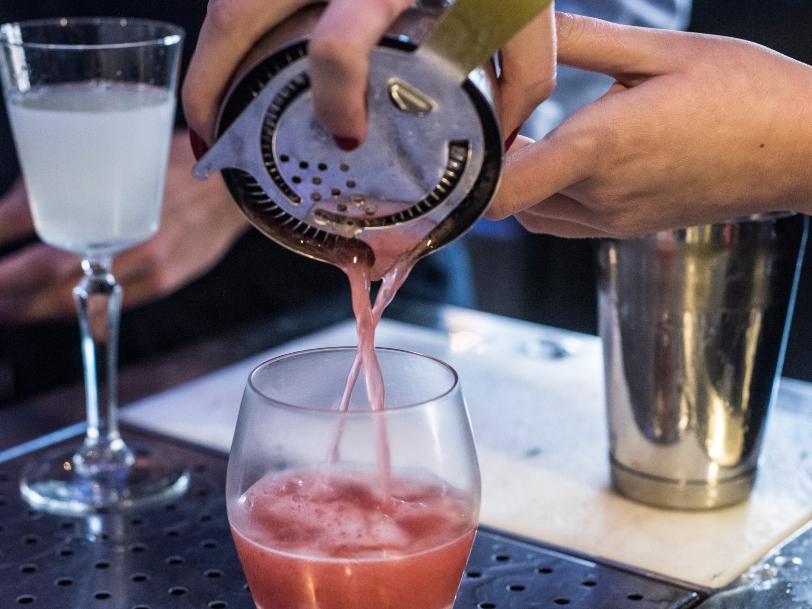 Glassware & Barware
Copa de Balon
Serrated knife & chopping board
Measuring device
Long twisted bar spoon
Optional: mandolin with safety guard
Method

Step
1
Add two dashes of bitters to a Copa de Balon glass, squeeze and drop in the lime wedges, then pour in the Bombay Sapphire and cloudy apple juice.
Step
2
Fully fill with cubed ice then stir to chill.
Step
3
Top with ginger beer and gently stir to combine.
Step
4
Garnish with a snapped ginger slice.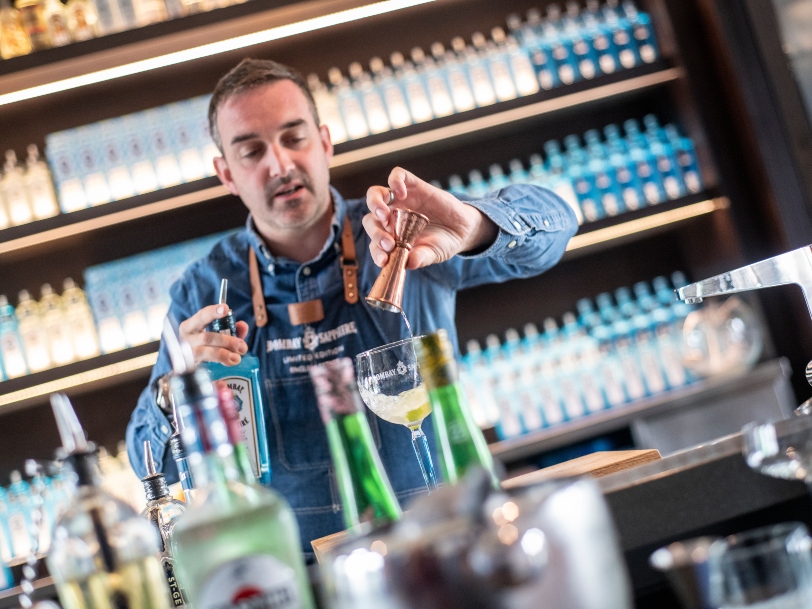 Bartender top tips
As 90-95% of what we taste comes from what we smell, it's really important to get your nose right inside the glass when imbibing a mixed drink or cocktail. For this very reason, we no longer use plastic straws at Laverstoke Mill, so that you get a fuller drinking experience by smelling and tasting the drink at the same time. We use the 'Copa de Balon' balloon glass (available in our Gin Shop at Laverstoke Mill) for this very reason. However, if you don't have one, use a large Burgundy red wine glass instead, as they also work well.