Bombay Sapphire Distillery wins Gold at the VisitEngland Awards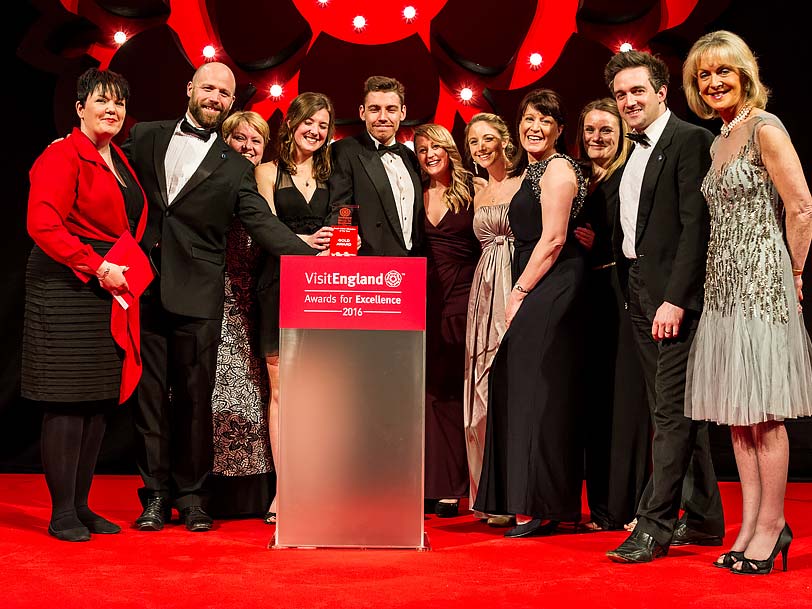 Posted
Mar 2016
Type
Awards
Bombay Sapphire Distillery is the Small Visitor Attraction of the Year
Bombay Sapphire Distillery at Laverstoke Mill has been awarded Gold in the Small Visitor Attraction of the Year category at the prestigious VisitEngland Awards for Excellence 2016 Ceremony. Celebrating excellence across the industry, the ceremony – held for the first time this year during English Tourism Week – announced 16 winners including Best Tourism Experience, Best Visitor Attraction and Best Large Hotel.
The Gold Award is the highest Award for Excellence in Tourism in England which VisitEngland can bestow. The team from Bombay Sapphire Distillery at Laverstoke Mill was presented with their Gold Award from Councillor Gillian Campbell, the Blackpool Tourism Portfolio Holder and Penelope, Viscountess Cobham, the Chairman of VisitEngland at a glittering Awards Ceremony, which was held on 8 March 2016 at The Winter Gardens, Blackpool.
Laverstoke Mill has a rich history: for nearly 250 years it produced high quality watermarked banknote paper for the Bank of England and the British Empire. The careful renovation of the historic buildings encompasses the highest standards in design, functionality and sustainability, which won the site the highly prestigious BREEAM Award for Industrial Design in 2014. The acclaimed London-based architecture and design practice Heatherwick Studio has intricately married the old and new, creating a state-of-the-art distillery for Bombay Sapphire in the historic buildings of Laverstoke Mill. The legacy of this ambitious project has created a home that Bombay Sapphire can be rightly proud of and provides the ideal setting to spark inspiration and stimulate the senses of every visitor to the distillery.
Commenting on the Award, Sally Balcombe, CEO of VisitBritain and VisitEngland said "We received hundreds of applications of an exceptionally high quality making the competition for a Gold Award extremely tough. It is therefore a tremendous achievement for the Bombay Sapphire Distillery at Laverstoke Mill to win a Gold Award, the highest accolade for Excellence in Tourism which VisitEngland can bestow. They have raised the bar for excellence for others to aspire to and I warmly congratulate them on their exemplary contribution to tourism in this country."
'We could not be more proud to have won this prestigious award' says Will Brix, the Estate Manager of Bombay Sapphire Distillery at Lavertsoke Mill. 'A lot of very passionate people here have worked incredibly hard as a team – every single day, with every single guest, to make the Home of Bombay Sapphire so special. It's great to have these efforts recognised, and I give a heartfelt thanks to all who have made this happen.'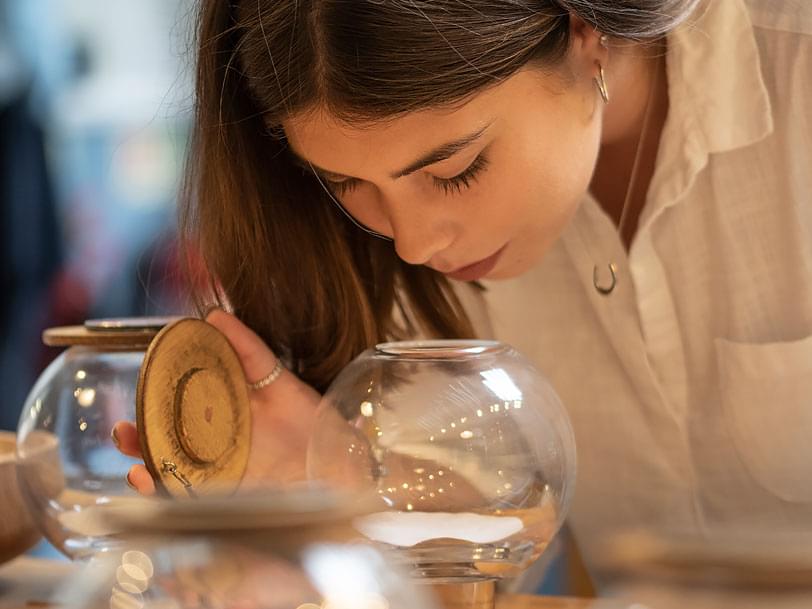 Tours & Experiences
Discover the home of Bombay Sapphire gin on an experience to suit your interests. Choose from one of the many experiences we have on offer, don't forget that gift vouchers are available from the online shop.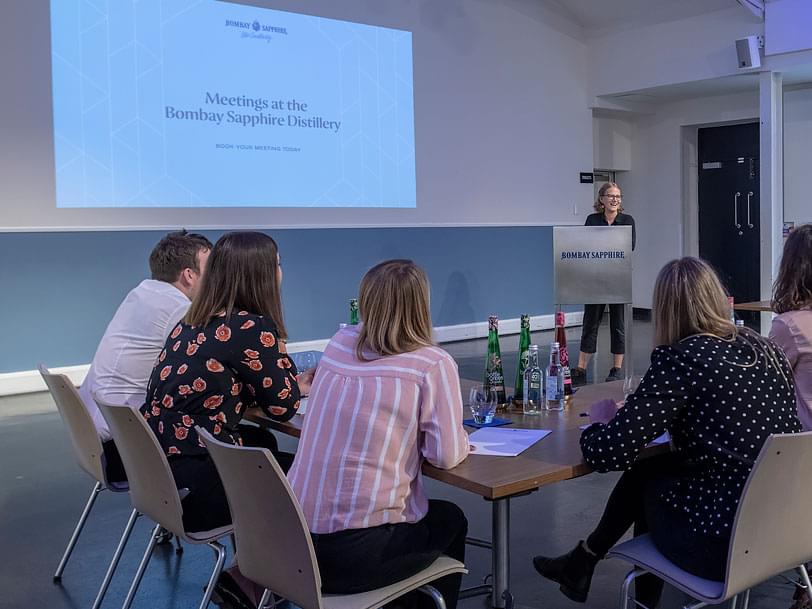 Meetings & Events
The Bombay Sapphire Distillery is available for hire for corporate events, meetings, banquets, private parties, wedding receptions and more. Soak up the unique atmosphere of the Bombay Sapphire Distillery for your event, and enjoy our delicious cocktail range as part of your experience.