Chai Tea Tonic
This warmly spiced Gin & Tonic twist perfectly incorporates homemade chai tea syrup and citrusy lime wedges, lengthened with Franklin & Sons Indian tonic water to draw out the spices.
UNITS OF ALCOHOL
2
ALCOHOL VOLUME
11.80%
COCKTAIL FLAVOUR PROFILE
Citrus
Earthy
Floral
Pine
Spicy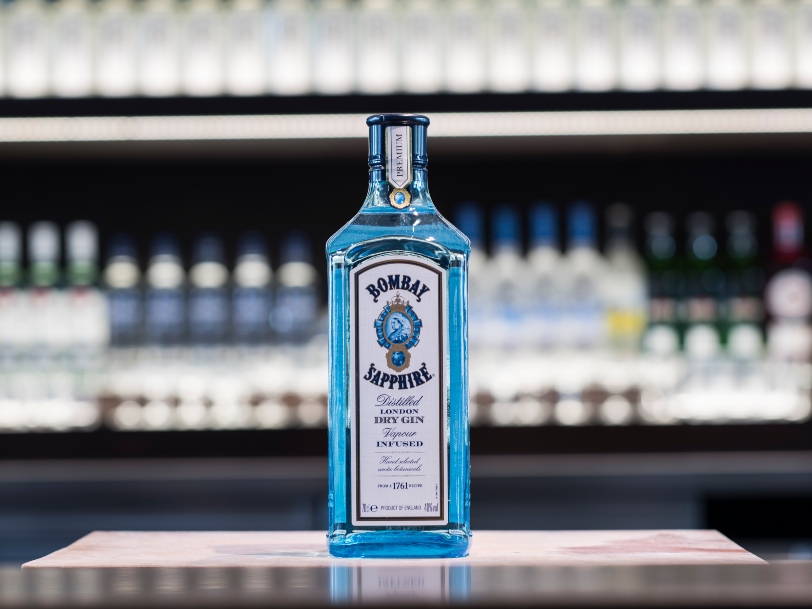 Ingredients
50ml Bombay Sapphire
15ml Homemade Chai tea syrup
2 Lime wedges- fully squeezed
85ml Franklin & Sons Indian tonic water
1 thin ginger slice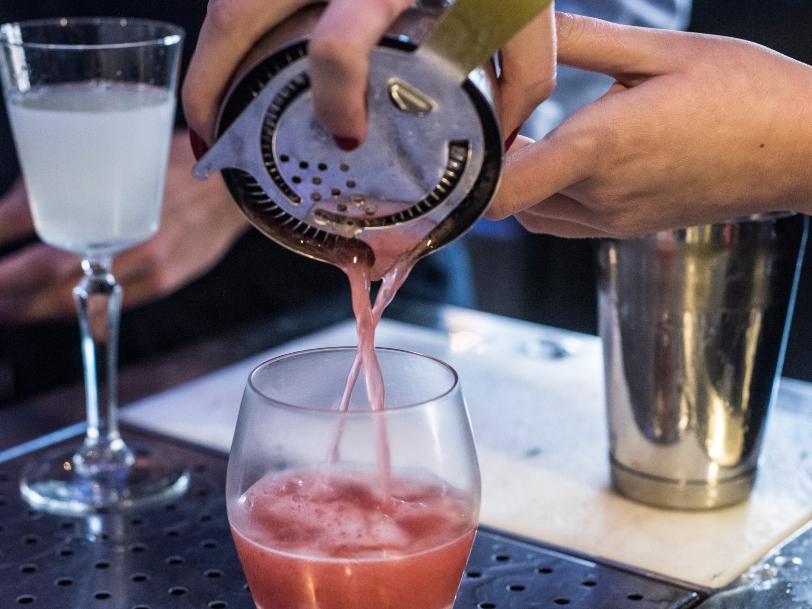 Glassware & Barware
Copa de Balon glass
Serrated knife & chopping board
Long twisted bar spoon
Measuring device Bottle opener for the tonic
Mixing container
Pestle and mortar
Method

Step
1
Squeeze the lime wedges into a Copa de Balon glass
Step
2
Pour in the Bombay Sapphire and Chai tea syrup then swirl to mix
Step
3
Add cubed ice and stir to chill then add the tonic water and gently stir again to mix
Step
4
Finally, add a snapped ginger slice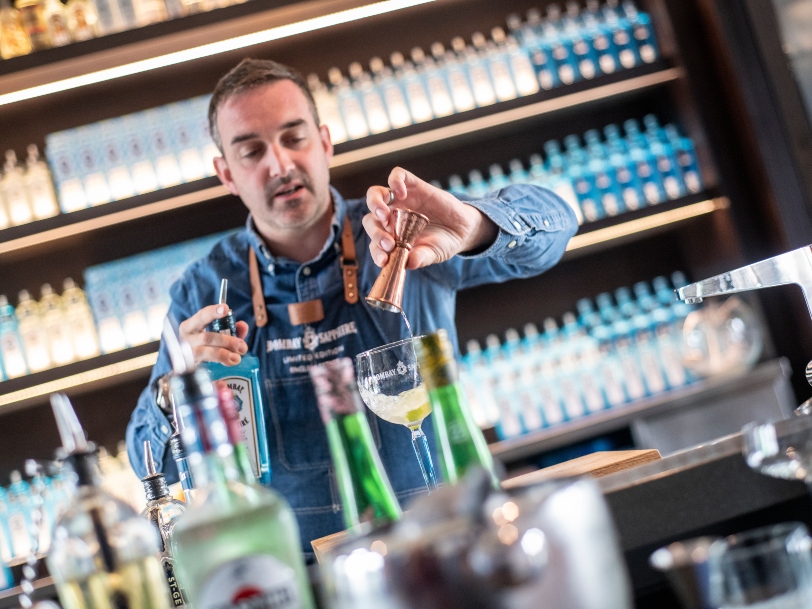 Bartender Top Tips
To make your own 'cold-brew Chai tea syrup' at home, infuse an Assam tea bag or loose black tea leaves, a few cloves, a cinnamon or cassia bark stick, some fresh orange peel, a couple of crushed cardamom pods, a little freshly mandolin'd ginger root, a star anise, 1/2 a slit vanilla pod, a pinch of freshly ground nutmeg, and a smattering of black or pink peppercorns (alternatively, just use a Chai tea bag!) into 1 litre of chilled mineral water in a sterilized container for around 22- 24 hours. After the infusion time- strain the contents through a fine sieve and add 1 part of caster sugar for every part of infused water and gently stir until dissolved. Pour straight into a sterilized sealable bottle and keep in the fridge until required.