Classic Collins
Bombay Sapphire perfectly balances with freshly squeezed lemon juice and sugar, served long with cubed ice and chilled Fever-Tree soda water – vibrant, bright & tantalising. A well rounded and balanced tipple showcasing sour citrus, floral sweetness and flavoursome botanical notes.
UNITS OF ALCOHOL
2
ALCOHOL VOLUME
12.50%
COCKTAIL FLAVOUR PROFILE
Citrus
Earthy
Floral
Pine
Spicy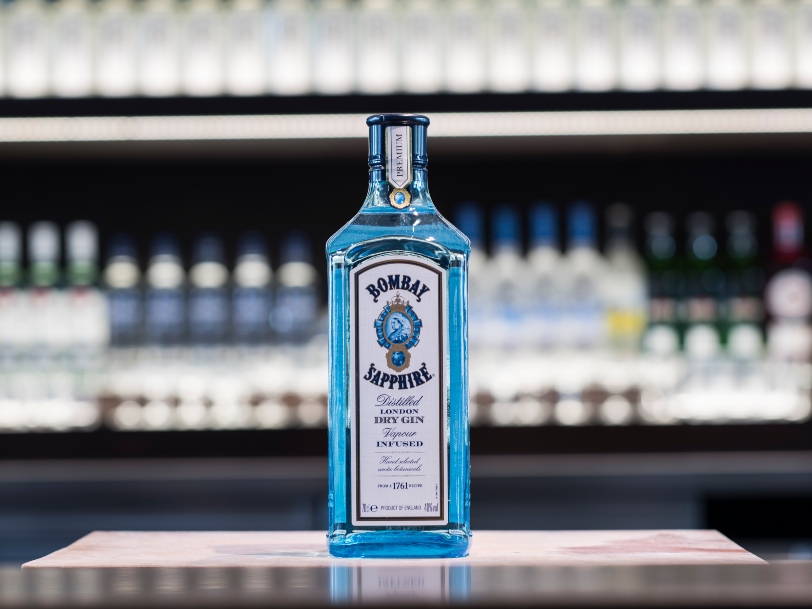 Ingredients
50ml Bombay Sapphire
15ml Freshly squeezed lemon juice
15ml Homemade sugar syrup
60ml Fever-Tree soda water (chilled & freshly opened)
1 Lemon Wedge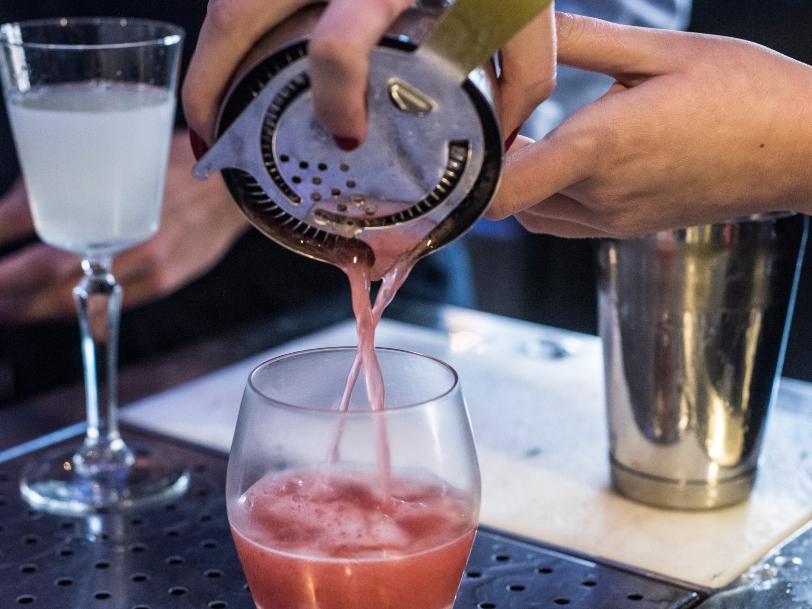 Glassware & Barware
Balloon glass
Serrated knife & chopping board
Citrus press
Long twisted bar spoon
Measuring device
Cocktail shaker
Bottle opener for the soda water
Method

Step
1
Measure all ingredients (except the soda) into a cocktail shaker
Step
2
Shake with cubed ice for 5 seconds, then pour entire contents into a balloon glass
Step
3
Top with chilled & freshly opened Fever-Tree soda water, pour it down a twisted bar spoon to retain as much effervescence as possible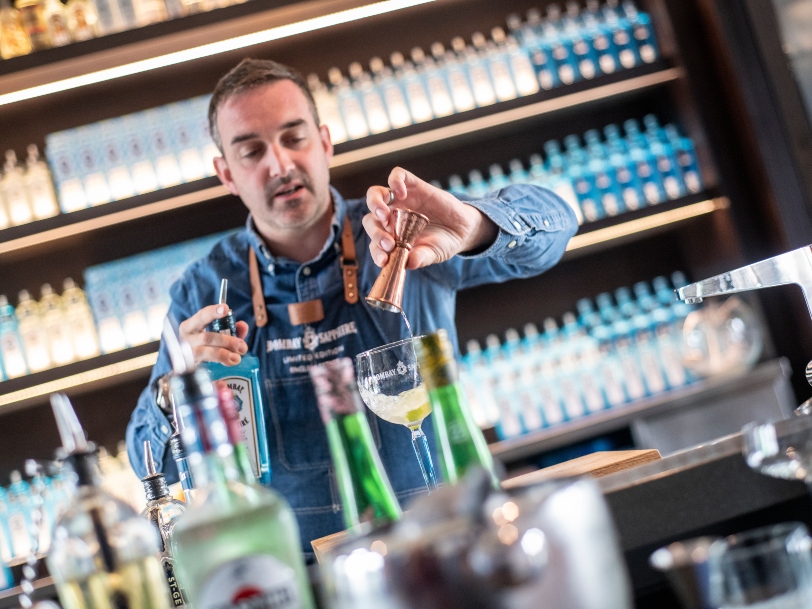 Bartender Top Tips
The Collins a wonderfully versatile classic cocktail. You can adapt it towards your personal preference by making your own flavoured sugar syrup. Try vanilla, cinnamon, liquorice, elderflower or even your favourite tea! Here's how to make it… To make a 2:1 ratio Twining's Earl Grey tea sugar syrup at home, add 2 parts caster sugar and 1 part water to a pan on the hob along with 2x Twining's Earl Grey tea bags or 15g of loose tea to the sugar / water solution. Heat to a simmer for around 7-10 minutes to infuse stirring occasionally (not too much as this can make the sugar re-crystalize). Turn off the heat and allow to cool. Strain the contents into a sterilized sealable bottle and keep in the fridge. It shall keep well for around 6-8 weeks. Remember, you only require 15mls per cocktail.