Fire & Ice
Bombay Sapphire & Angels Envy Bourbon⁠ mixed with MARTINI Fiero & Edmond Briottet Crème de Cacao Blanc before being lengthened with eager cranberry juice & Fever-Tree Refreshingly Light Ginger Beer & dusted with cinnamon sugar.
UNITS OF ALCOHOL
1.9
ALCOHOL VOLUME
12%
COCKTAIL FLAVOUR PROFILE
Citrus
Earthy
Floral
Pine
Spicy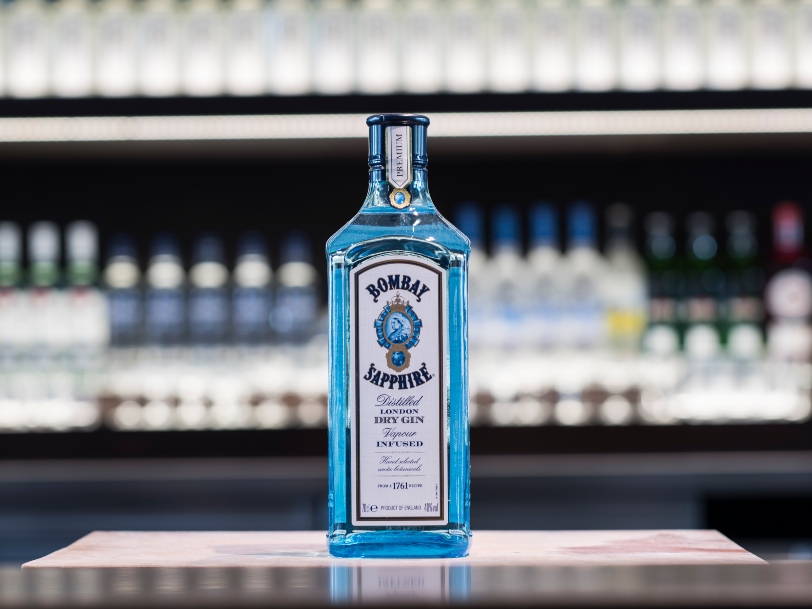 Ingredients
25ml Bombay Sapphire
10ml Angels Envy Bourbon
10ml MARTINI Fiero
10ml Edmond Briottet Crème de Cacao Blanc
35ml eager cranberry juice
40ml Fever-Tree Refreshingly Light Ginger Beer – chilled & freshly opened
A light dusting of cinnamon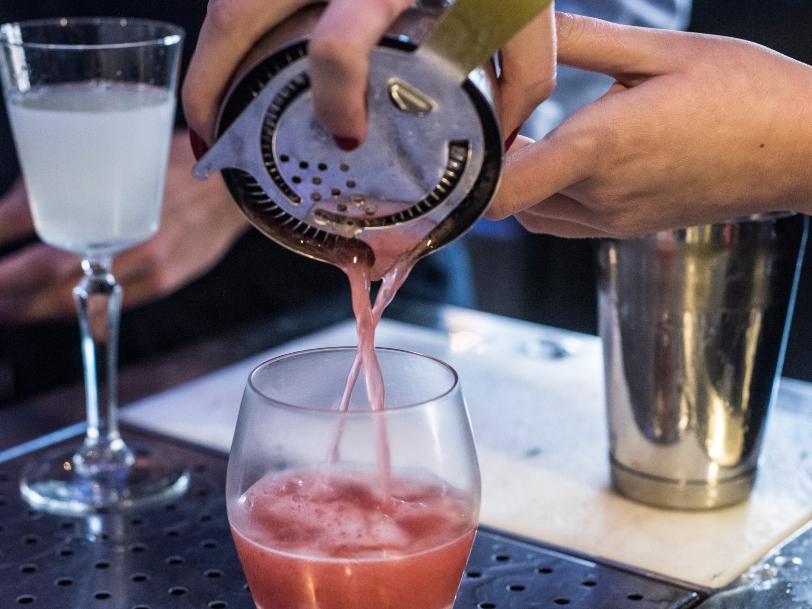 Glassware & Barware
Stemless wine glass
Boston cocktail shaker
Measuring device
Bottle opener
Method

Step
1
Shake all ingredients apart from the ginger beer in a cocktail shaker with cubed ice
Step
2
Add the ginger beer then pour the entire contents into a stemless wine glass
Step
3
Garnish with a light dusting of cinnamon sugar sprinkled over the top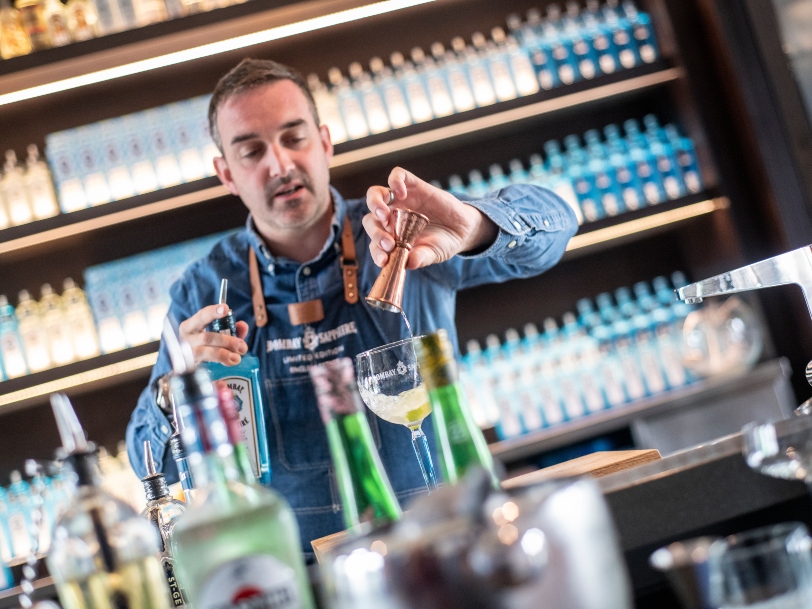 Bartender top tips
There are many different ways of making cocktails: stirring, blending, building, throwing, layering and of course the most famous – shaking! Traditionally you may well shake a cocktail with ice and then strain it over fresh cubed ice, therefore throwing away the first lot of ice. In Helen's drink, I decided to give the ice machine at work a break and use half the amount of ice. This is achieved by using the shaken ice in the final drink. As an ecological output, it means that over time the ice machine is using less water, less electricity and requires less regular service intervals too!