Gin Basil Smash & Tonic
A twist on the modern-day classic cocktail created by the famous bartender, Jörg Meyer. Bombay Sapphire muddled with caster sugar, lemon & a generous handful of basil, shaken & lengthened – in our version – with Fever-Tree Cucumber Tonic.
UNITS OF ALCOHOL
1
ALCOHOL VOLUME
7.20%
COCKTAIL FLAVOUR PROFILE
Citrus
Earthy
Floral
Pine
Spicy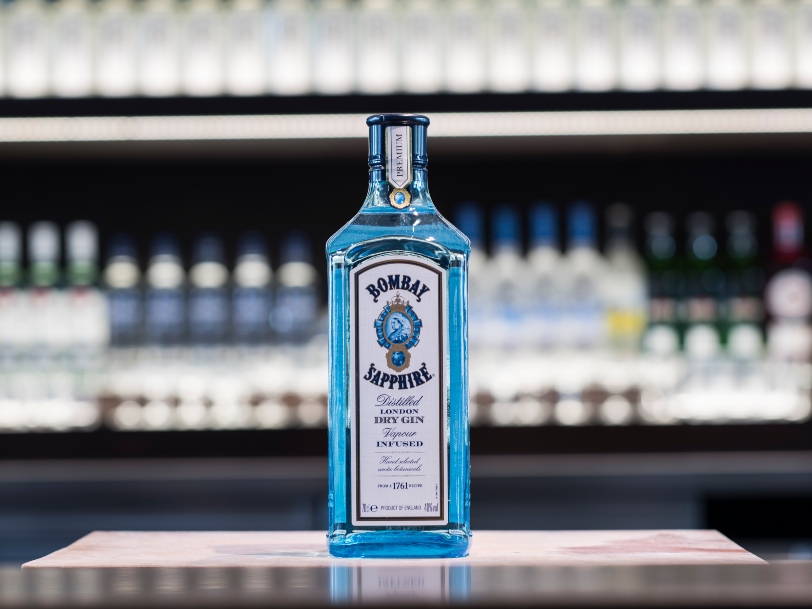 Ingredients
25ml Bombay Sapphire
2 bar spoons caster sugar
2 lemon wheels
9 basil leaves including stalks
50ml Fever-Tree Cucumber Tonic (chilled & freshly opened)
1 single basil leaf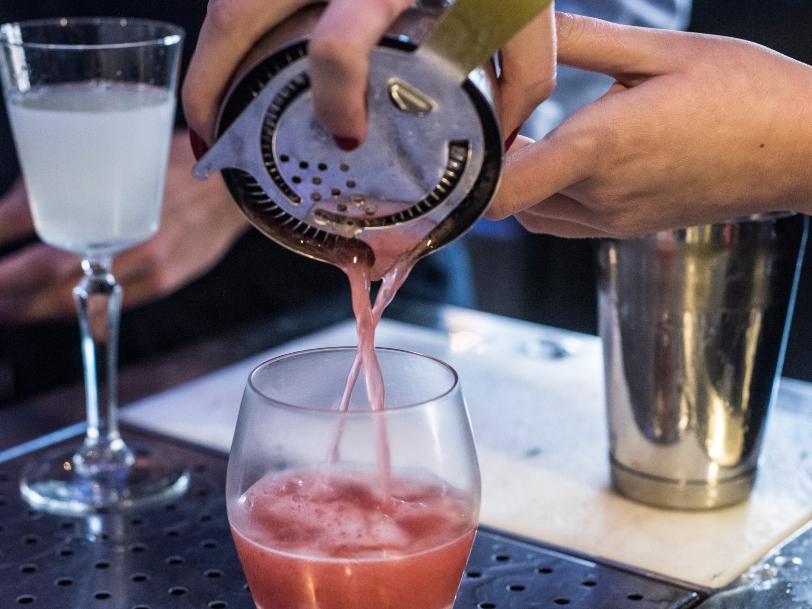 Glassware & Barware
Stemless wine glass
Long twisted bar spoon
Measuring device
Boston shaker
Hawthorne & fine strainer
Bottle opener for the tonic water
Method

Step
1
Using the flat end of a bar spoon, carefully muddle the lemon wheels with the caster sugar
Step
2
Add the basil leaves & stalks, muddle again for 10 to 15 seconds before adding the Bombay Sapphire
Step
3
Shake really well with cubed ice
Step
4
Add the cucumber tonic to the shaker & briefly swirl
STEP
5
Fill a stemless wine glass with cubed ice & fine strain the liquid into the glass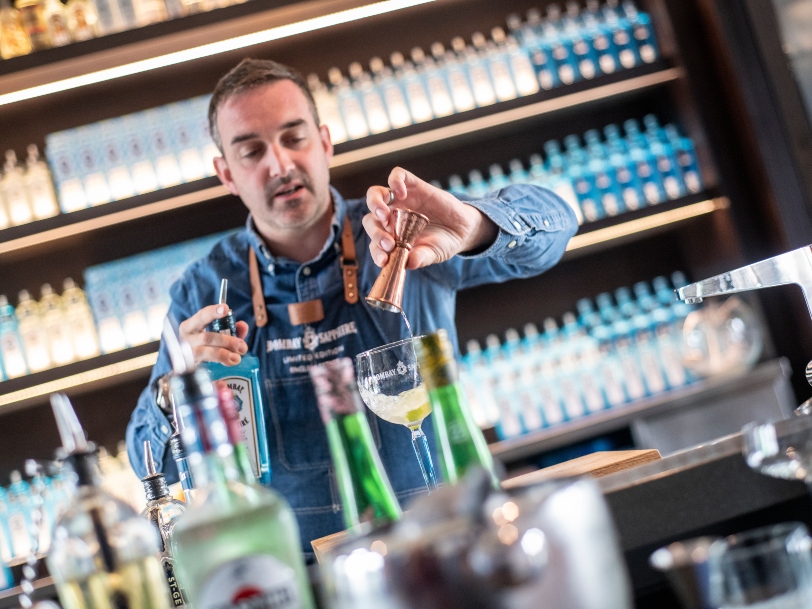 Bartender top tips
This cocktail doesn't sound super experimental, with the combination of gin with basil, sugar and lemon juice but it's the years of experience of bartenders like Jorge Meyer (the original creator of this drink), to perfect and reperfect an idea to make it the very best that it can be. Here at Bombay Sapphire, we heartily recommend that you spend time on Instagram following famous bartenders, like Jörg, for more cocktail creativity.