G&Pea
Vegetables are the new fruit when it comes to gin & tonic garnishing. Bombay Sapphire mixes perfectly with St Germain Elderflower Liqueur & Fever-Tree Elderflower Tonic which is then infused in the glass with garden peas & watercress.
UNITS OF ALCOHOL
1.2
ALCOHOL VOLUME
8%
COCKTAIL FLAVOUR PROFILE
Citrus
Earthy
Floral
Pine
Spicy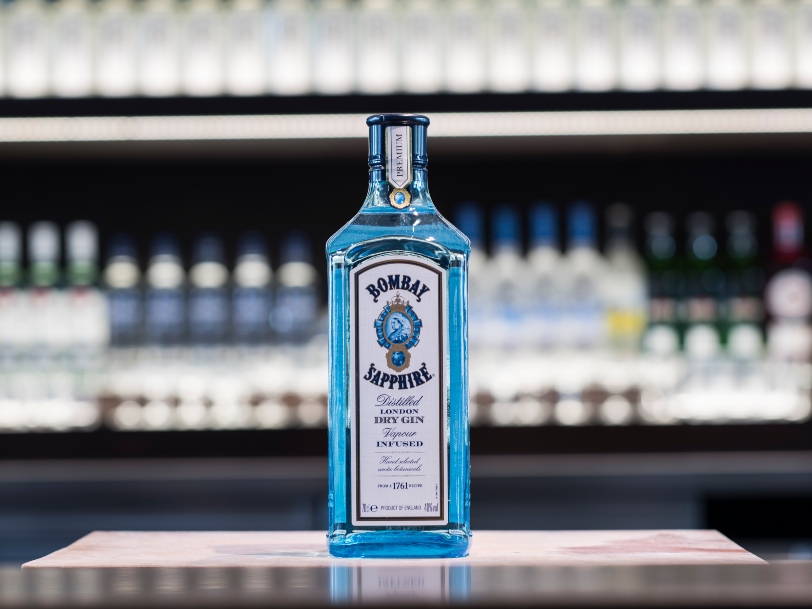 Ingredients
25ml Bombay Sapphire
10ml St Germain Elderflower Liqueur
100ml Fever-Tree Elderflower Tonic (chilled & freshly opened)
1 heaped tablespoon of frozen garden peas
3 large watercress sprigs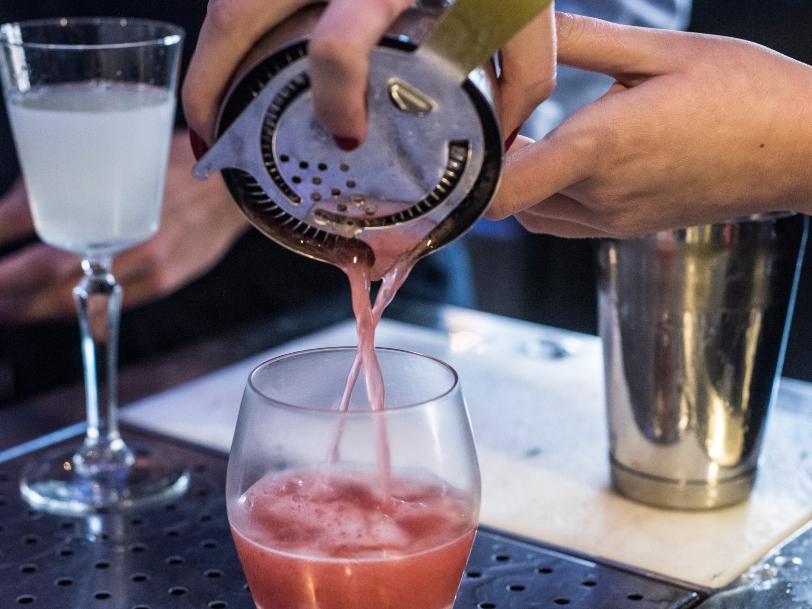 Glassware & Barware
Large balloon or Burgundy red wine glass
Tablespoon
Measuring device
Bottle opener for the tonic water
Method

Step
1
Add the frozen peas & 2 sprigs of watercress to a balloon glass
Step
2
Pour in the Bombay Sapphire & the elderflower liqueur
Step
3
Swirl well to infuse
Step
4
Fill the glass with cubed ice then top with elderflower tonic
STEP
5
Gently fold/stir to mix then garnish with the third sprig of watercress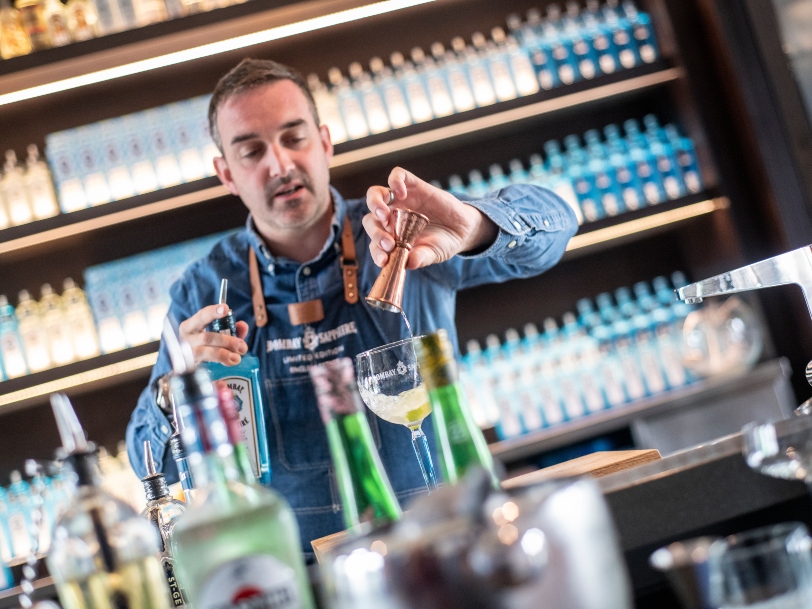 Bartender top tips
Watercress works really well with Bombay Sapphire because it amplifies the gentle spicy tones of our gin, but don't let this limit you. Why not try adding rocket salad, micro cress, long peels of carrot, even thinly sliced yellow, orange or red pepper make an amazing, colourful flavour combination.