Juniper Mule
A long, refreshing and uplifting spicy number with fragrant rooty tones. Bombay Sapphire mixes perfectly with fresh zingy lime wedges, pink peppercorns & a dash of Angostura Bitters, then lengthened with Fever-Tree ginger beer.
UNITS OF ALCOHOL
2
ALCOHOL VOLUME
12%
COCKTAIL FLAVOUR PROFILE
Citrus
Earthy
Floral
Pine
Spicy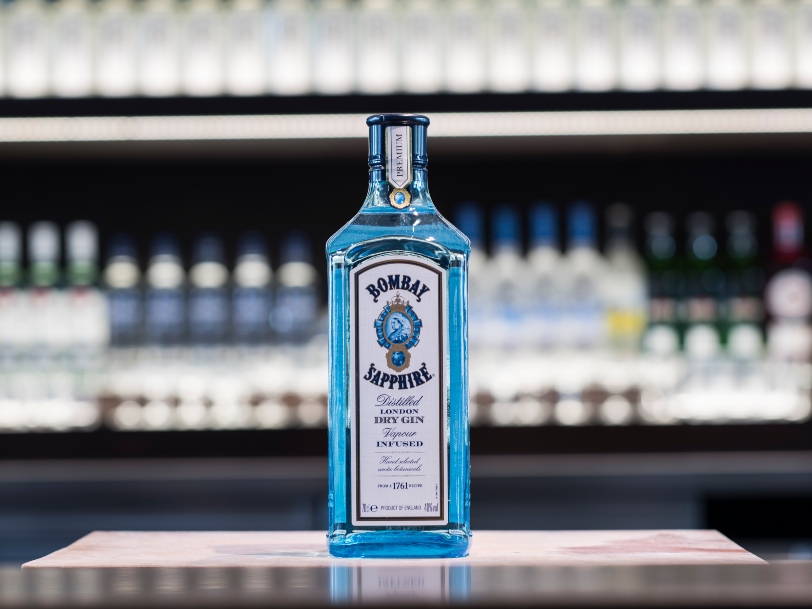 Ingredients
50ml Bombay Sapphire
100ml Fever-Tree Ginger Beer – chilled & freshly opened
2 dashes Angostura bitters
2 lime wedges – well squeezed
1 pinch pink peppercorns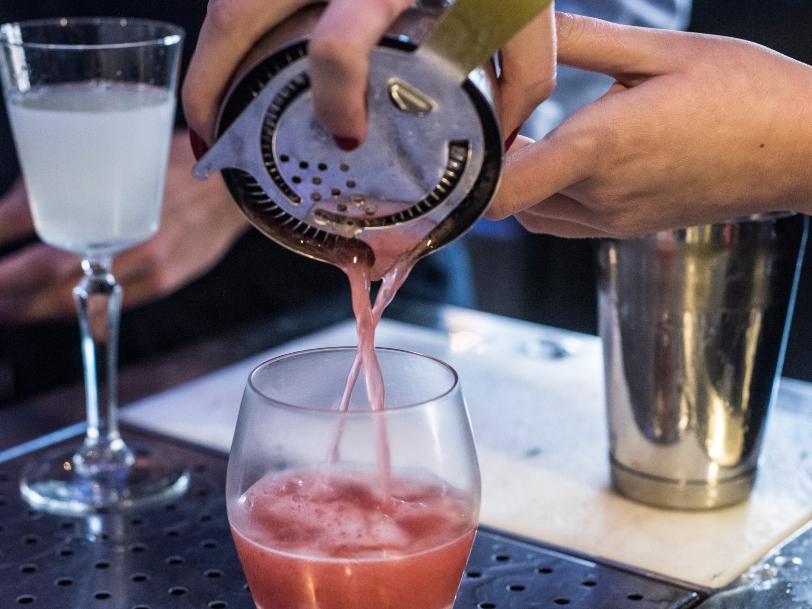 Glassware & Barware
Stemless wine glass
Long twisted bar spoon with a flat end
Measuring device
Serrated knife & chopping board
Bottle opener
Method

Step
1
Add the pink peppercorns to a stemless wine glass then crush with the flat end of a bar spoon
Step
2
Squeeze the lime wedges, drop them in then add the Bombay Sapphire
Step
3
Swirl well to infuse
Step
4
Fill the glass with ice then top with the ginger beer
Step
5
Gently fold/stir to mix then add 2 dashes of Angostura bitters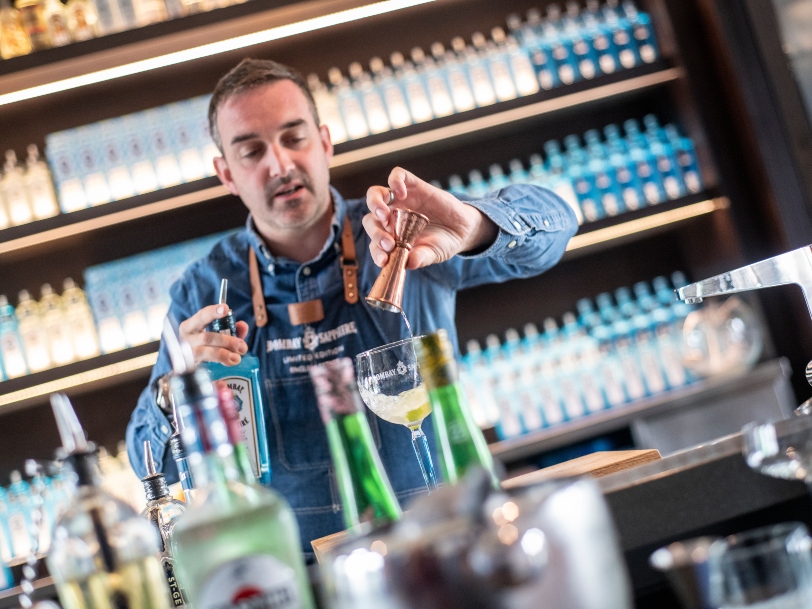 Sam Carter's Top Tip
If you want to make this cocktail a bit more fancy, rather than adding the peppercorns to the glass, why not wipe the rim of the glass with a wedge of lime then roll in a mix of the peppercorns together with sugar and a little bit of salt. If a Margarita can have a salt edged glass then why not a gin cocktail glass edged with peppercorns?