Juniper Mule
A long, refreshing and uplifting spicy number with fragrant rooty tones. Bombay Sapphire mixes perfectly with fresh zingy lime wedges, a dash of Angostura Bitters, then lengthened with Fever-Tree ginger beer. A pink peppercorn and smoked sea salt glass edge adds another savoury dimension.
UNITS OF ALCOHOL
2
ALCOHOL VOLUME
11.80%
COCKTAIL FLAVOUR PROFILE
Citrus
Earthy
Floral
Pine
Spicy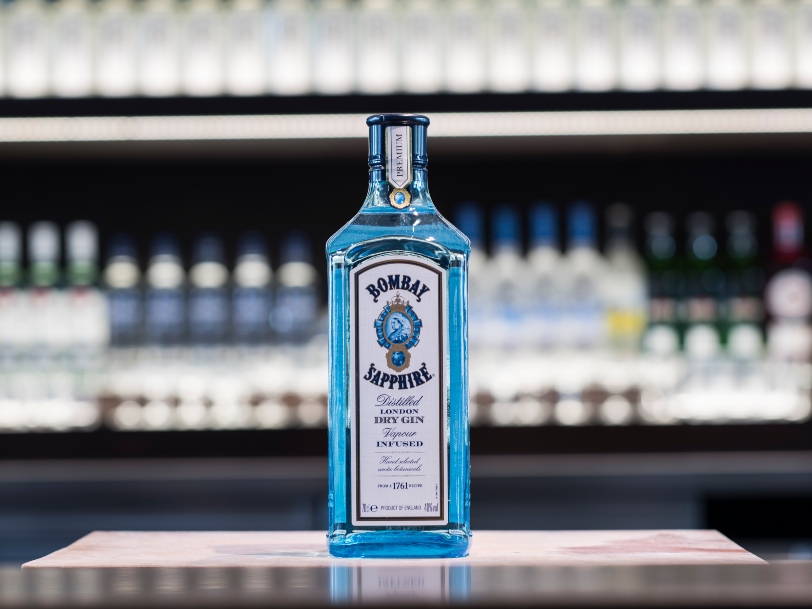 Ingredients
50ml Bombay Sapphire
100ml Fever-Tree Ginger Beer – chilled & freshly opened
2 dashes Angostura bitters
2 lime wedges – well squeezed
1 pinch pink peppercorns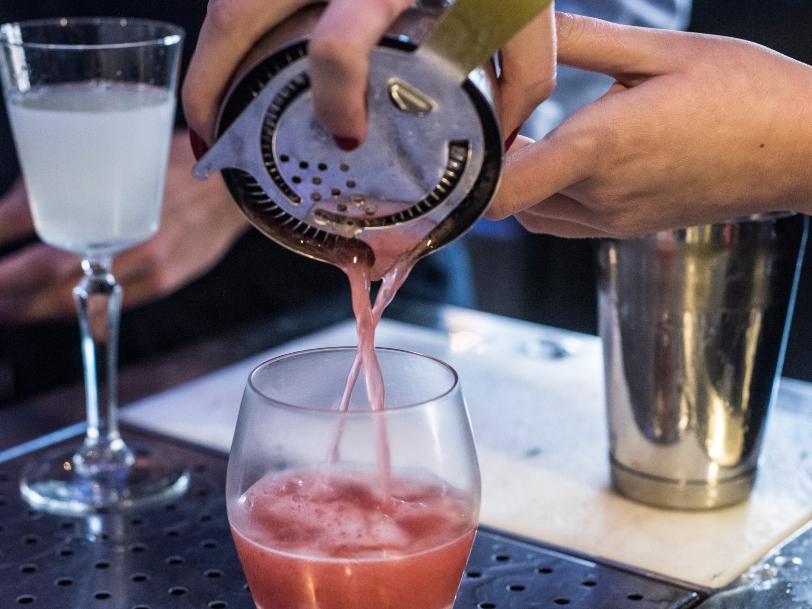 Glassware & Barware
Stemless wine glass
Long twisted bar spoon with a flat end
Measuring device
Serrated knife & chopping board
Bottle opener
Method

Step
1
Add the pink peppercorns to a stemless wine glass then crush with the flat end of a bar spoon
Step
2
Squeeze the lime wedges, drop them in then add the Bombay Sapphire
Step
3
Swirl well to infuse
Step
4
Fill the glass with ice then top with the ginger beer
Step
5
Gently fold/stir to mix then add 2 dashes of Angostura bitters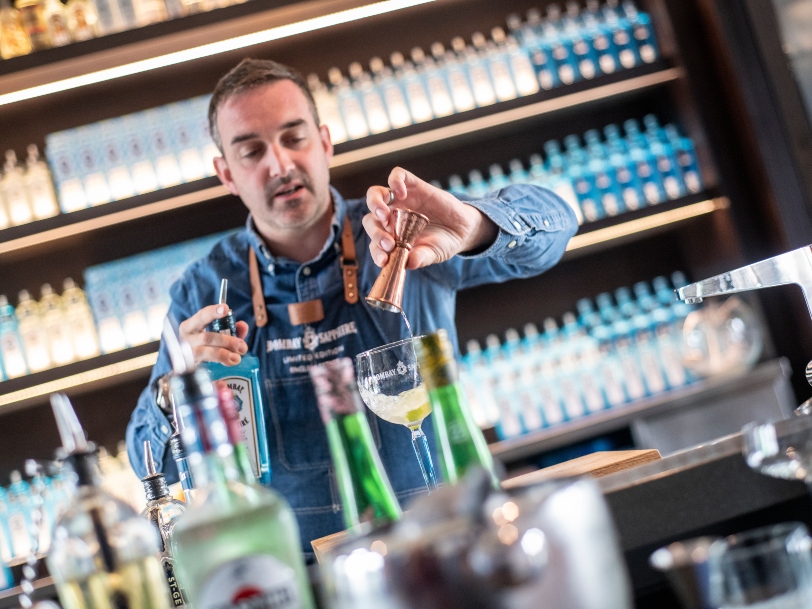 Bartender top tips
If you don't happen to have a pestle and mortar at home to make the flavoured glass edge, try muddling and mixing the ingredients using the end of a wooden rolling pin and a bowl. Simply crush and stir the 3 ingredients together to combine and generate the perfect texture and coarseness. Don't be limited by these three ingredients: perhaps try your favourite type of sugar (imagine Molasses or Demerara sugar), a different salt (you could also infuse the salt with fresh herbs like lemon thyme, rosemary, sage or even marjoram!) or even an unusual peppercorn like long pepper, Cubeb Berries, Grains of Paradise, White Malaysian, Green Mysore, Tellicherry, Sichuan or even Japanese Sansho pepper! Simply experiment.