Lemon & Thyme Twist
A citrusy, floral adaptation of the classic Gin & Tonic; Bombay Sapphire is complemented by the addition of a freshly squeezed lemon wedge and a thyme sprig, then topped with herbaceous Fever-Tree Mediterranean tonic water.
UNITS OF ALCOHOL
2
ALCOHOL VOLUME
12.90%
COCKTAIL FLAVOUR PROFILE
Citrus
Earthy
Floral
Pine
Spicy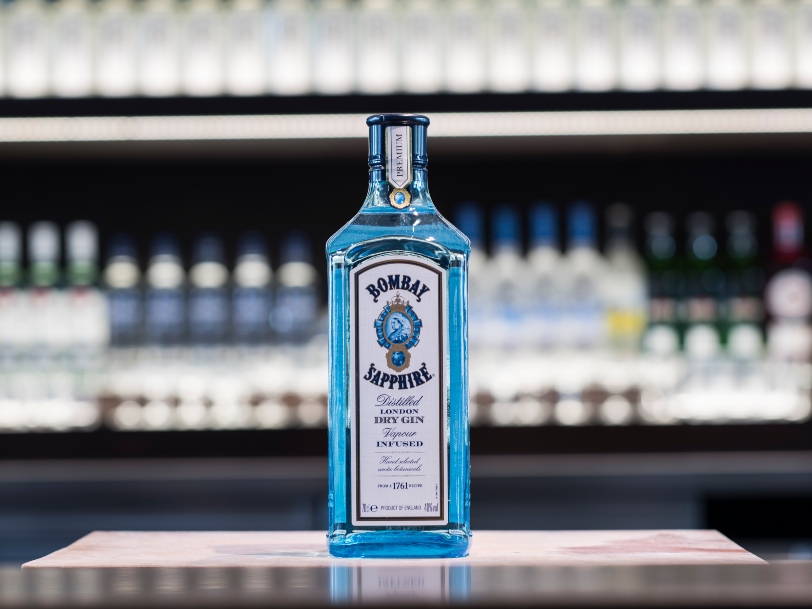 Ingredients
50ml Bombay Sapphire
100ml Fever-Tree Mediterranean tonic water (chilled & freshly opened)
1 Lemon wedge
1 Thyme sprig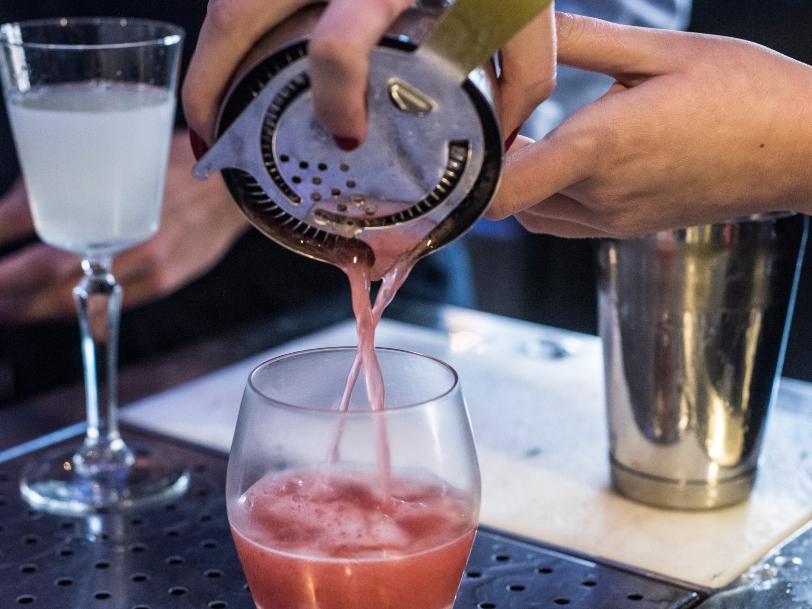 Glassware & Barware
Balloon glass
Long twisted bar spoon
Serrated knife & chopping board
Measuring device
Bottle opener for the tonic water
Method

Step
1
Squeeze a lemon wedge into a Balloon glass, then add a snapped thyme sprig.
Step
2
Pour in the Bombay Sapphire and swirl the glass to mix and infuse.
Step
3
Fully fill the glass with cubed ice and stir to mix and chill.
Step
4
Top with 100ml of Fever-Tree Mediterranean tonic water by pouring it gently down the bar spoon to retain as much effervescence as possible.
5
Gently fold/stir with a bar spoon to combine.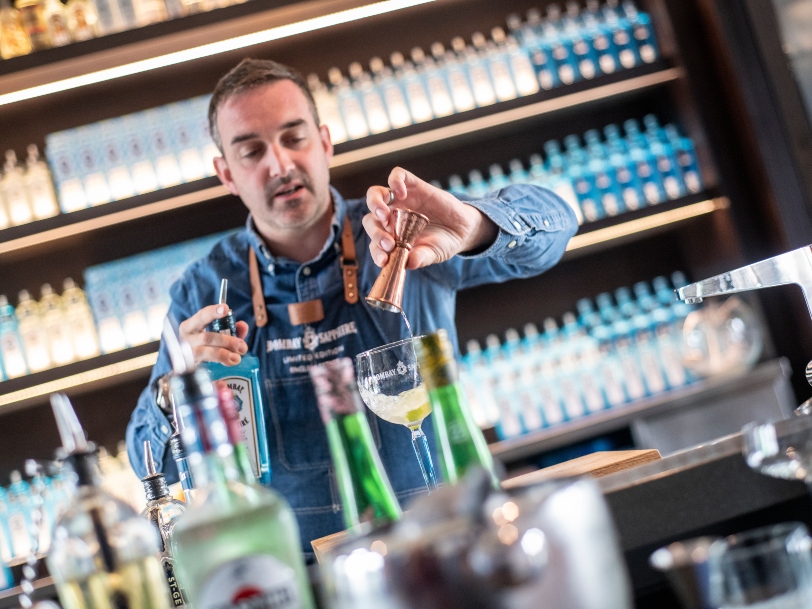 Bartender top tips
If the fragrant herbaceous thyme flavour isn't your 'thing', try making this drink with your favourite garden herb that you personally like to cook with. It won't ruin the balance of the drink as that's covered by the ratios of the lemon juice, the gin and the tonic. Try fresh herbs like: tarragon, rosemary, sage, watercress, oregano, coriander, chives, basil, lemon thyme and mint then perhaps pair your favourite herb with fresh berries such as raspberries, blueberries, blackberries, strawberries, gooseberries, redcurrants or blackcurrants, etc. Try a peppery basil and zingy blueberries G&T with a wedge of lemon – its epic!…