Martini Rocks
A playful adaptation of the all-time-classic gin tipple – The Martini Cocktail. Served 'on-the-rocks', Bombay Sapphire is stirred with MARTINI Extra Dry Vermouth and home-made rosemary sugar syrup. A green olive and brine brings everything into balance.
UNITS OF ALCOHOL
2.23
ALCOHOL VOLUME
22.30%
COCKTAIL FLAVOUR PROFILE
Citrus
Earthy
Floral
Pine
Spicy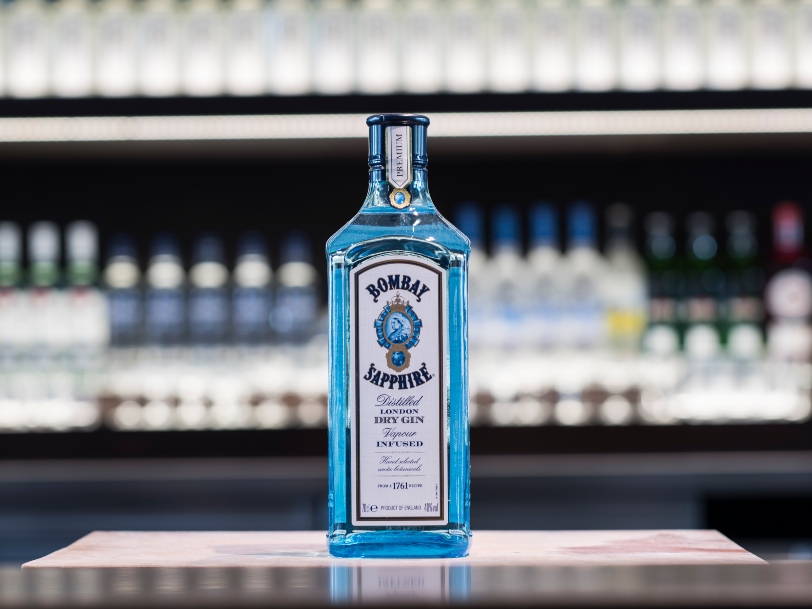 Ingredients
50ml Bombay Sapphire
15ml MARTINI Extra Dry Vermouth
10ml Rosemary sugar syrup
1 Green Olive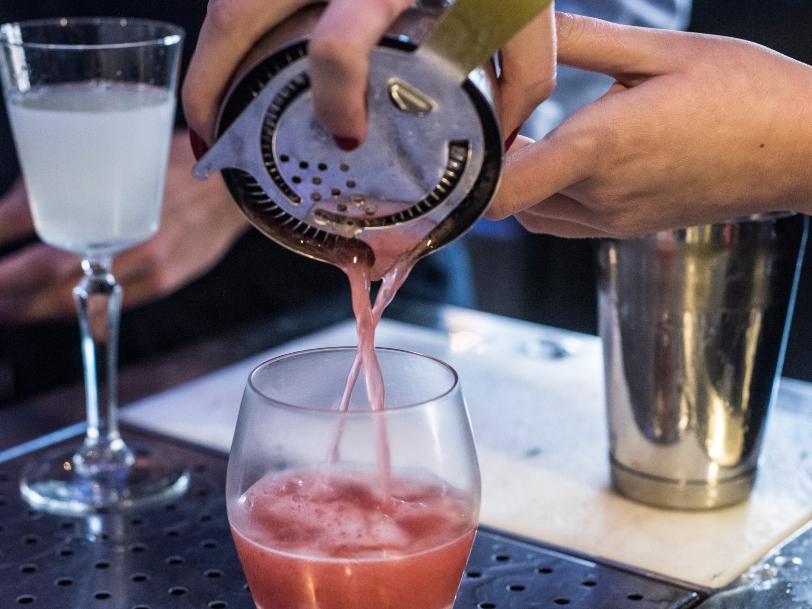 Glassware & Barware
Long twisted bar spoon
Measuring device
Cocktail shaker or mixing glass
Hawthorne strainer
Hob and pan to make the sugar syrup
Method

Step
1
Fill a cocktail shaker or mixing glass full of good quality cubed ice, then stir to activate the ice and strain off any excess water produced using a Hawthorne strainer
Step
2
Measure out all of the ingredients into the vessel and stir well for approximately 20 seconds
Step
3
Using the Hawthorne strainer again, pour the liquid into a chilled curved tumbler glass full of good quality cubed ice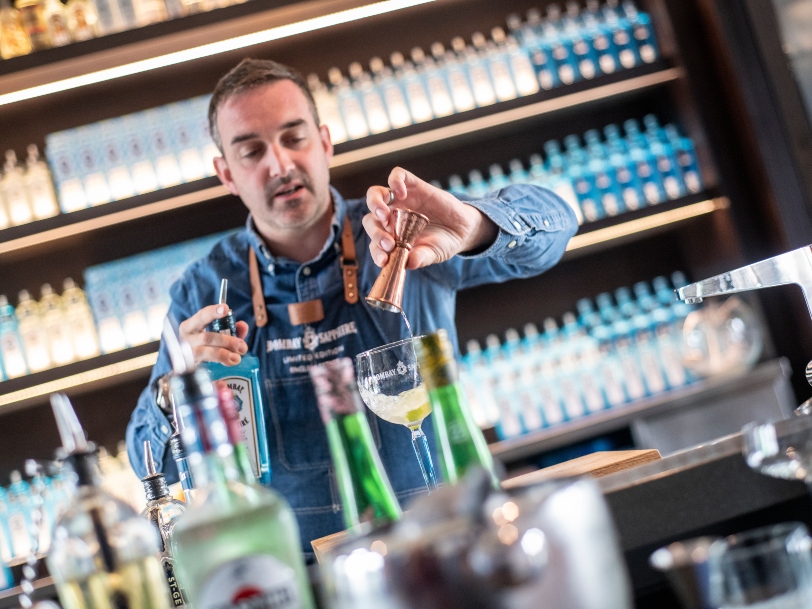 Bartender top tips
To make a 2:1 ratio rosemary sugar syrup at home, add 2 parts caster sugar and 1 part water to a pan on the hob along with a few freshly cut rosemary sprigs to the sugar/water solution. Heat to a simmer for around 7-10 minutes, stirring occasionally (not too much as this can make the sugar re-crystalize). Turn off the heat and allow to cool. Strain the contents into a sterilised sealable bottle and keep in the fridge. It will then keep for around 6-8 weeks. Remember, you only require 10mls per cocktail.