Popeye Perfection
Bombay Sapphire gin together with muddled spinach leaves, ginger and lemongrass cordial and apple juice gives a Thai flavour to this cocktail.
UNITS OF ALCOHOL
1.2
ALCOHOL VOLUME
2.30%
COCKTAIL FLAVOUR PROFILE
Citrus
Earthy
Floral
Pine
Spicy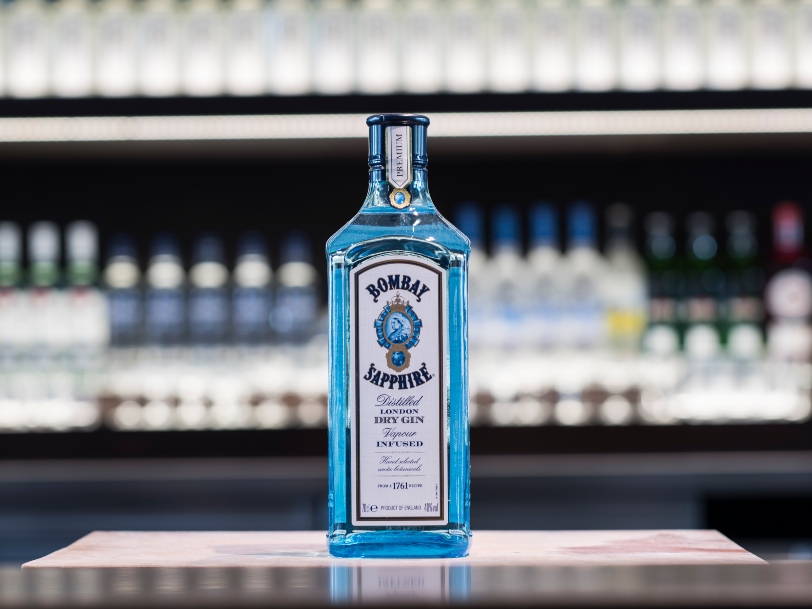 Ingredients
25ml Bombay Sapphire
10ml MARTINI Extra Dry
15ml Bottlegreen Aromatic Ginger & Lemongrass Cordial
35ml eager cloudy apple juice
8 spinach leaves
1 large drop of British rapeseed oil
1 medium sized pinch of cumin dust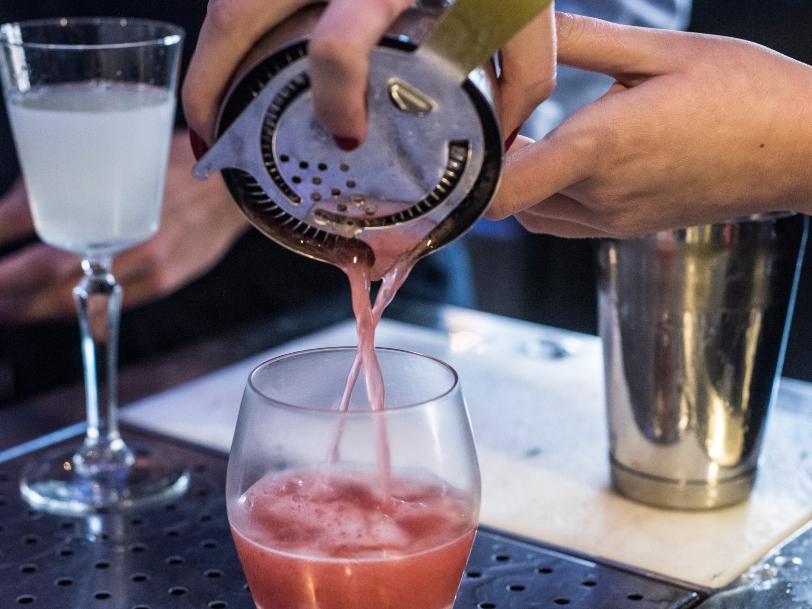 Glassware & Barware
Nick & Nora glass – chilled or frozen
Boston cocktail shaker
Hawthorne & fine strainers
Muddler
Measuring device
Method

Step
1
Muddle 7 spinach leaves in the bottom of a cocktail shaker
Step
2
Add the gin & muddle again before adding all ingredients plus cubed ice
Step
3
Shake really well then fine strain into a chilled Nick & Nora glass
Step
4
Add a large drop of rapeseed oil to the top of the cocktail then a sprinkling of cumin dust
5
Finish with the eighth spinach leaf stuck with rapeseed oil to the inside of the glass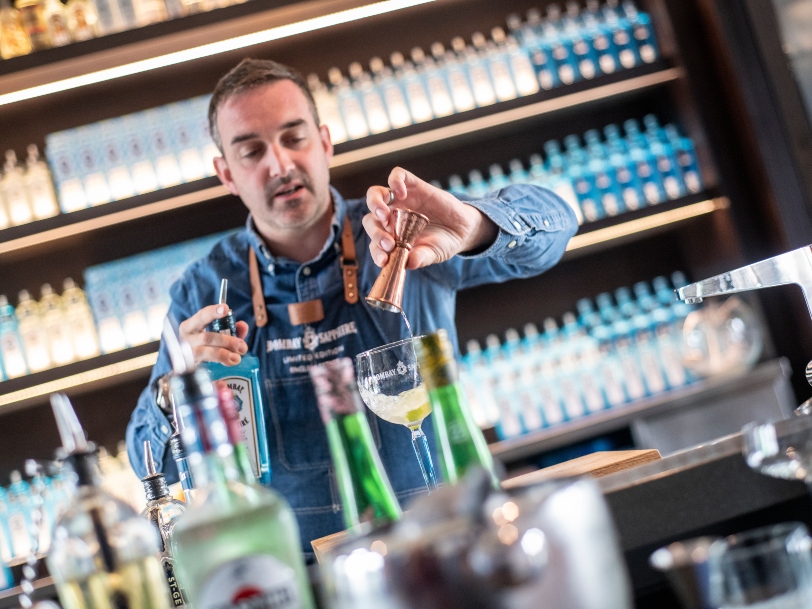 Bartender top tips
I was fascinated when interviewing Chris for his future menu cocktail as he has a real passion for Thai food. I'd never created a Thai-style cocktail before so instantly accepted the challenge! It just shows that you can't work on your own, you need great people around you for inspiration and to take your mind on new journeys. Next time you meet a new person, or group of people, take it as an opportunity to enrich your creative flow, push the boundaries and invent a brand new drinking experience.