Queen Of Hearts
Bombay Sapphire, Edmond Briotette Crème de Cacao Blanc (white chocolate liqueur) & Bottlegreen Raspberry Cordial, bound together with pasteurised egg whites to create a velvety texture & balanced with Peychaud's Bitters. A pudding in a glass.
UNITS OF ALCOHOL
1.4
ALCOHOL VOLUME
14%
COCKTAIL FLAVOUR PROFILE
Citrus
Earthy
Floral
Pine
Spicy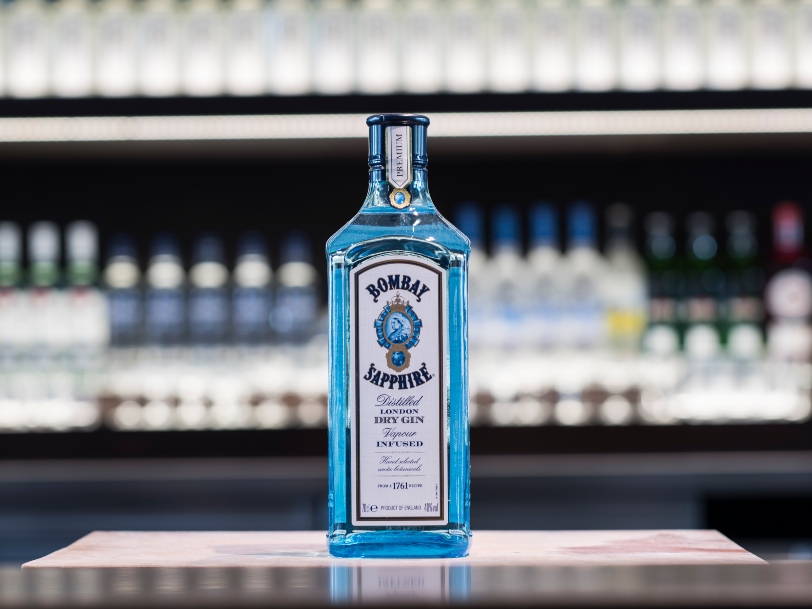 Ingredients
25ml Bombay Sapphire
15ml Edmond Briotette Crème de Cacao Blanc (white chocolate liqueur)
15ml Bottlegreen Raspberry Cordial
15ml pasteurised liquid egg whites
3 small dashes Peychaud's Bitters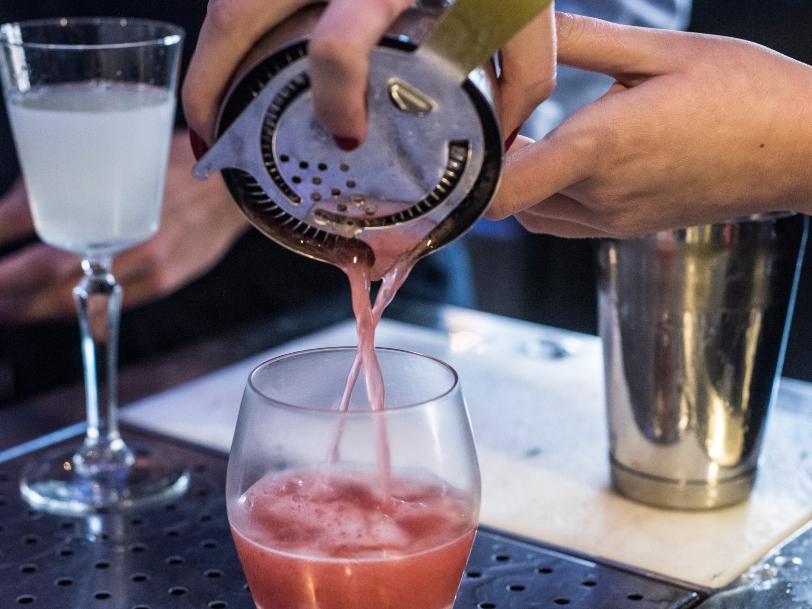 Glassware & Barware
Nick & Nora glass –frozen or at least well chilled
Boston shaker
Hawthorne strainer
Measuring device
Skewer
Method

Step
1
Shake all ingredients (except bitters) really well with cubed ice
Step
2
Using a Hawthorne strainer, strain the liquid into the small part of the cocktail shaker
Step
3
Discard ice from the large part of the shaker & shake well – this is 'wet & dry' shaking
Step
4
Pour the cocktail into a chilled Nick & Nora glass
STEP
5
Add 3 drops of Peychaud's Bitters in a line on top of the formed foam then carefully pass a skewer directly through the dots to make 3 heart shapes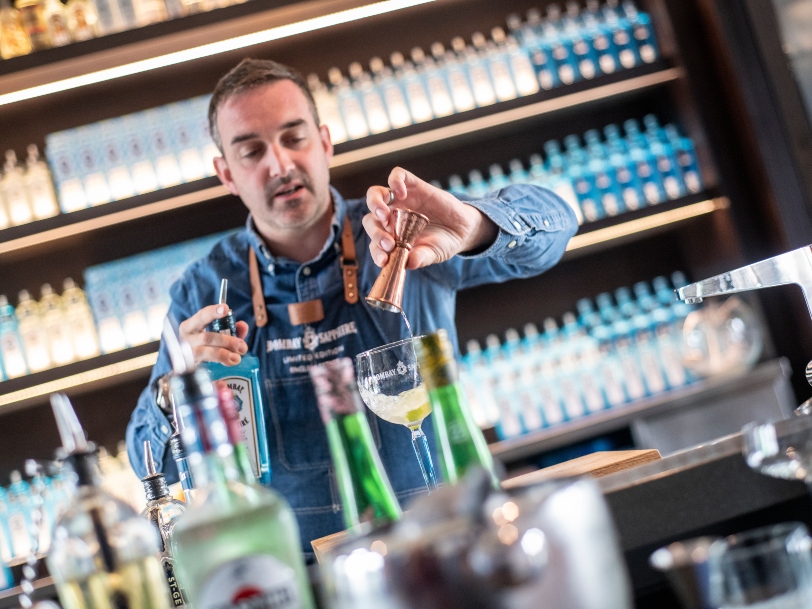 Bartender top tips
Have you ever been into a bar and seen a bartender shaking a cocktail, but not heard any noise? They were probably "wet & dry shaking" – this means that you shake a cocktail first with cubed ice and then again without any ice.
Why would you do that, I hear you ask? Well, ultimately it provides a cocktail with an amplified, foamier texture which feels luxurious on the palate.
If you're looking for an alternative to pasteurised egg white, look no further than the leftover water from a tin of chickpeas! It sounds a little bizarre, but it provides the same texture without any added flavour.