Rosemary Blue
A vibrant & fun combination of fresh, fragrant rosemary, Bombay Sapphire, Blue Curacao (orange liqueur) and a squeezed lemon wedge, lengthened and balanced with Fever-Tree Light Tonic Water.
UNITS OF ALCOHOL
2.4
ALCOHOL VOLUME
14.40%
COCKTAIL FLAVOUR PROFILE
Citrus
Earthy
Floral
Pine
Spicy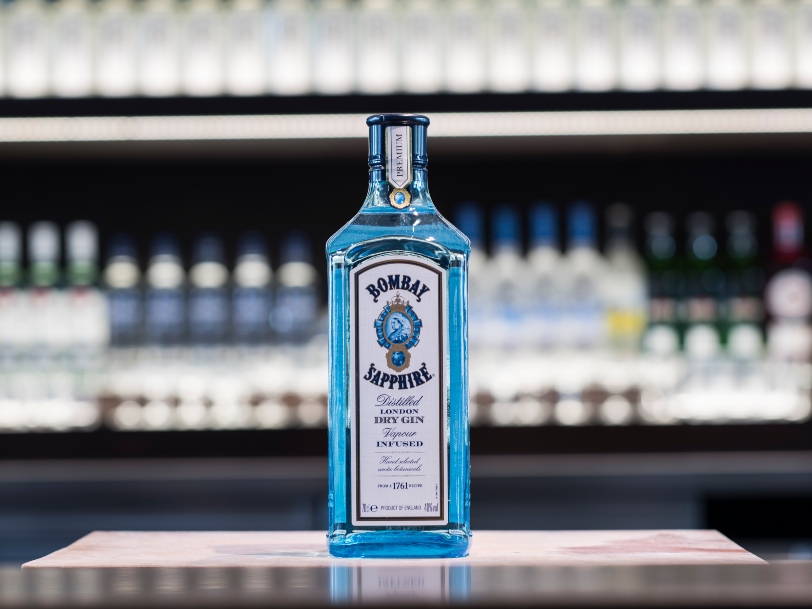 Ingredients
50ml Bombay Sapphire
15ml Blue Curacao
100ml Fever-Tree Light Tonic Water
1 large sprig of rosemary
1 lemon wedge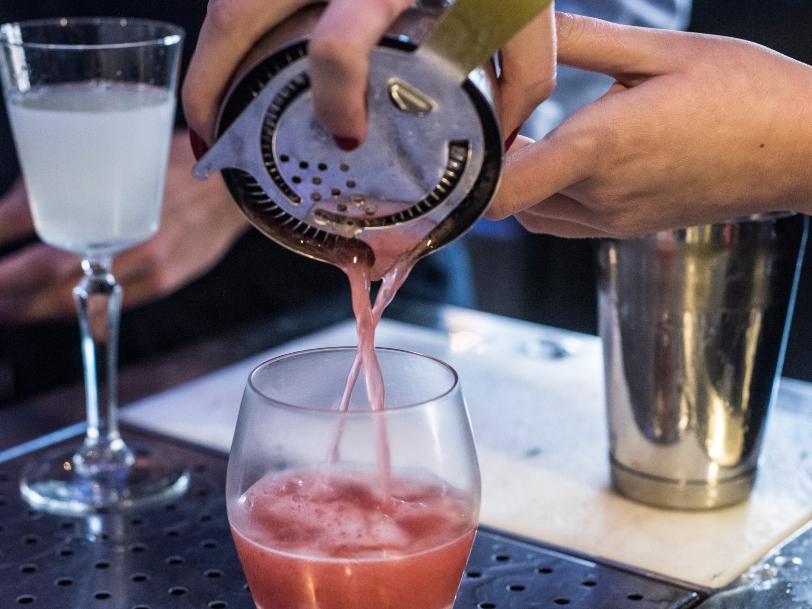 Glassware & Barware
Balloon glass
Long twisted bar spoon
Serrated knife & chopping board
Measuring device
Bottle opener for the tonic
Method

Step
1
Add the Bombay Sapphire, Blue Curacao, rosemary sprig and gently squeezed lemon wedge to a balloon glass. Swirl well to combine.
Step
2
Fill with cubed ice and top with the Fever-Tree Light Tonic Water.
Step
3
Gently fold with a bar spoon to mix.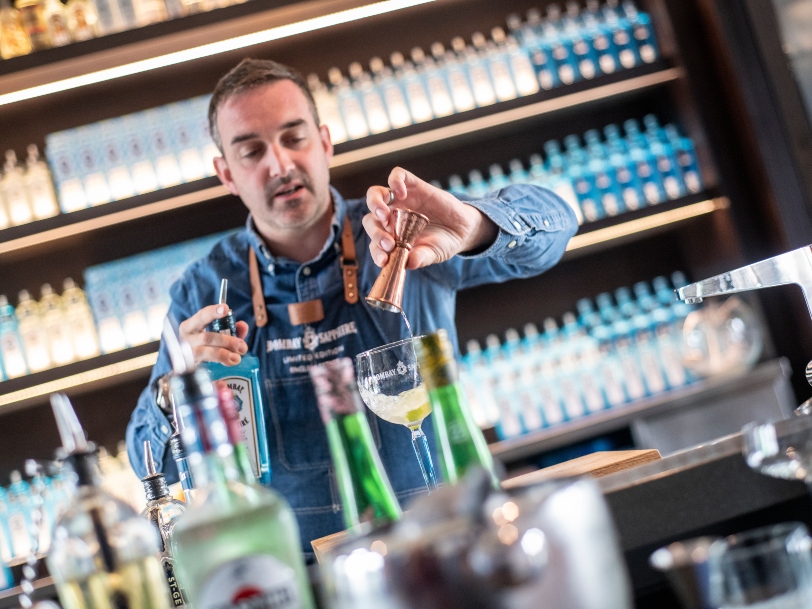 Bartender top tips
Cocktails should be fun. Full Stop. For this very reason, I created this bright blue drink to inspire people to have fun when making drinks for their friends at home. Of course, they need to taste great, smell great, look great, (plus not be too expensive in a bar!) but please help me on my crusade to make more tasty blue drinks. Go on, try this one out at home for friends & family and I know they'll simply love it!