Secret English Garden
Using limited edition Bombay Sapphire English Estate, this quintessentially English cocktail combines cloudy apple juice with Fever-Tree Ginger Ale, topped with lemon thyme, a lemon wheel & a slice of apple.
UNITS OF ALCOHOL
1
ALCOHOL VOLUME
7.30%
COCKTAIL FLAVOUR PROFILE
Citrus
Earthy
Floral
Pine
Spicy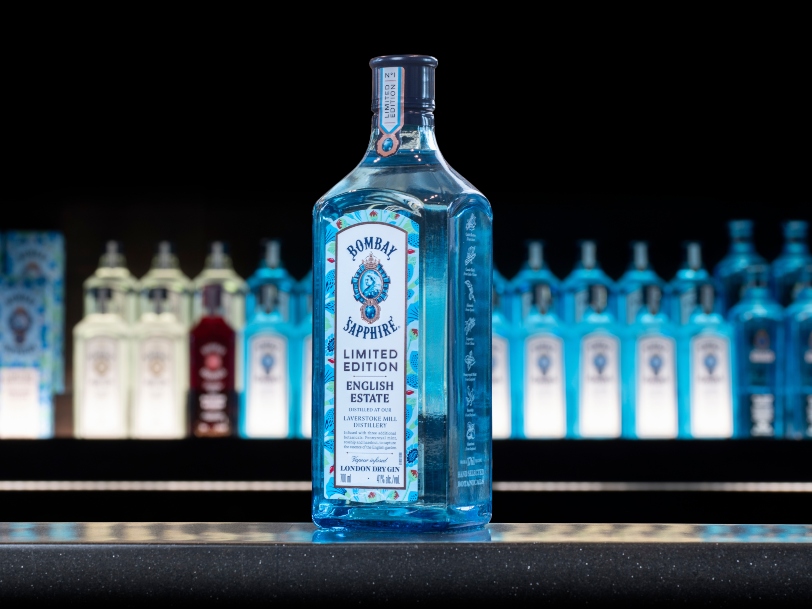 Ingredients
25ml Bombay Sapphire English Estate
25ml eager cloudy apple juice
75ml Fever-Tree Ginger Ale (chilled & freshly opened)
1 lemon thyme sprig – gently awoken
1 thinly sliced lemon wheel
1 thinly sliced Granny Smith apple disc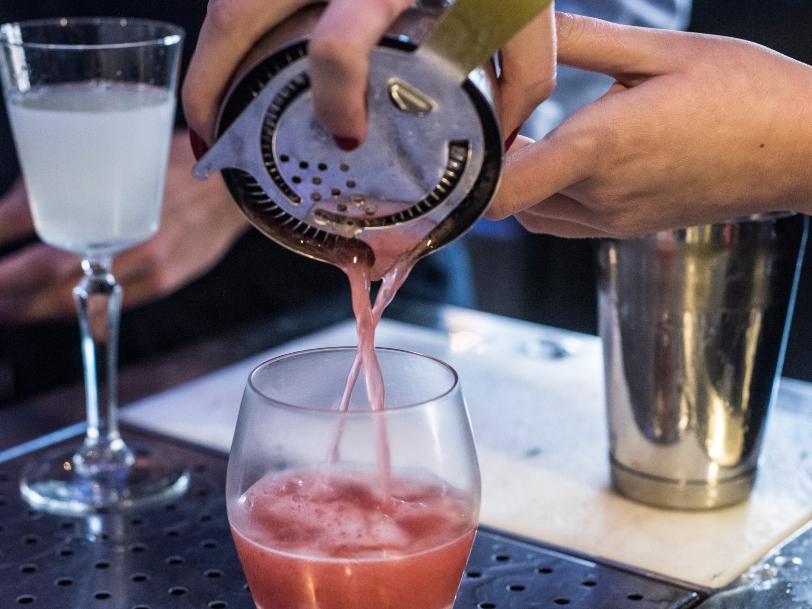 Glassware & Barware
Stemless wine glass
Long twisted bar spoon
Measuring device
Serrated knife & chopping board
Bottle opener for the ginger ale
Method

Step
1
Place the lemon wheel & apple disc into the bottom of a stemless wine glass
Step
2
Add the Bombay Sapphire English Estate & cloudy apple juice
Step
3
Swirl well to infuse
Step
4
Fill the glass with cubed ice then top with the ginger ale
STEP
5
Gently fold/stir to mix. Garnish with a lemon thyme sprig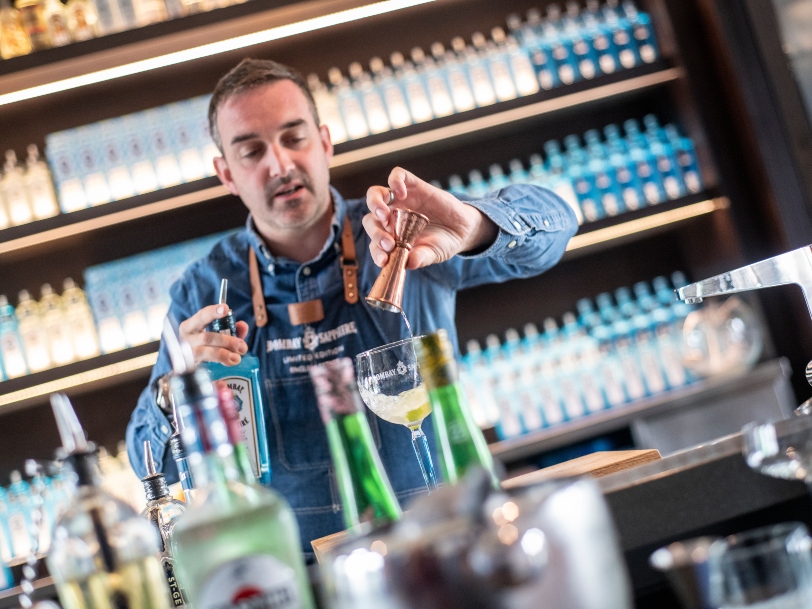 Bartender top tips
I had the pleasure of helping the team to create our first new Limited Edition to come from the home of Bombay Sapphire. The result of our hard work is English Estate. I was therefore well placed to create a hero cocktail to amplify the attributes of this gin.
If you're hosting a garden party over the summer and want to free up your time, then you can batch this cocktail into jugs. Simply multiply the recipe in "parts" up to size of the jug that you have. In general, 4 times the recipe tends to work really well.