Strawberries No Cream
Sam's favourite word – transmogrification! This is what happens when you combine a few different ingredients so that the resulting flavour is something entirely different. Here, the blend of pink grapefruit, vanilla & Bombay Sapphire equals chocolate! And what could be better with chocolate than strawberries?
UNITS OF ALCOHOL
2
ALCOHOL VOLUME
12%
COCKTAIL FLAVOUR PROFILE
Citrus
Earthy
Floral
Pine
Spicy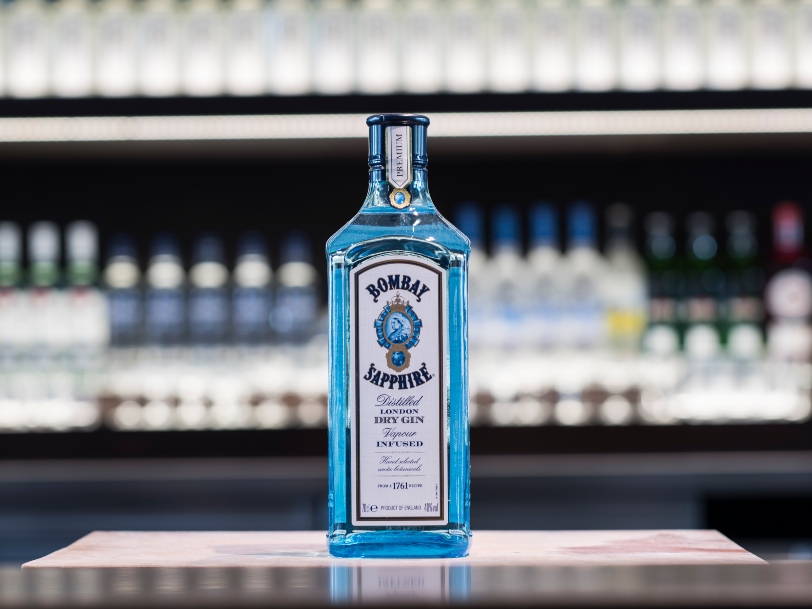 Ingredients
50ml Bombay Sapphire
15ml Mooning Vanilla Syrup
75ml eager Pink Grapefruit juice
1 ripe strawberry – de-hulled & cut into quarters
1 large basil leaf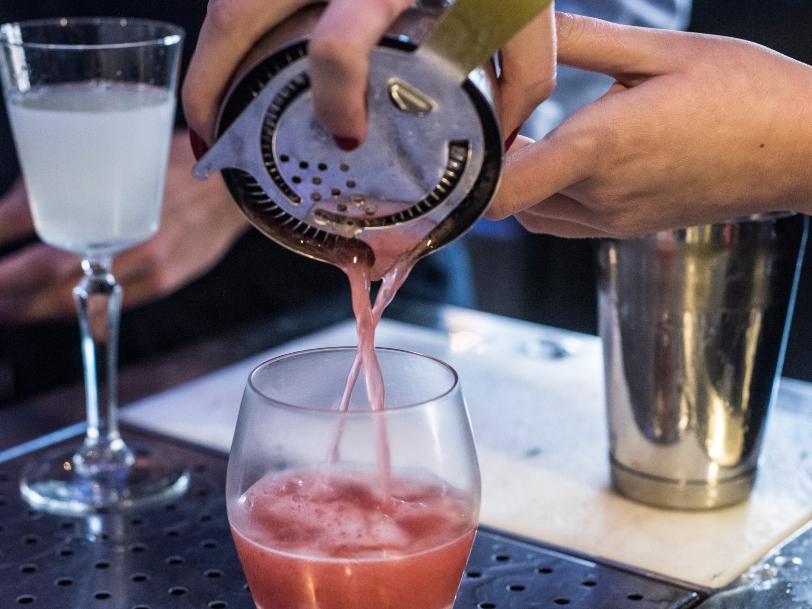 Glassware & Barware
Stemless wine glass
Cocktail shaker
Measuring device
Serrated knife & chopping board
Method

Step
1
Muddle the strawberry in a cocktail shaker then add the pink grapefruit juice, vanilla syrup & Bombay Sapphire
Step
2
Fill the shaker with ice & shake well for around 10 seconds or until the shaker tin is frosted & cold
Step
3
Pour the entire contents into a stemless wine glass
Step
4
Garnish with the basil leaf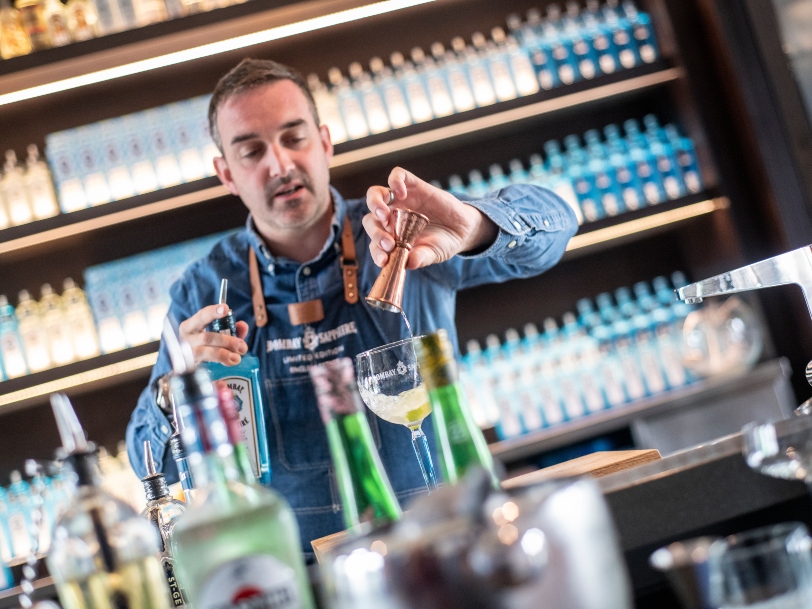 Bartender top tips
Don't buy the vanilla sugar syrup from a shop. Make it yourself, it's way more satisfying & so easy to do. Simply pour 250g caster sugar into a pan on the hob & add 250ml water. Gently bring the solution to a simmer & add a slit Madagascan vanilla pod. Ensure you scrape out all the seeds & add them to the solution. Allow to infuse for a few minutes whilst the sugar dissolves completely. Only stir when required to stop the sugar caramelising or re-crystalizing. Next, add a further 250g caster sugar (this makes it a 2:1 ratio syrup) & allow this to dissolve. Turn off the heat & allow to cool completely. Add 25ml Bombay Sapphire to provide greater shelf life. Transfer to a sterilized container & keep in the fridge for up to 6 weeks. Remember you only require 15ml of syrup per cocktail so a batch will last for around 30 drinks.