Strawberries No Cream
Sam's favourite word – transmogrification! This is what happens when you combine a few different ingredients so that the resulting flavour is something entirely different. Here, the blend of pink grapefruit, vanilla & Bombay Sapphire equals chocolate! And what could be better with chocolate than strawberries?
UNITS OF ALCOHOL
2
ALCOHOL VOLUME
12%
COCKTAIL FLAVOUR PROFILE
Citrus
Earthy
Floral
Pine
Spicy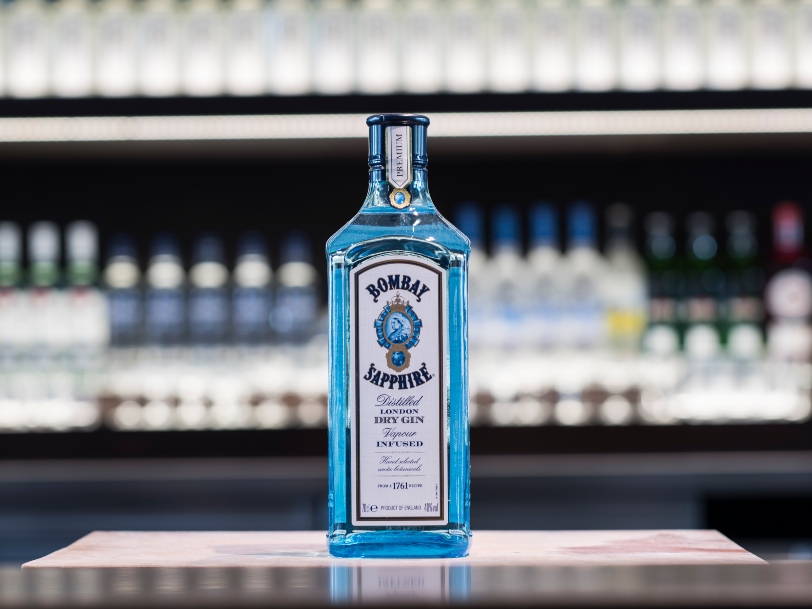 Ingredients
50ml Bombay Sapphire
15ml Monin Vanilla Syrup
75ml eager Pink Grapefruit juice
1 ripe strawberry – de-hulled & cut into quarters
1 large basil leaf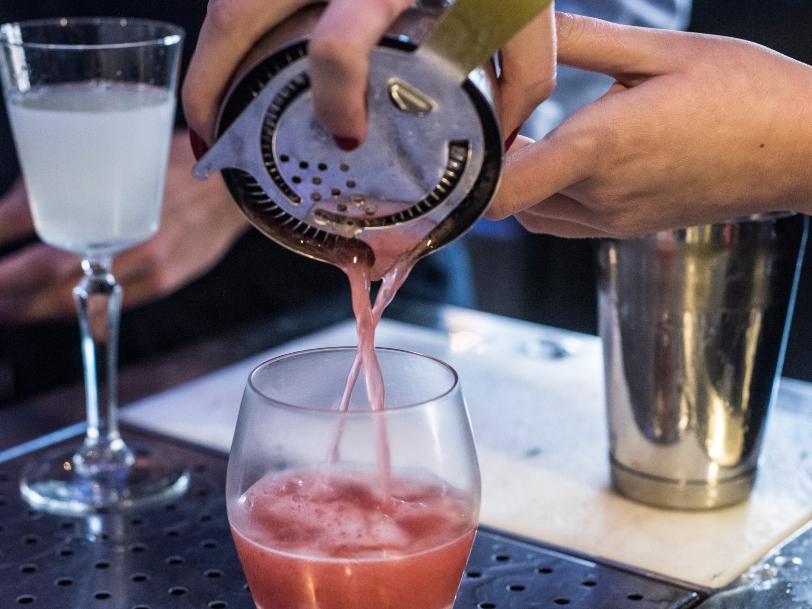 Glassware & Barware
Stemless wine glass
Cocktail shaker
Measuring device
Serrated knife & chopping board
Method

Step
1
Muddle the strawberry in a cocktail shaker then add the pink grapefruit juice, vanilla syrup & Bombay Sapphire
Step
2
Fill the shaker with ice & shake well for around 10 seconds or until the shaker tin is frosted & cold
Step
3
Pour the entire contents into a stemless wine glass
Step
4
Garnish with the basil leaf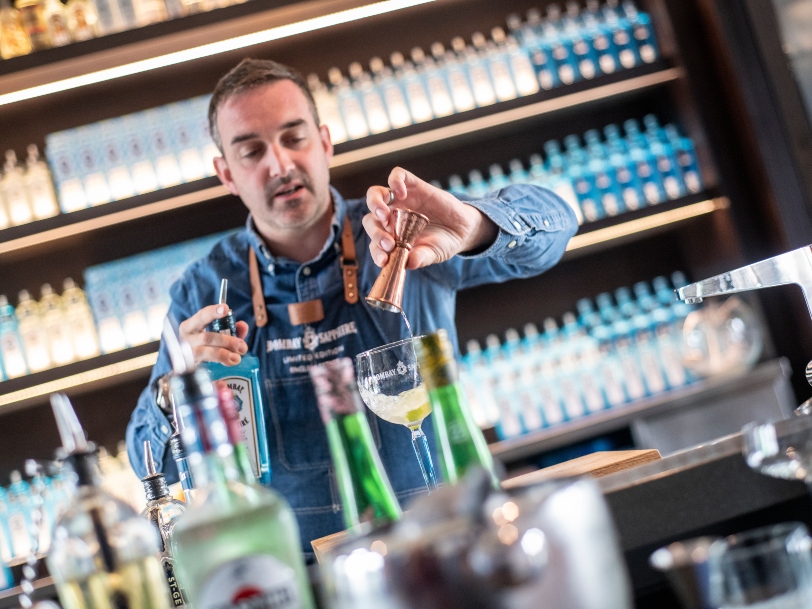 Sam Carter's Top Tip
To avoid wastage, this cocktail works well with frozen strawberries instead of fresh. Maybe you have a punnet that you won't use up before they're past their best? No problem, just chop them into quarters and put them in the freezer so you can use them as needed.