Ultimate Collins
Bombay Sapphire Premier Cru with fresh lemon, house made sugar syrup, sea salt and soda water, garnished with a lemon twist and a cherry.
UNITS OF ALCOHOL
KCAL
ALCOHOL VOLUME
COCKTAIL FLAVOUR PROFILE
Citrus
Earthy
Floral
Pine
Spicy
Ingredients
50ml Bombay Sapphire Premier Cru
25ml freshly squeezed lemon juice
15ml house made sugar syrup (2:1 ratio)
100ml Fever-Tree Soda Water – chilled & freshly opened
1 pinch sea salt – Preferably the Malden brand
1 lemon wedge
1 cherry – with a tiny bit of the cherry juice from the jar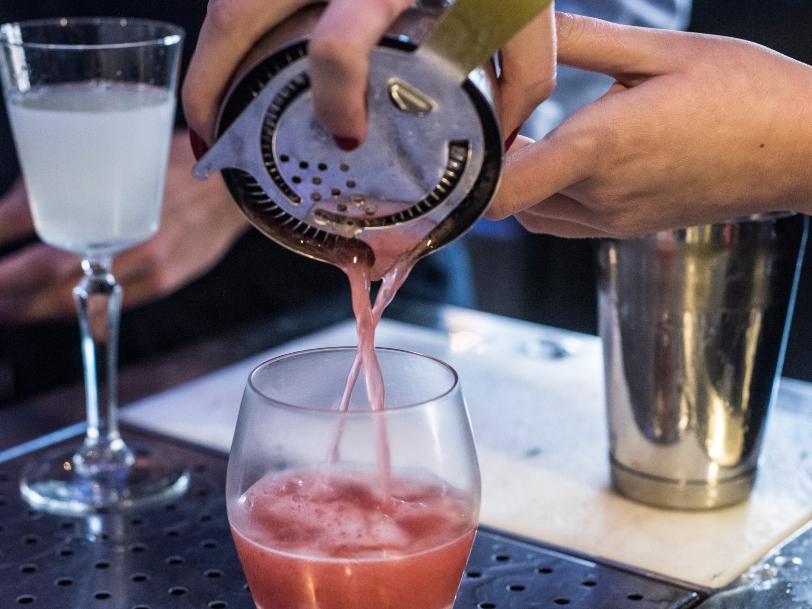 Glassware
Straight sided highball glass
Method

Step
1
Add a pinch of sea salt to the bottom of a highball glass. Crush with the flat end of a dry bar spoon
Step
2
Measure in the lemon juice, sugar syrup & Premier Cru then stir well to combine
Step
3
Fill the highball glass full of cubed ice
Step
4
Carefully add the soda water then fold/ stir to combine
Step
5
Garnish with a lemon wedge & single cherry including a tiny bit of the cherry juice from the jar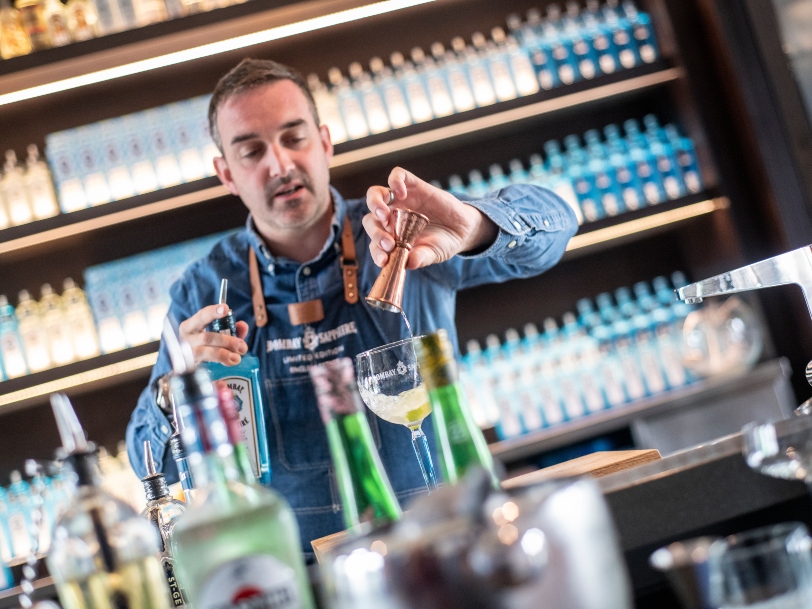 Bartender top tips
To make a 2:1 ratio sugar syrup at home, add 2 parts caster sugar and 1 part water to a pan on the hob. Heat to a simmer for around 7-10 stirring occasionally (not too much as this can make the sugar re-crystalize). Turn off the heat and allow to cool. Strain the contents into a sterilized sealable bottle and keep in the fridge. It will keep well for around 6-8 weeks – you could also add a splash of gin to the syrup which will help to keep it fresh. Remember, you only require 15ml per cocktail.