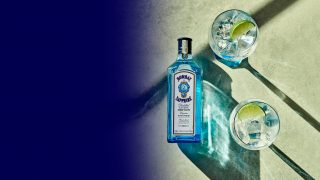 ON A MISSION TO BE THE
World's Most
Sustainable Gin
100% Sustainable
Botanicals
All 10 botanicals in BOMBAY SAPPHIRE will be certified sustainable in 2022. The "For Life" certification awarded by Ecocert S.A., the world's leading specialist in the certification of sustainable practices, recognizes the commitment of our Master of Botanicals, Ivano Tonutti to only work with suppliers who act responsibly and ensure a sustainable future for farmers, their communities and the environment.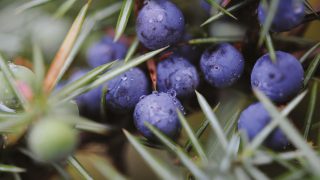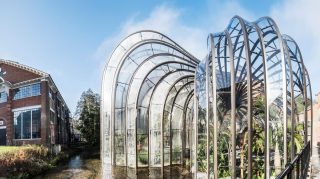 Our Innovative
Distillery
BOMBAY SAPPHIRE has always pioneered sustainability in the spirits industry. When the BOMBAY SAPPHIRE distillery opened in Laverstoke, England in 2014, it set a new standard for sustainability by showcasing many innovations which were integral to the distillery's design. The design was rated 'outstanding' by BREEAM, the most recognized environmental assessment for buildings. The distillery also runs on 100% renewable electricity and has been awarded the Carbon Trust Standard.
A Long-Term
Vision
BOMBAY SAPPHIRE is always working to reduce the environmental impact of its products. As part of the wider Bacardi company vision, we are committed to being plastic free by 2030, aiming to reduce GHG emissions by 50% and cut water consumption by 25% by 2025. Today, all our bottles are made from one-third recycled glass and are 100% recyclable, including the metal cap and the product labels which are made from paper approved by the Forestry Stewardship Council.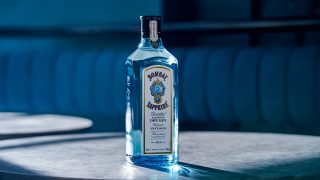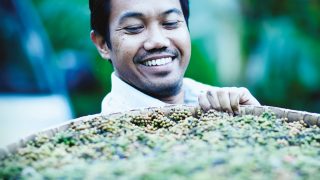 A 360-degree
Approach
From field to bottle, we take a 360-degree approach to sustainability. "It's our responsibility to care as much about the farmers and their communities as we do the botanicals they grow and harvest for BOMBAY SAPPHIRE" says Ivano Tonutti, Master OF BOTANICALS. "By looking after their well-being and investing in sustainable farming practices, we are helping to protect the environment and their livelihoods for generations to come."