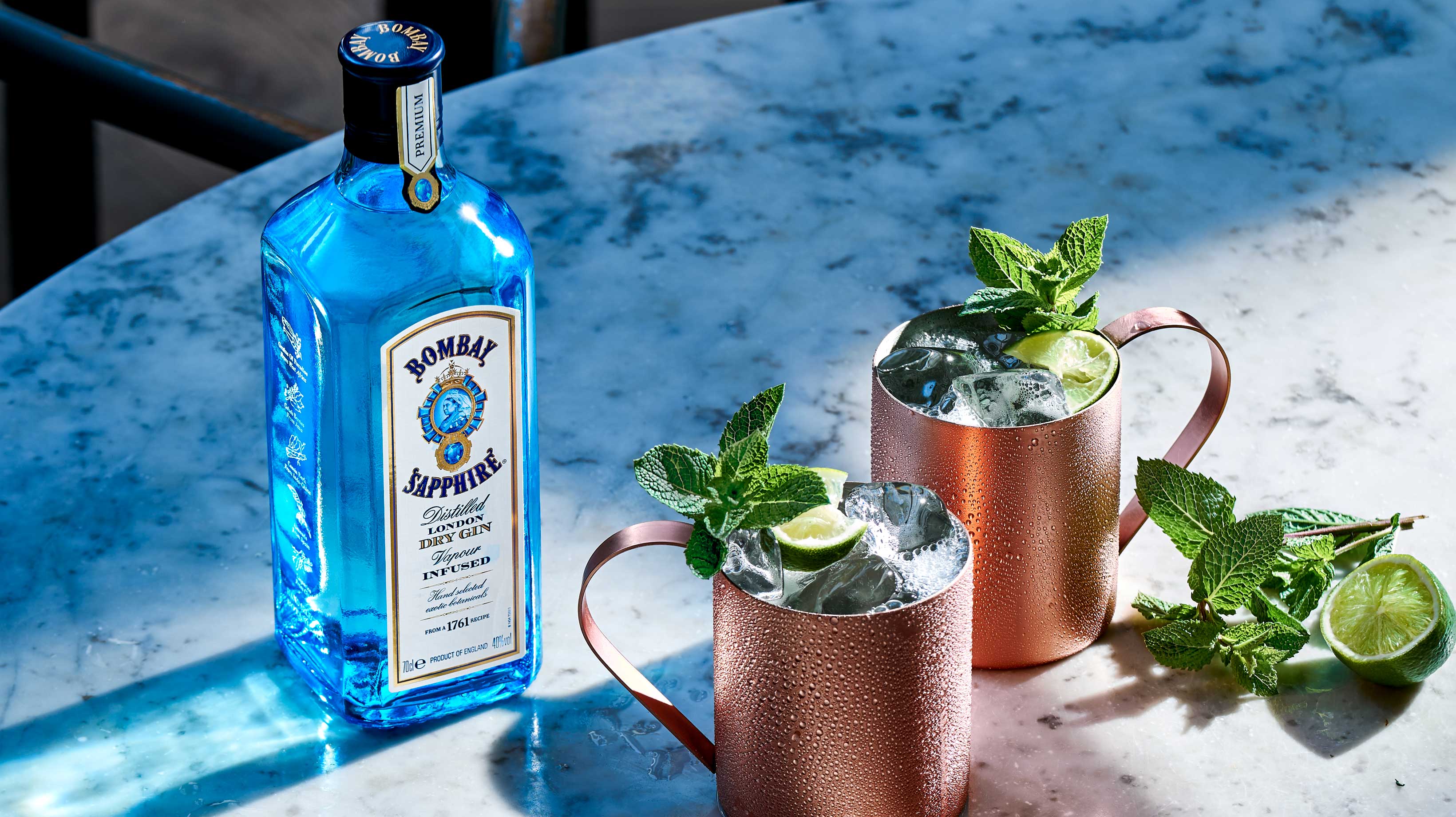 Bombay
Mule
A refreshing twist on a classic cocktail traditionally reserved for vodka; vibrant ginger spice meets the bright juniper and citrus flavour profile of BOMBAY SAPPHIRE, lifted with a squeeze of fresh lime. Delicious.
Ingredients
1 ½ oz
Bombay Sapphire
½ oz
lime juice
4 oz
Ginger beer (chilled)
Fresh mint sprigs
lime wedges
Slice of fresh ginger (optional)
Method
Fill your copper mug to the top with cubed ice.
Pour 1.5oz of Bombay Sapphire over the ice.
Squeeze and drop in 2 wedges of lime.
Top with ginger beer.
Garnish with fresh mint and a slice of ginger.