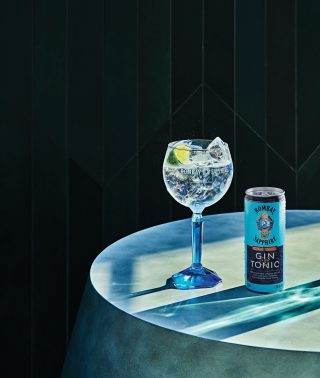 Bombay Sapphire
Gin & Tonic
Discover our perfectly-balanced, ready-to-drink Bombay & Tonic. A bartender quality cocktail, wherever you are.
The Perfect Serve,
Wherever You Are
You can now enjoy the world's number one premium gin as a bar-quality Gin & Tonic serve, whatever the occasion, wherever you are. It combines our signature vapour-infused London Dry Gin with the perfect balance of tonic water, for a superior taste experience.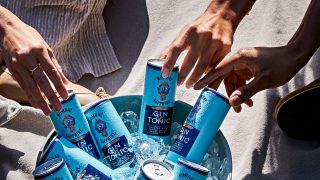 Serve Chilled With Ice & Lime
BOMBAY SAPPHIRE® & TONIC is best enjoyed cold, straight from the fridge and poured over ice with a refreshing squeeze of lime. Whether it's al-fresco events, relaxing at home, entertaining friends or on the move, the pre-mix is skilfully crafted to showcase the signature juniper and citrus notes of BOMBAY SAPPHIRE® gin.
The Finest
Quality
Delivering against the promise of quality, there are also absolutely no artificial flavours or colours added to the final product. The sleek, matte finish packaging has been carefully designed to preserve the standard of the serve. The material helps protect the liquid from sunlight keeping the G&T fresher and colder for longer. The can is also 100% recyclable.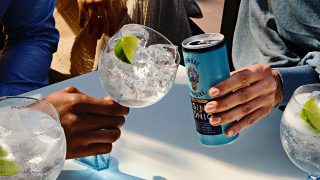 From the heat of our Moroccan cubeb berries to the spice of our West African Grains of Paradise, every one of our ten precious botanicals are chosen to bring their own special something to our gin. Uniquely distilled, they come together to give Bombay Sapphire its tantalising, smooth and complex taste.