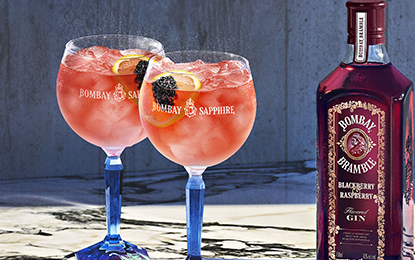 Bramble &
Lemonade
This simple twist on the modern classic beautifully demonstrates the inherent fruit flavours found at the heart of Bombay Bramble.
Ingredients
1 oz
Bombay Bramble
3 oz
Fresh lemon juice
3 oz
Club Soda
Garnish
1
LEMON WEDGE
1
Blackberry
Method
Combine ingredients, except club soda, into your shaker filled with ice.
Shake hard.
Pour into your glass with fresh ice and top with club soda.
Garnish with a lemon wedge and a blackberry.