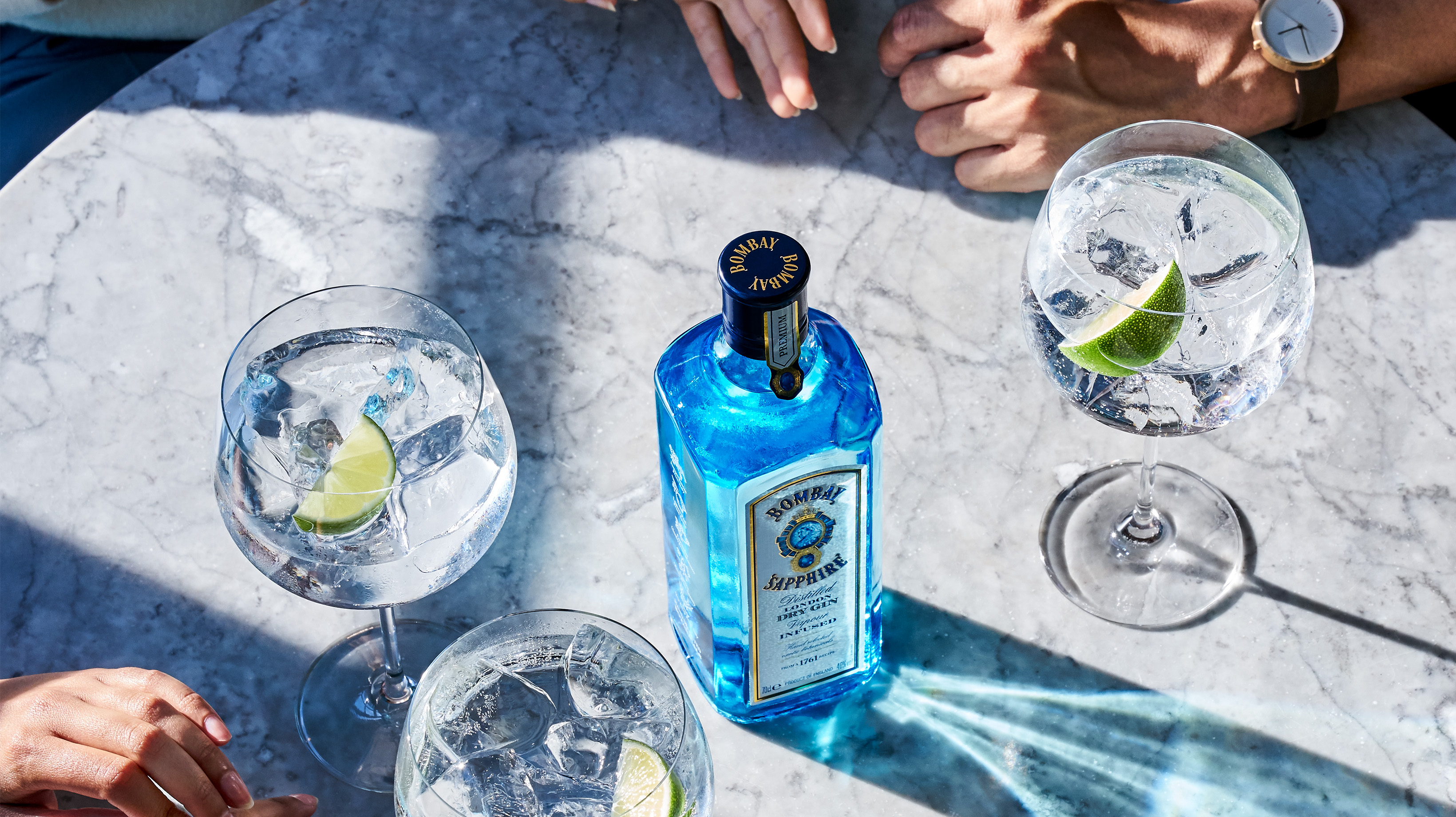 Bombay Sapphire
& Tonic
The ultimate expression of the quintessentially classic Gin & Tonic. Orris root and Angelica bring Bombay Sapphire its floral earthiness and enhance the bright, fresh flavours of citrus and juniper. Brilliantly straightforward and satisfying.
Ingredients
1 ½ oz
Bombay Sapphire
4 oz
Premium tonic water
Lime Wedge
Method
Fill your balloon glass to rim with large cubed ice.
Pour Bombay Sapphire over ice.
Squeeze fresh lime into drink and drop into glass.
Top with premium tonic water.
Stir and enjoy.
How To Make a Bombay Sapphire & Tonic