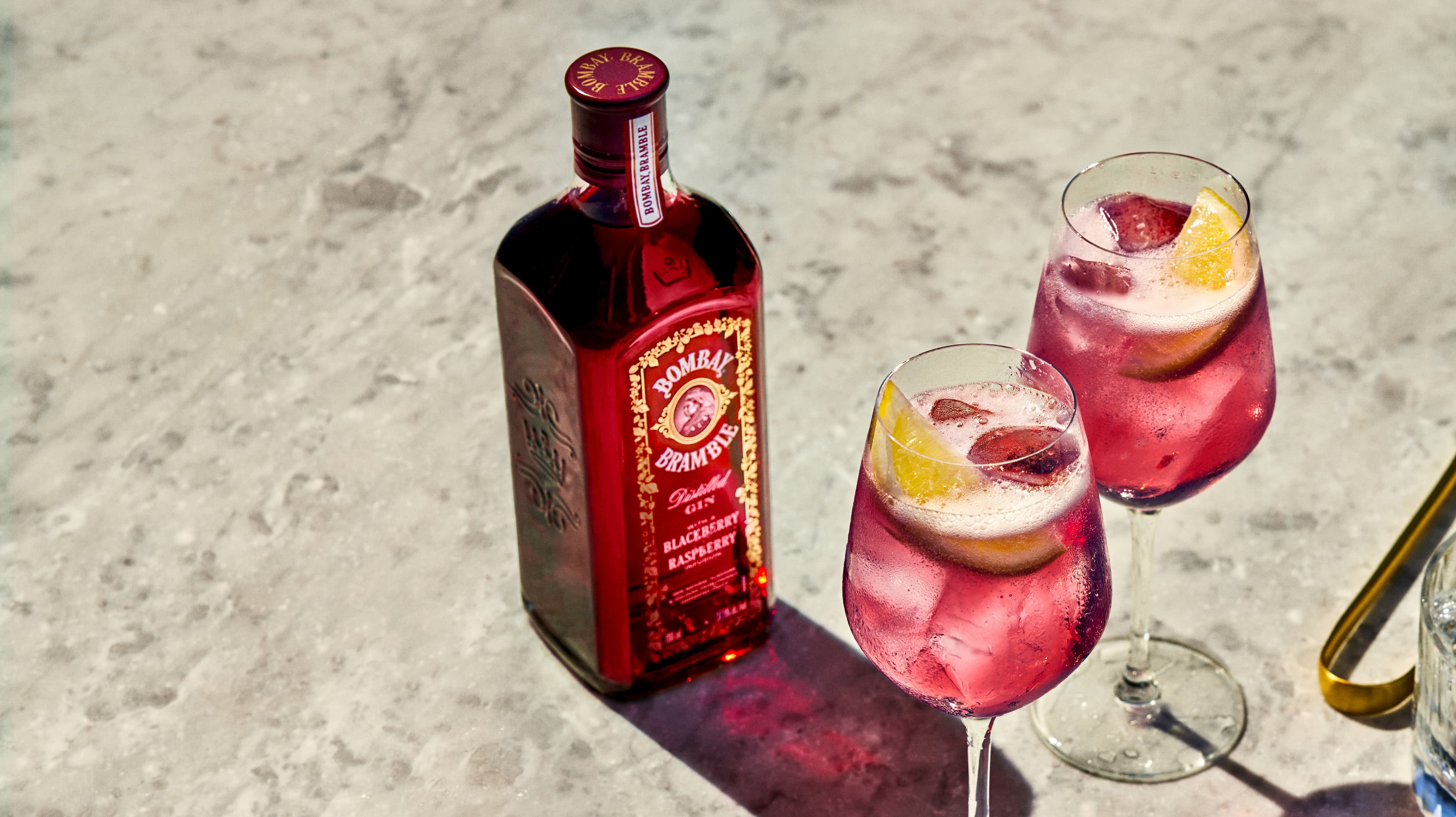 Bramble
& Tonic
Light, bright and uplifting – expressing the true nature of Bombay Bramble allowing the true essence of both spirit and mixer to shine through lifted with a squeeze of fresh lemon.
Ingredients
1 ½ oz
Bombay Bramble
4 oz
Premium tonic water
Lemon Wedge - squeezed and dropped in
Method
Build over cubed ice.
Squeeze and drop in lemon wedge.
How To Make a Bramble & Tonic