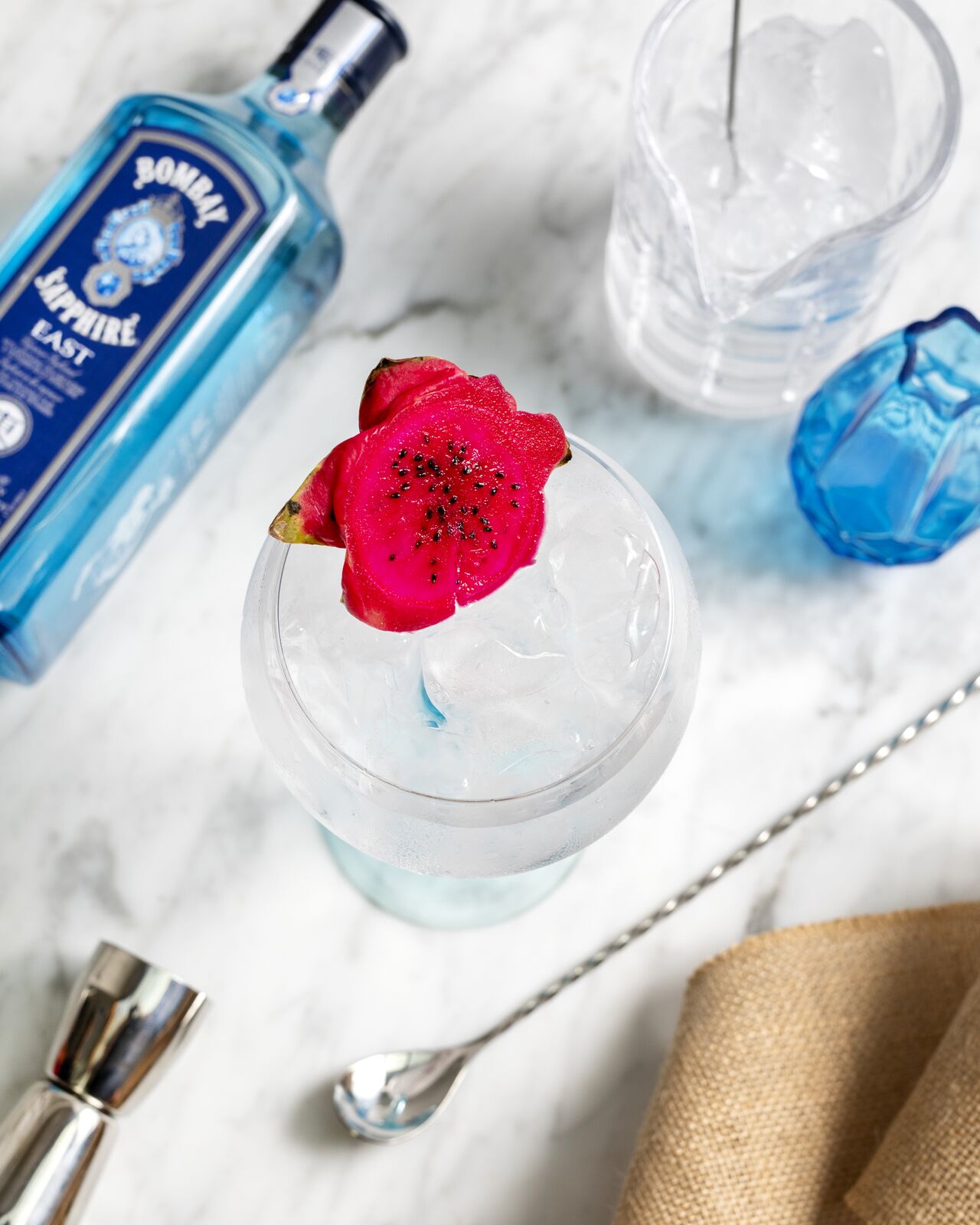 Bombay Sapphire
East G&T
Originally distilled as a personal homage to the far east from our Master of Botanicals, Ivano Tonutti. Bombay East is designed for the ultimate Gin & Tonic.
Ingredients
1 ½ oz
Bombay Sapphire East
4 oz
Premium tonic water
Lime Wedge
Method
Fill your balloon glass to rim with large cubed ice.
Pour Bombay East over ice.
Squeeze fresh lime into drink and drop into glass.
Top with premium tonic water.
Stir and enjoy.