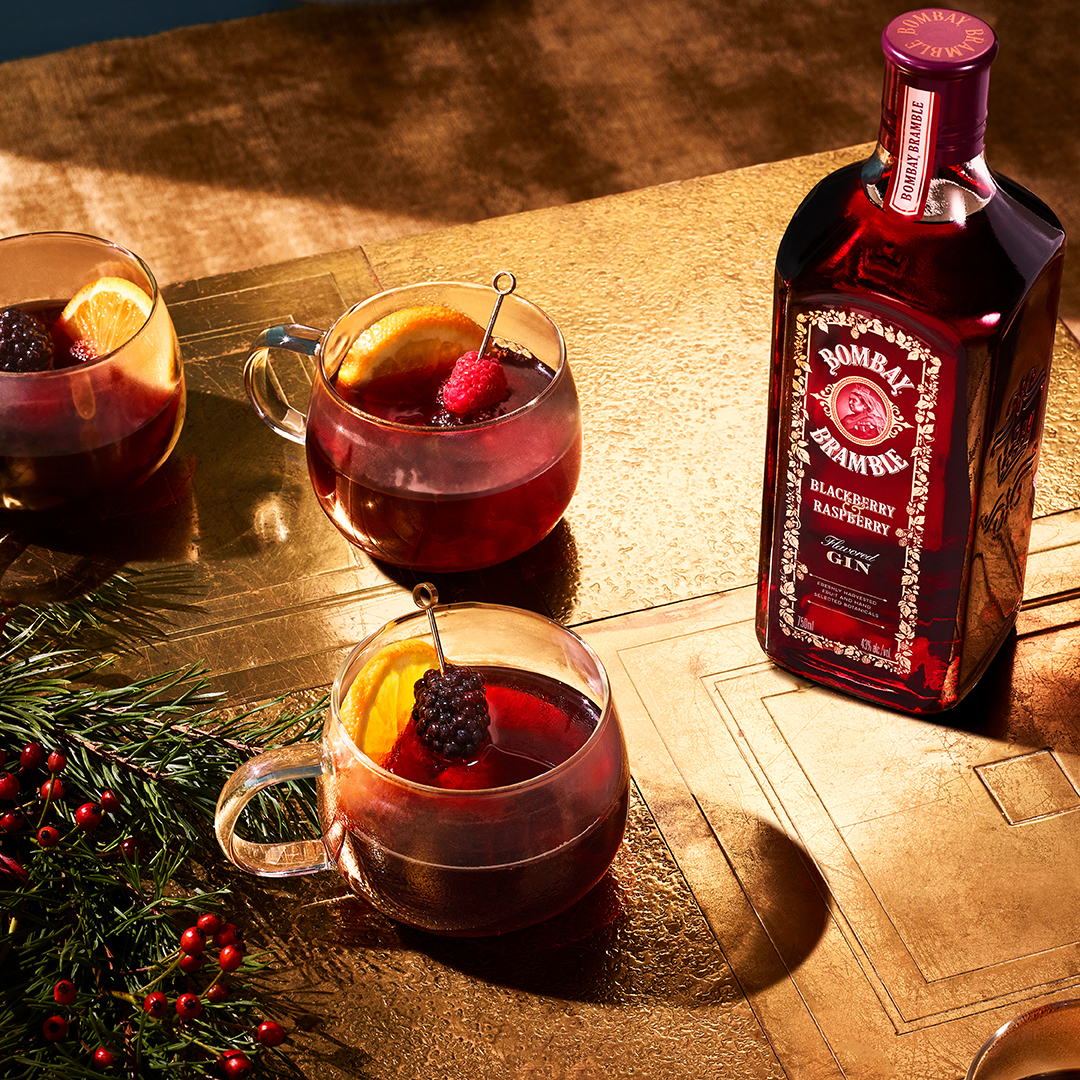 Bramble Mulled
Wine
A fruity twist on a classic wulled wine, using Bombay Bramble raspberry & blackberry infused gin.
Ingredients
1 ½ oz
Bombay Bramble
4 ¼ oz
red wine
⅓ oz
brown sugar syrup (2:1 ratio)
1
Orange slice
cinnamon
Raspberries & blackberries to garnish
Method
Add all the ingredients (excluding garnish) to a pan and warm slowly on a hob allowing the flavour to infuse.
When serving, ensure the temperature is above 50°C and decant in mulled wine glasses or tea cups before garnishing with berries.