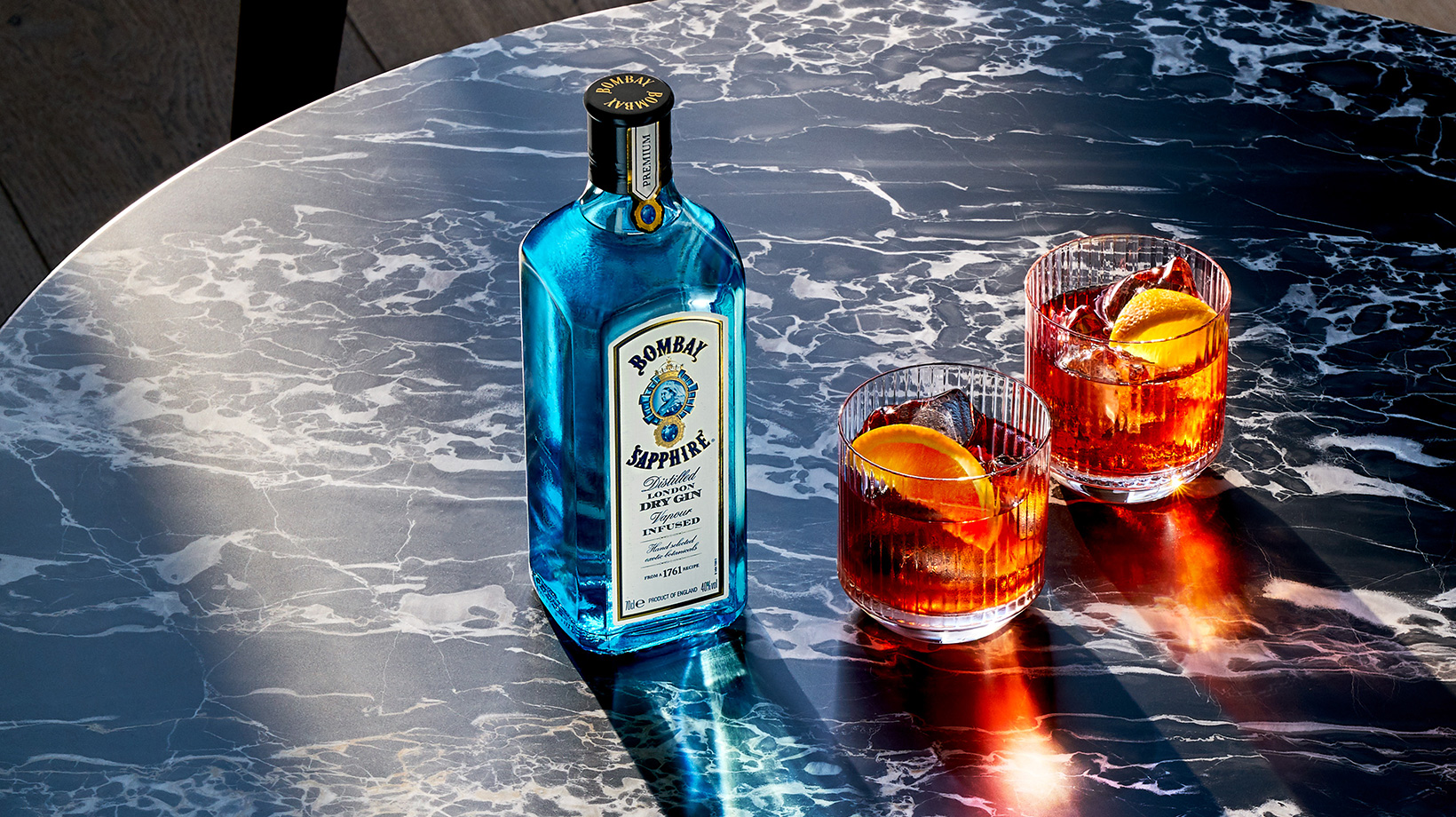 Bombay Sapphire
Negroni
When it comes to aperitifs, you would struggle to better this classic cocktail. The botanicals found in Bombay Sapphire create a complex harmony that makes this the drink of choice for those of a discerning character.
Method
Fill a tumbler with ice.
Build ingredients in the glass and stir gently to mix.
Garnish with orange zest.
Discover More Gin Cocktails