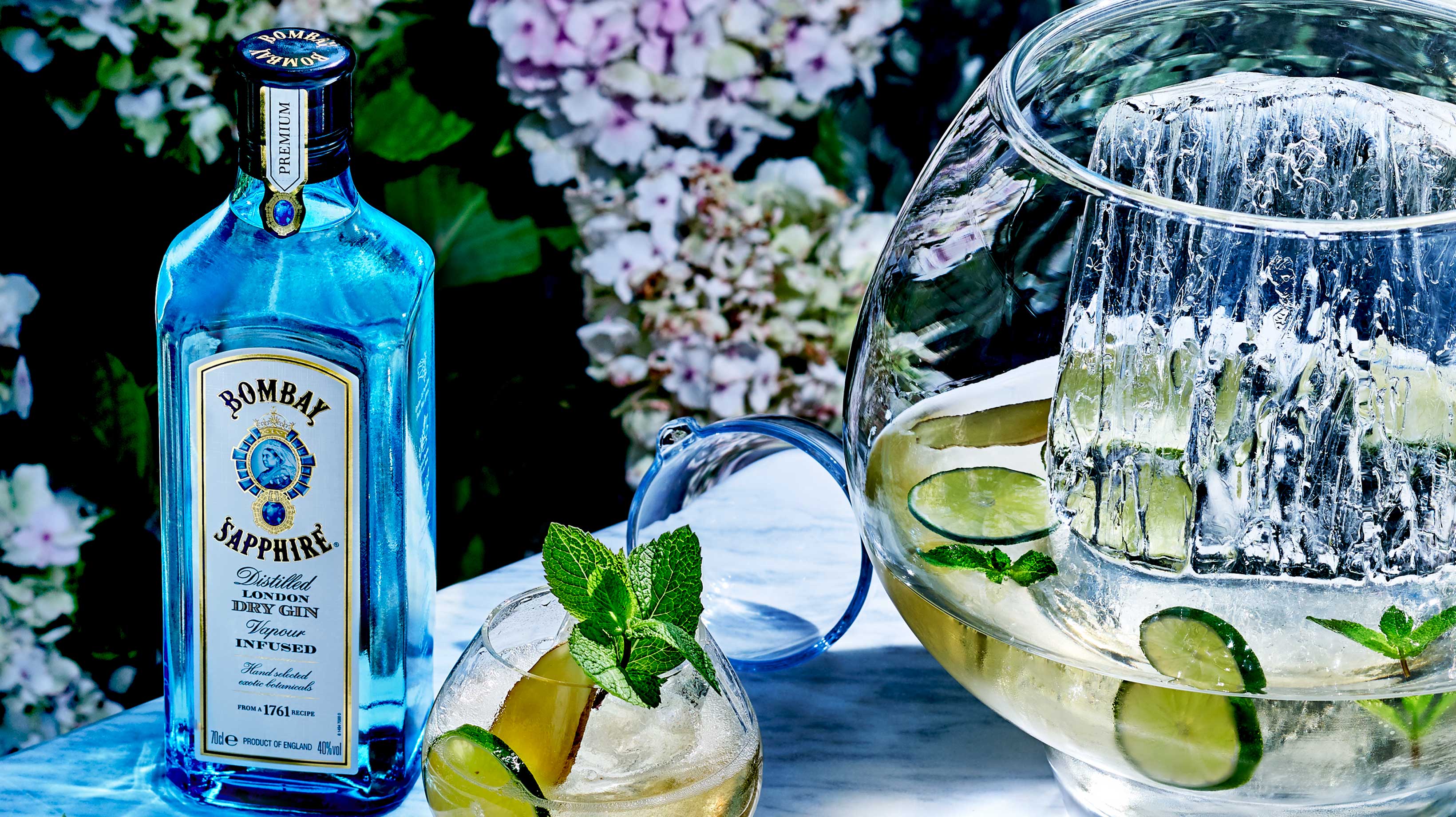 BOMBAY SUMMER
PUNCH
The ideal solution when hosting friends, simply make beforehand and share this refreshing blend of BOMBAY SAPPHIRE, vermouth and elderflower teamed with fresh mint, ginger and lime. The perfect punch which looks as good as it tastes.
Ingredients
3 parts
BOMBAY SAPPHIRE gin
8 parts
Ginger ale (chilled)
12
Lime wheels (thinly cut)
6
Fresh mint sprigs
6
Slices of fresh ginger
Method
Place a block of ice into a large punch bowl, or fill with cubed ice
Pour your ingredients, starting with BOMBAY SAPPHIRE, into the punch bowl and add your garnishes of fresh lime, mint and ginger - allowing the flavours to infuse
Stir the ingredients and, using a ladel, pour the cocktail into individual glasses filled with ice, garnishing with a sprig of fresh mint, lime wheel and slice of fresh ginger.
Discover More Gin Cocktails