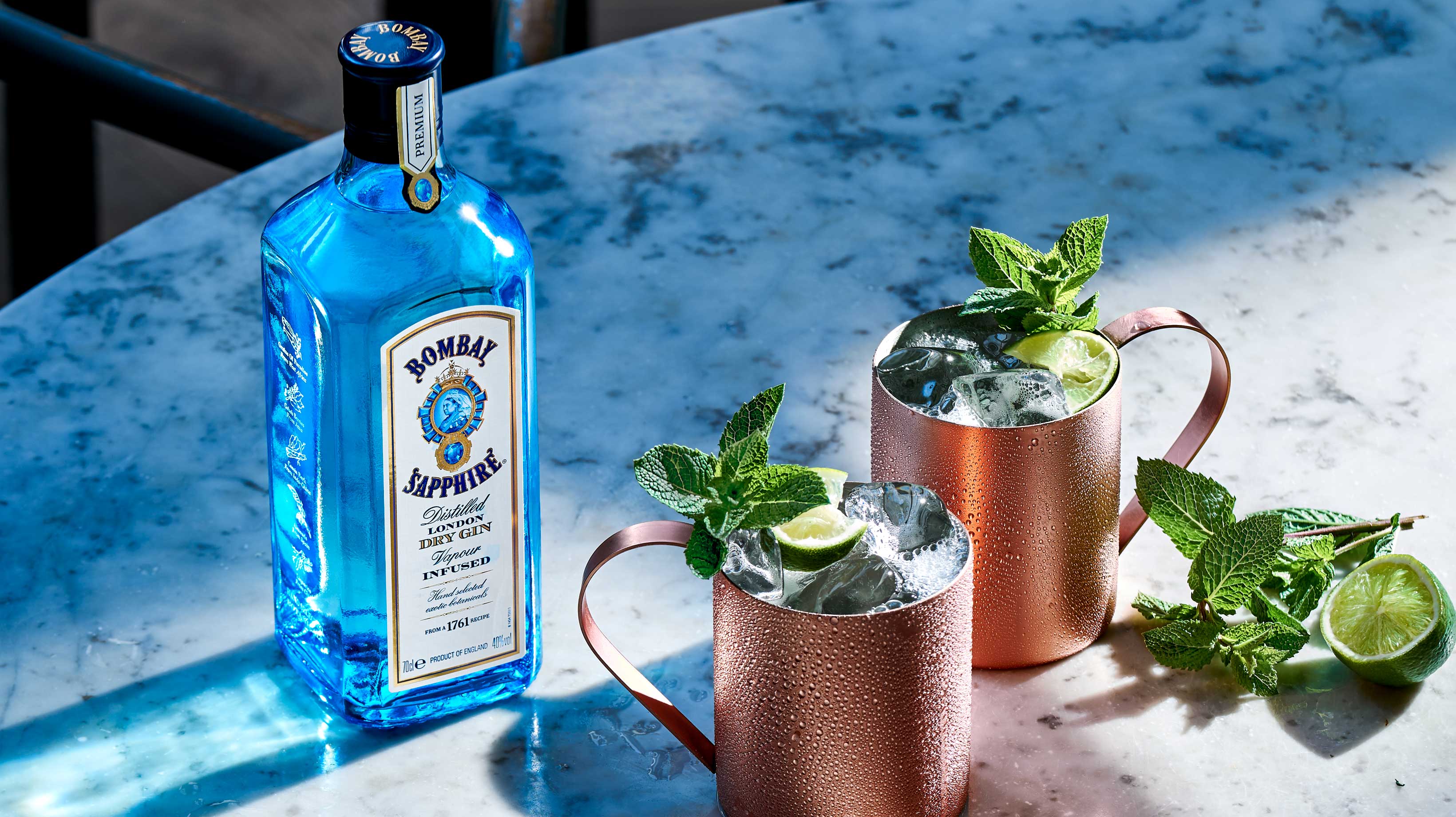 Gin
Mule
A refreshing twist on a classic cocktail traditionally reserved for vodka; vibrant ginger spice meets the bright juniper and citrus flavour profile of BOMBAY SAPPHIRE, lifted with a squeeze of fresh lime. Delicious.
Ingredients
50 ml
BOMBAY SAPPHIRE gin
15 ml
lime juice
100 ml
Ginger beer (chilled)
2
Fresh mint sprigs
2
lime wedges
Slice of fresh ginger (optional)
Method
Fill your copper mug to the top with cubed ice.
Pour 50ml of Bombay Sapphire over the ice.
Squeeze and drop in 2 wedges of lime.
Top with ginger beer.
Garnish with fresh mint and a slice of ginger.
Discover More Gin Cocktails