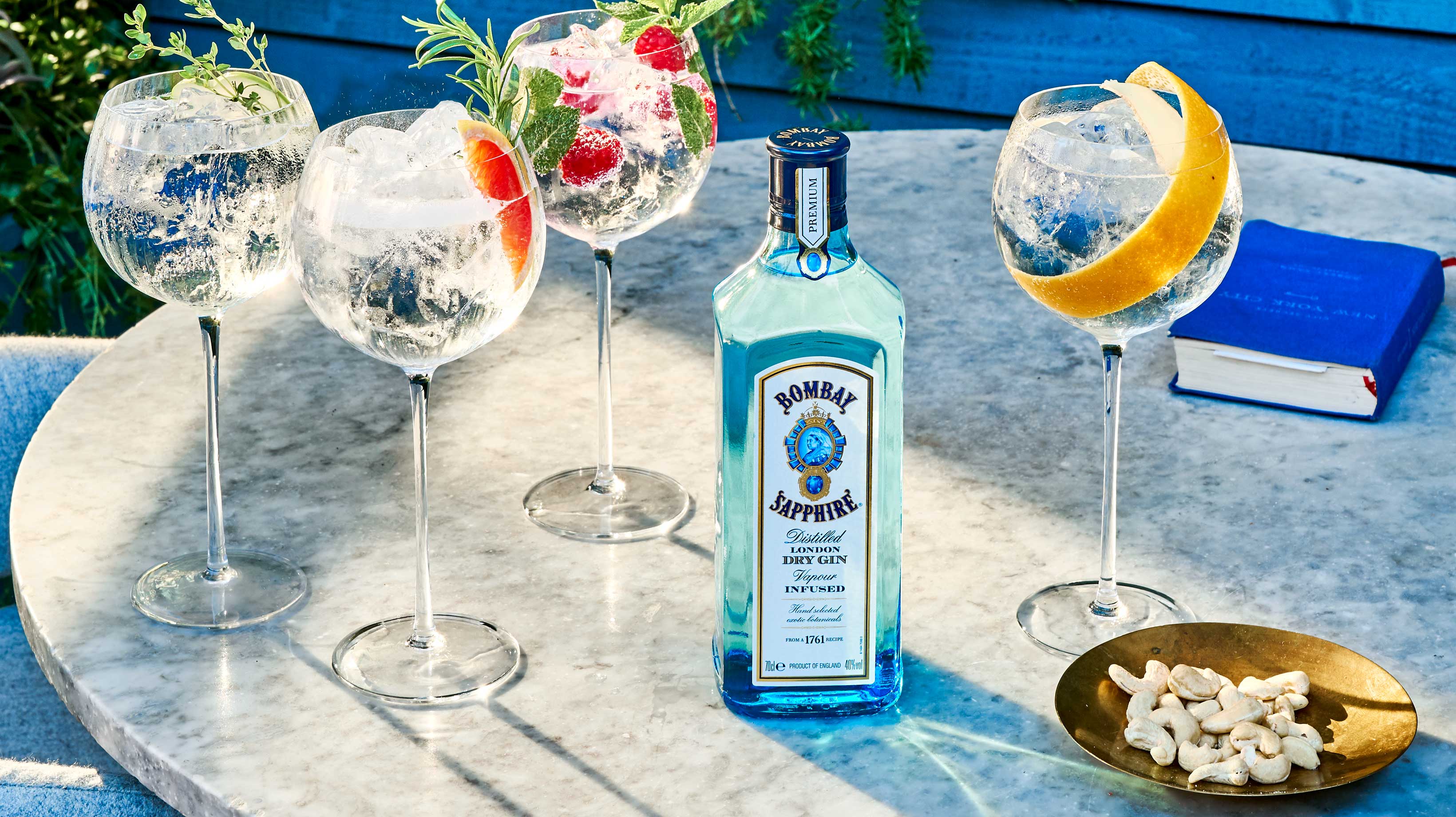 PINK GRAPEFRUIT
& ROSEMARY GIN & TONIC TWIST
Fresh pink grapefruit and rosemary subtly infuse their flavour in a twist on a classic G&T. Bright, fresh, bursting with taste and perfect for the summer.
Ingredients
50 ml
BOMBAY SAPPHIRE gin
100 ml
Premium tonic water (chilled)
2
Pink grapefruit wedges
2
Fresh rosemary sprigs
Method
Add a sprig of rosemary, then gently squeeze a wedge of fresh pink grapefruit into your balloon glass before dropping it in
Add BOMBAY SAPPHIRE and swirl so the flavours subtly infuse
Fully fill the glass with cubed ice and top with chilled tonic water
Gently stir to combine and finish the drink with a wedge of pink grapefruit and sprig of rosemary before serving.
How To Make a PINK GRAPEFRUIT & ROSEMARY GIN & TONIC TWIST
Discover More Gin Cocktails