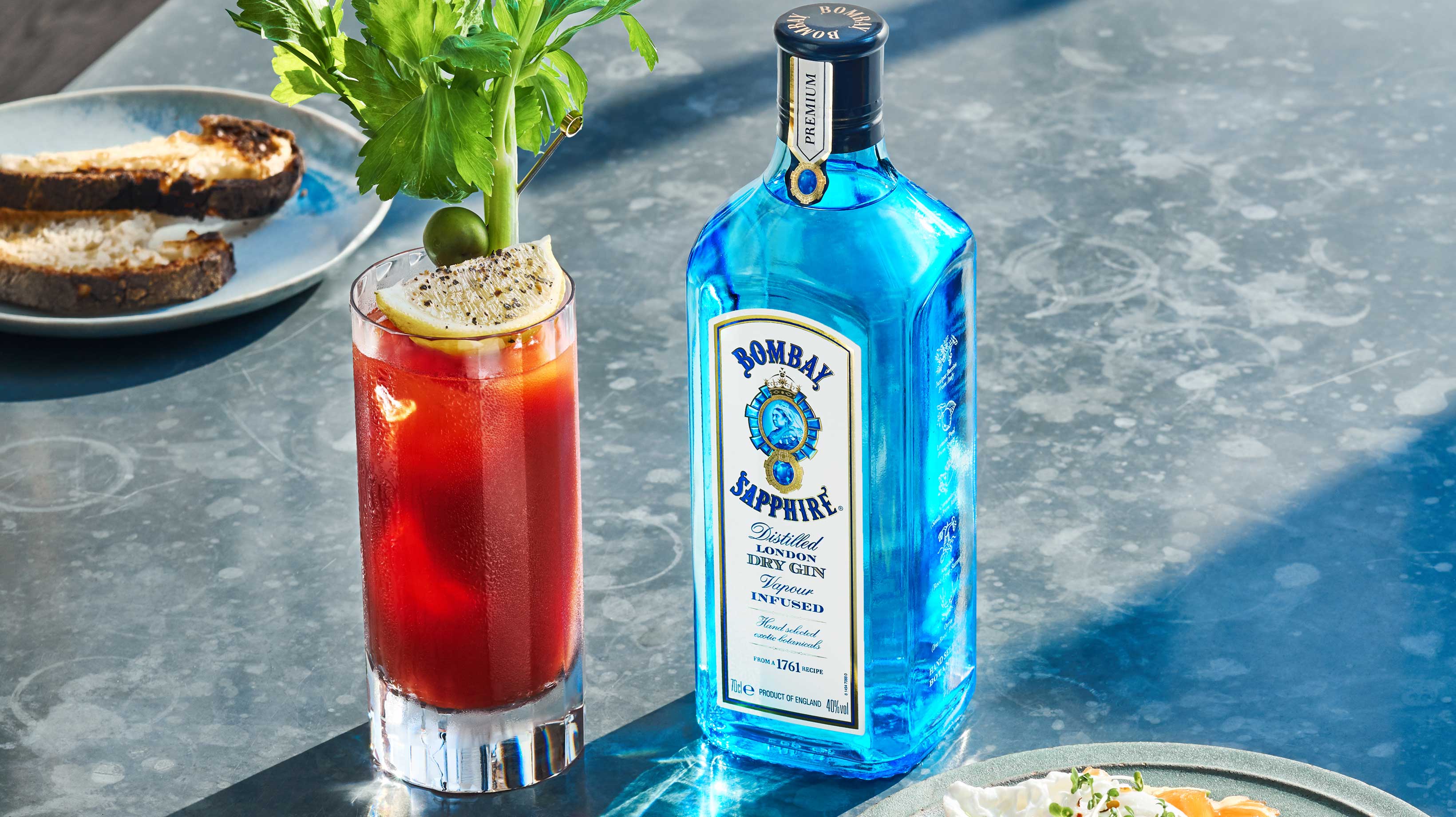 Red
Snapper
Gin's answer to the Bloody Mary which, in our opinion, works better too! Drawing on the exotic spices and botanicals inherent within BOMBAY SAPPHIRE, this rich and savoury cocktail awakens the senses and can be spiced according to your personal taste.
Ingredients
50 ml
BOMBAY SAPPHIRE gin
100 ml
Tomato juice
2 dashes
Your favourite hot sauce (eg.Tabasco)
1 Teaspoons
Horseradish (to taste)
2 dashes
Worcestershire sauce (to taste)
Pinch of
Celery salt
Pinch of
Cayenne pepper
2
Fresh lemon wedge
1
Celery Stalk
1
Olive(s)
1
A cocktail onion
Method
In a long highball glass, add BOMBAY SAPPHIRE and your tomato juice
Squeeze in (and then discard) a fresh wedge of lemon and season with hot sauce, Worcestershire sauce, salt and pepper according to your taste
Fill your glass with cubed ice and stir slowly to integrate the ingredients and flavours
Finish the drink by adding a wonderful garnish: a celery stalk, an olive, a cocktail onion and a fresh wedge of lemon.
Discover More Gin Cocktails