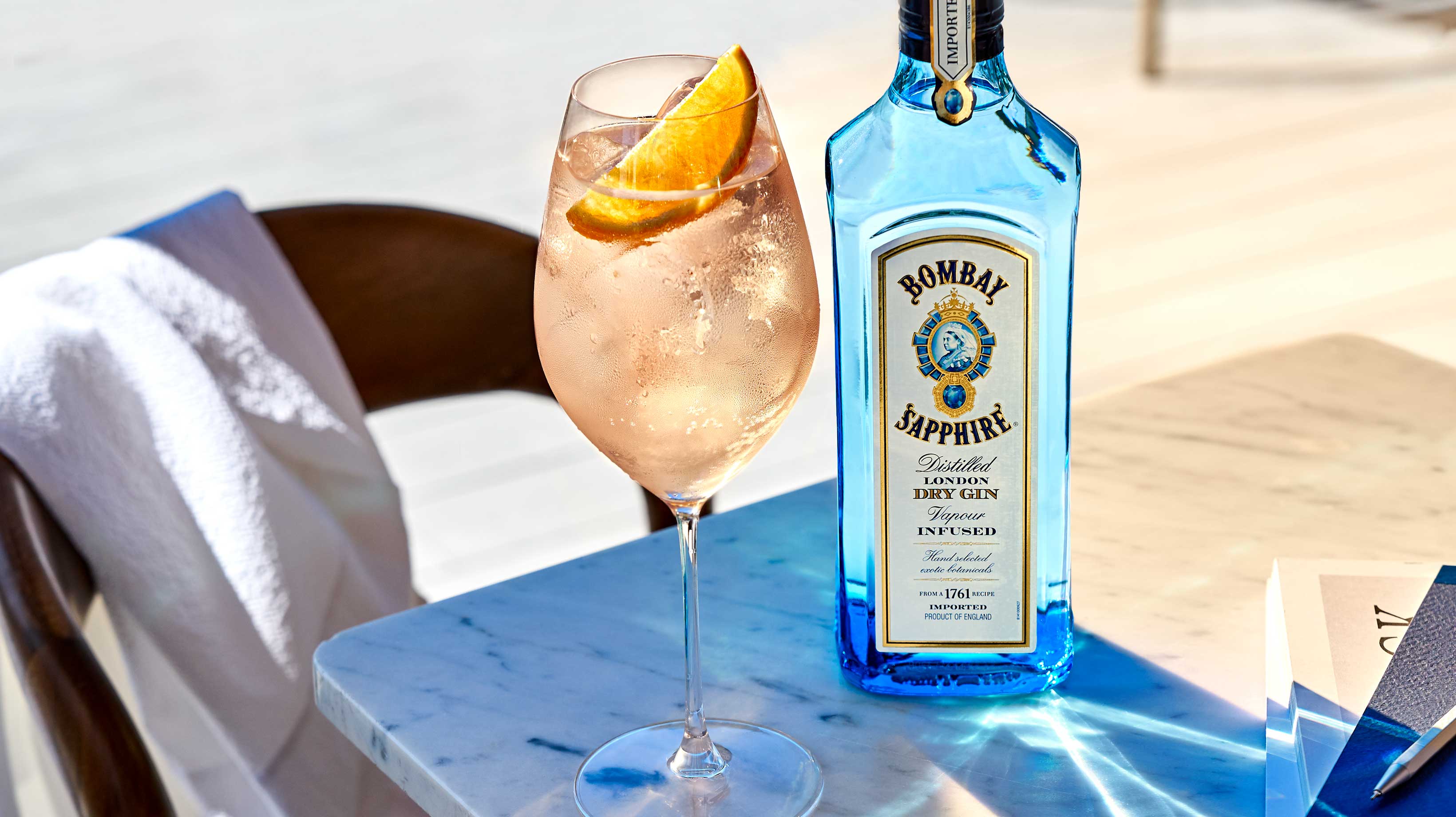 Rosé
Spritz
The ideal summer-time serve: notes of elderflower and orange built on a base of BOMBAY SAPPHIRE and pink vermouth, served long over ice. A spritz-style serve that's perfect to sip, savour and enjoy!
Ingredients
50 ml
BOMBAY SAPPHIRE gin
100 ml
Premium tonic water or Elderflower tonic (chilled)
2
Fresh orange wedges
Method
Gently squeeze a fresh orange wedge into a balloon glass then drop it in
Add BOMBAY SAPPHIRE & MARTINI Rosato vermouth and swirl the glass to infuse the flavours
Fill the glass to the top with cubed ice and top with chilled tonic water or elderflower tonic
Gently stir to combine and then garnish with a wedge of fresh orange.
Discover More Gin Cocktails