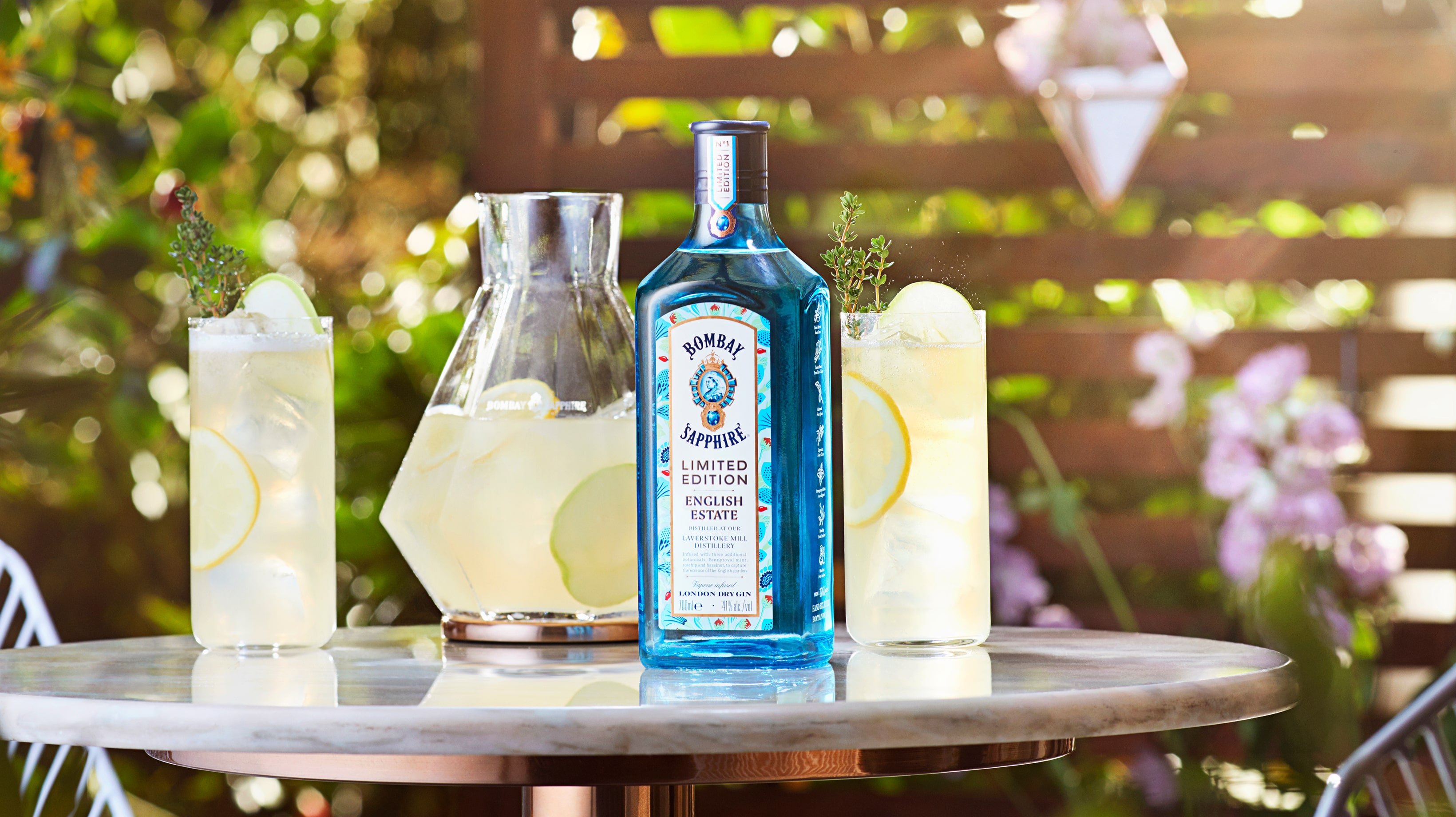 The Secret
English Garden
Our refreshed take on the english garden cocktail blends Bombay Sapphire English Estate Gin with Fever-Tree ginger ale and cloudy apple juice. Served long with lemon, apple, thyme and ice.
Ingredients
25 ml
Eager cloudy apple juice
75 ml
Fever-Tree refreshingly light ginger ale
Garnish
1
thinly sliced granny smith apple disc
Thinly sliced lemon wheel
1
sprig of lemon thyme
Method
Place the lemon wheel and apple disc into the bottom of a highball or copa glass.
Add Bombay Sapphire English Estate gin & cloudy apple juice.
Swirl well to infuse.
Fill the glass with cubed ice then top with ginger ale.
Gently stir/fold to mix.
Garnish with a lemon thyme sprig placed into the glass.
Enjoy!
Discover More Gin Cocktails