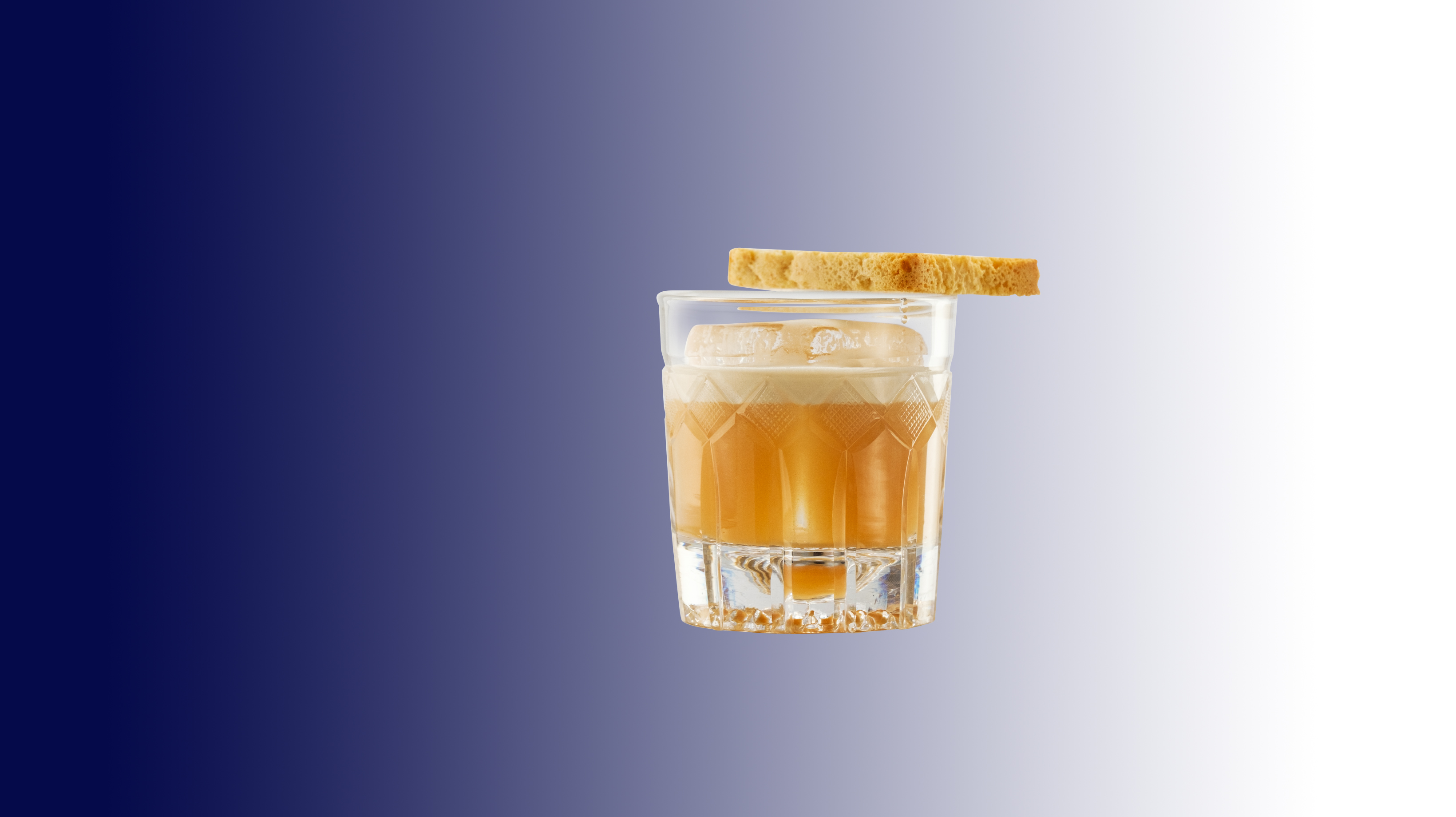 The
Royal Toast
An exciting sustainable recipe for the at-home cocktail enthusiast, this drink works best with a homemade syrup/cordial which is both simple to make and delicious. Use of a whole pineapple means this serve really is zero waste, with the resulting by-products used to maximise taste.
Ingredients
25 ml
Bombay Sapphire®
25 ml
Pineapple Cordial (see simple recipe below)
25 ml
MARTINI® FIERO
Method
Combine all ingredients
Shake and strain into glass
Garnish with a corner of toast with jam
PINEAPPLE CORDIAL
Top Tip – make the leftover skins into a tasty Tepache. This probiotic gut-friendly refreshment is sweet, sour and lightly effervescent.
Cut the top, bottom and skin off the pineapple
Slice the pineapple into 2-inch cuts
Grill the pineapple slices for 5 mins or so, turning regularly
Cut the cooked pineapple into chunks
Separately make a 1:1 sugar syrup on a low heat using 250g sugar: 250ml of water
Combine the hot syrup and pineapple chunks in a mason jar or sealed container
Leave to infuse for 24-48 hours
Strain the syrup through a tea strainer, Bottle the syrup and use within 3-5 days