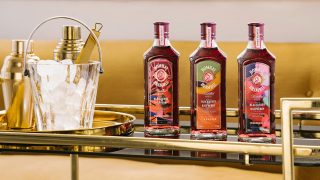 Ripe for
Discovery
artist
series
We wanted to do something different with our latest creative expression of gin. Bold flavour needs adventurous artistic flair. Discover how three artists were inspired to create a series of limited-edition labels for new Bombay Bramble.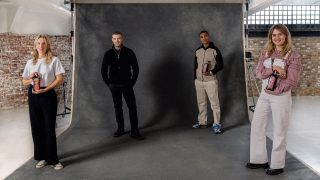 The Story
More than ever before, artists need a platform to showcase their talent. And, because our history is rooted in creativity, we wanted to help. So, we enlisted our friend, Russell Tovey to co-curate a line-up of promising new artists. We then set them a task: create masterpieces inspired by Bombay Bramble to be transformed into limited-edition labels for our bottles. We will not only shine a light on the work of our three creators, but we will also donate to the Artist Benevolent Fund, a charity that supports the next generation of artists who are Ripe for Discovery.
Our Curator
Russell's no stranger to creativity, his commitment to the arts and passion for finding undiscovered talent is undisputed. Russell worked with us to co-curate three of the UK's most exciting artists, discovering what stirs their creativity and the journey they went on to create the new series of artworks inspired by the Bombay Bramble.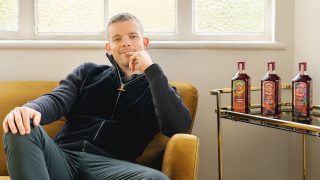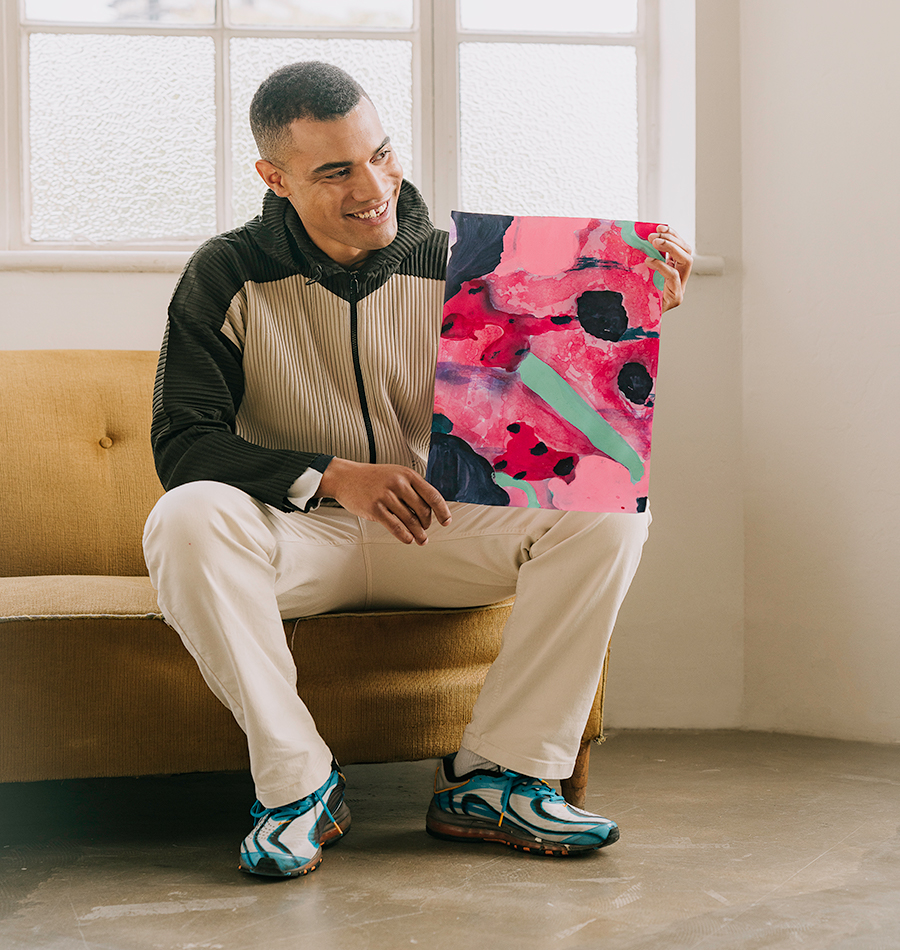 Alfie Kungu
Experimenting with cultural motifs set against contrasting texture, Kungu's use of colour is fearless; his work is vivid, playful and captivating.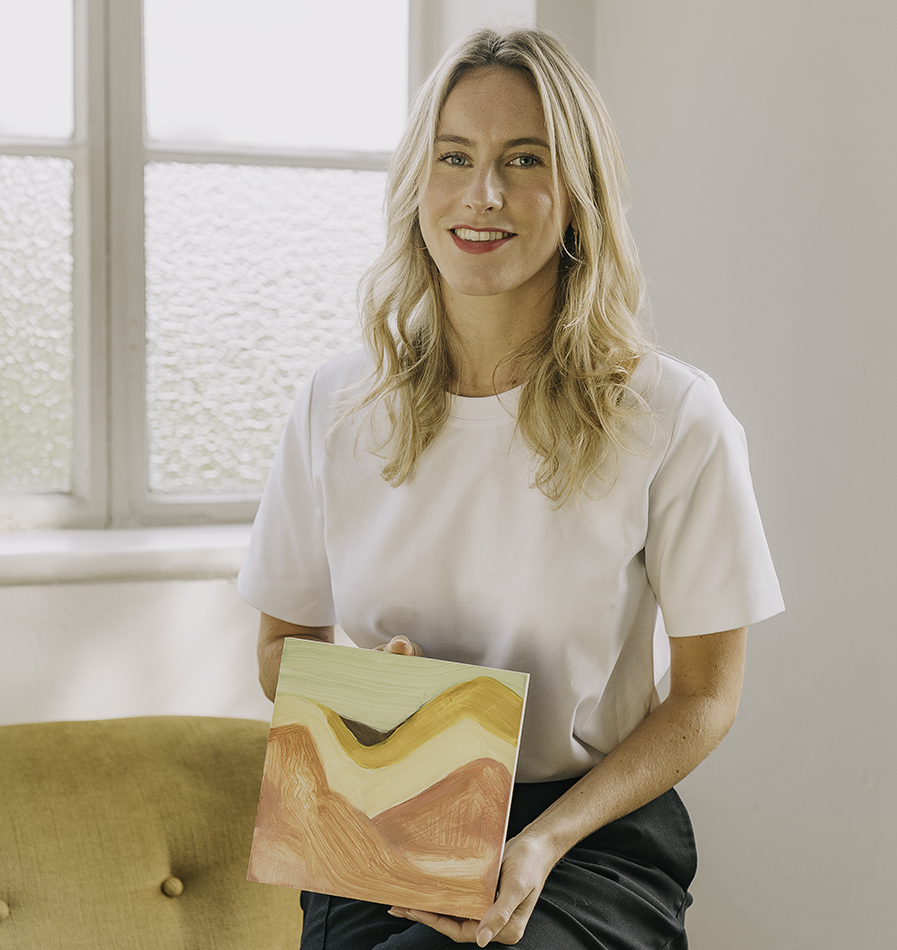 Charlotte McDonald
Exploring the relationship between texture, colour and shape, Charlotte draws inspiration from nature in her abstract and sometimes observational work.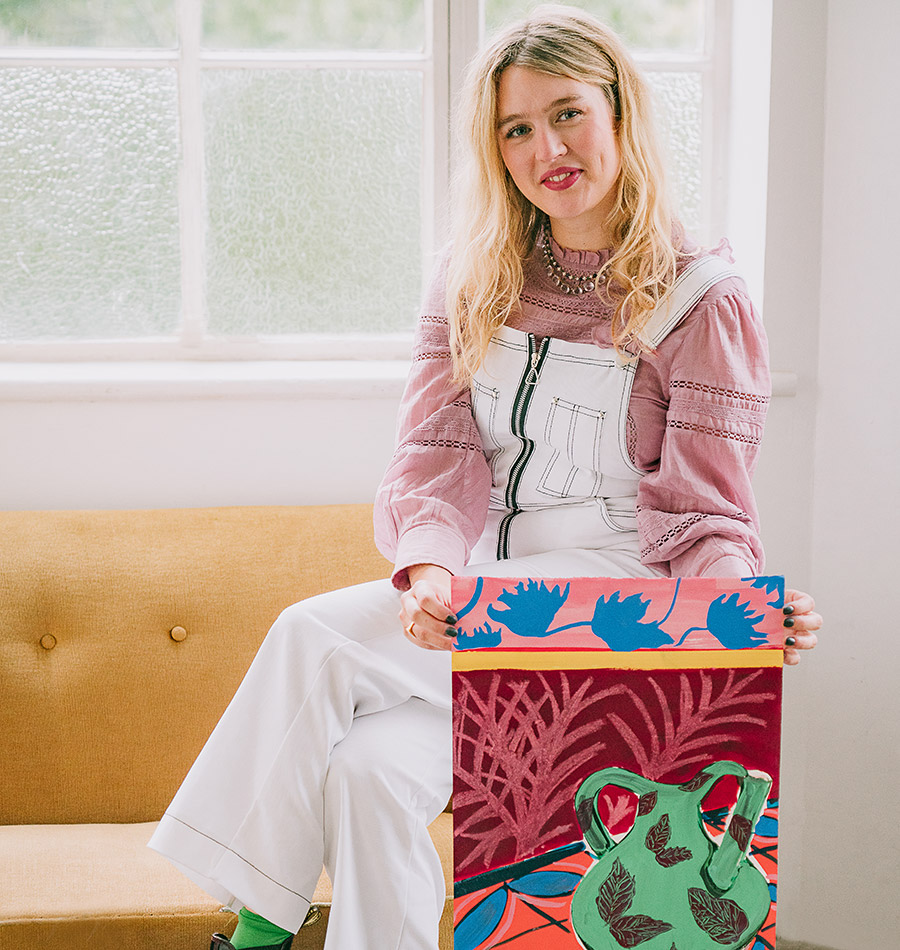 Rose Electra Harris
Realising the domestic spaces around her as dreamlike and surreal, Rose draws on experience as a printmaker to create intricate patterns that make the everyday unmissable.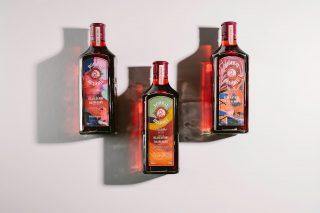 Gift Something Special
Bombay Bramble heralds a new era of flavoured gin – don't miss out, order your personalised, limited-edition bottle today.