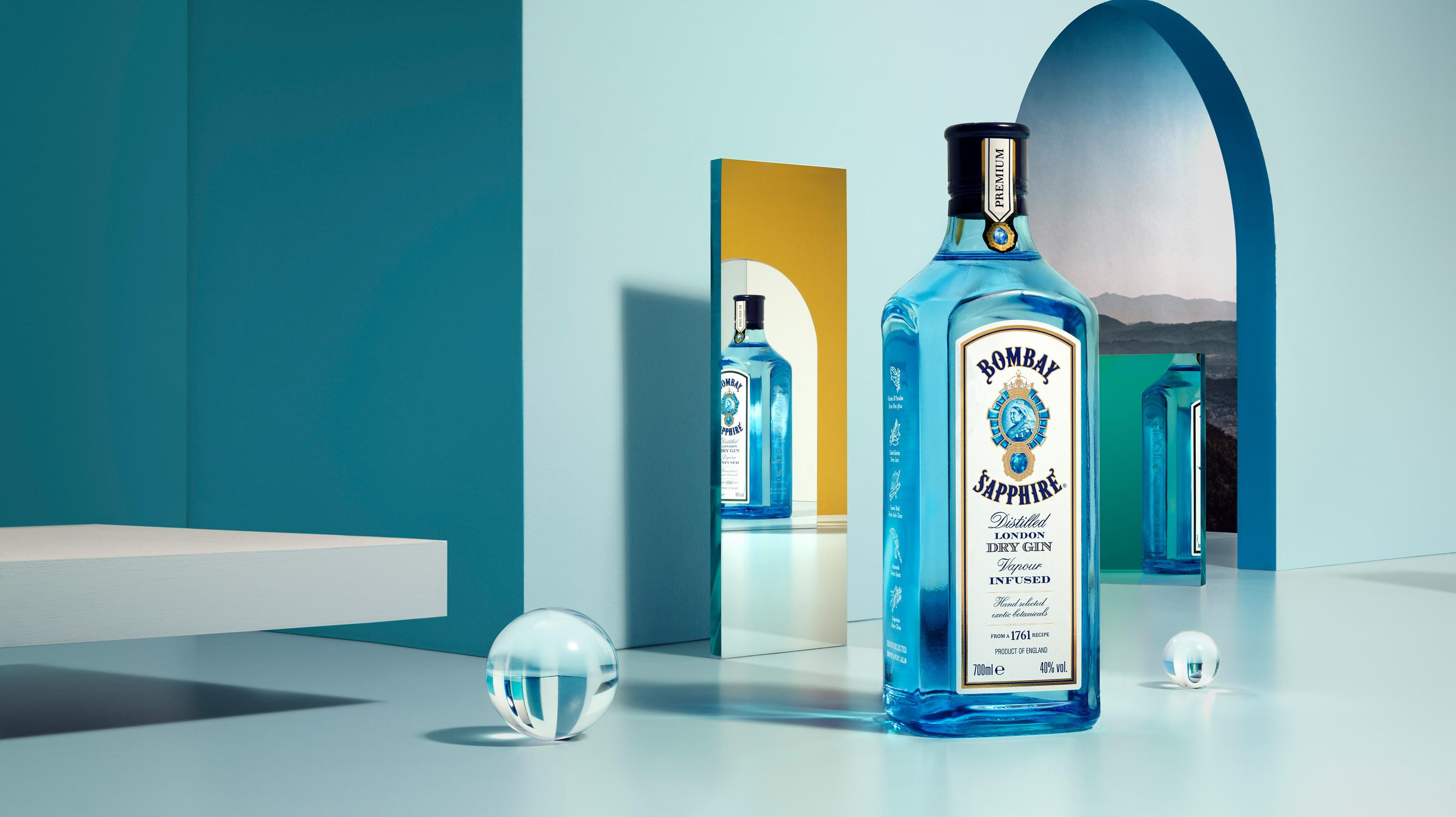 Bombay Sapphire
Sloe Gin
If you're looking for a great gifting idea or something to simply enjoy at home, then why not try your hand at creating your very own homemade sloe gin with Bombay Sapphire Gin. Bombay Sapphire provides the perfect foundation with its bright, fresh taste which is perfect for experimentation. Great mixed with tonic, in a Negroni or with champagne, sloe gin works in a range of serves or simply drizzled over ice cream for an indulgent dessert. Alternatively, if you don't have the patience to wait but want to try something new, why not try our new Bombay Bramble Gin, bursting with a 100% natural rich fruit infusion of blackberries and raspberries imparting their rich, vibrant characteristics.
Ingredients
1 Litre (1000ml)
Bombay Sapphire Gin (keep the bottle)
500 g
ripe sloes
Sugar syrup (made with 225g of Caster Sugar & 225ml water)
1
large sterilised jar (2 Litre capacity)
Small sterilised gift bottles (optional)
Method
Wash sloes carefully, lay out on a clean cloth to allow excess water to dry
Place the sloes in an airtight bag and freeze until you are ready to use (for a minimum of 24hrs)
Place the sloes into your large sterilised jar and pour over Bombay Sapphire Gin. (NB: The sloes skins will split naturally allowing a better infusion - you can also prick each sloe before adding to the jar to accelerate the infusion.)
Seal the jar tightly and shake well. Store in a cool, dark place and shake every other day for a week or so.
After the initial week, simply shake once a week for a period of 2-3 months. The liquid should be a dark crimson and red in colour.
Now comes the time to add sugar according to your taste (NB: In many cases, homemade sloe gins can often be too sweet so adding sugar slowly after the infusion can help prevent this.)
To prepare the sugar syrup, add both caster sugar and water to a pan and heat slowly to dissolve. Allow to cool and then its ready for use.
Add the sugar syrup to the sloe infusion slowly, adding half the amount initially and more as required, tasting as you do. (NB: The recipe outlined will be perfect for most but always great to adjust to your own taste, adding more if needed.)
When combined, strain and decant into your sterilised gift bottles or back into your Bombay Sapphire bottle and enjoy!